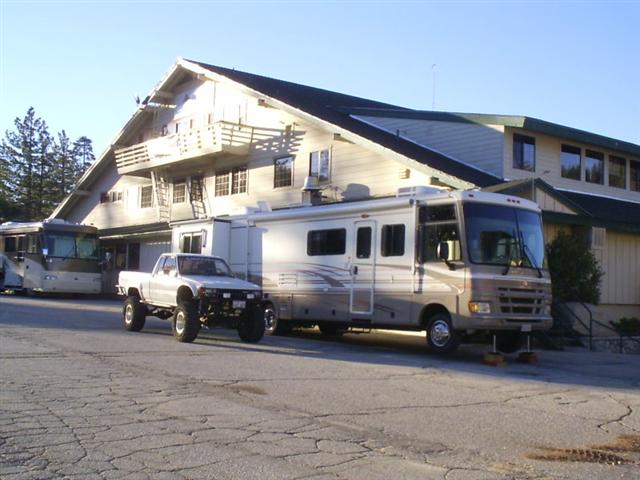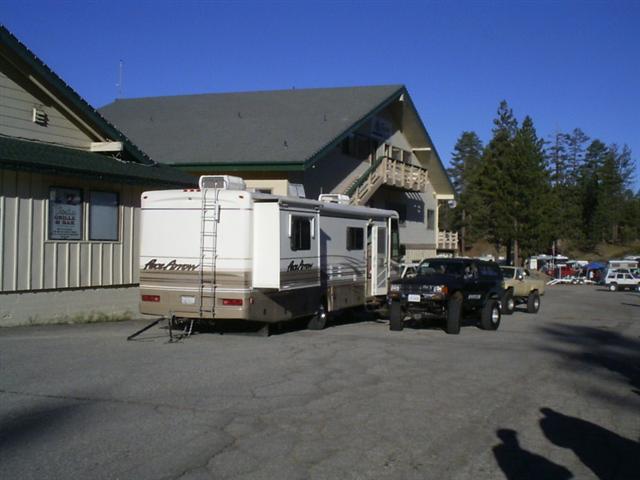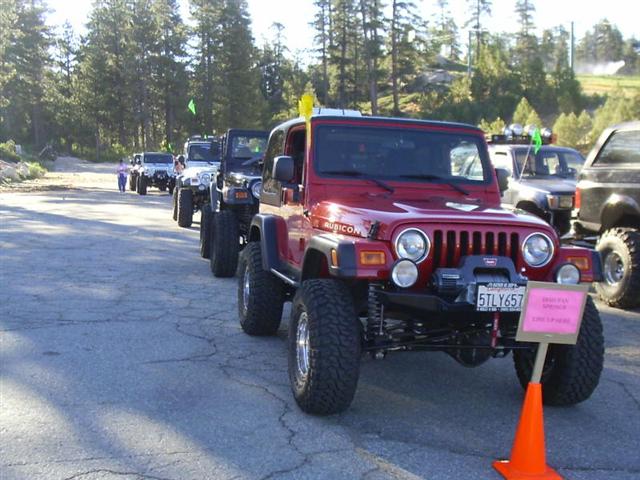 Trail boss for dishpan springs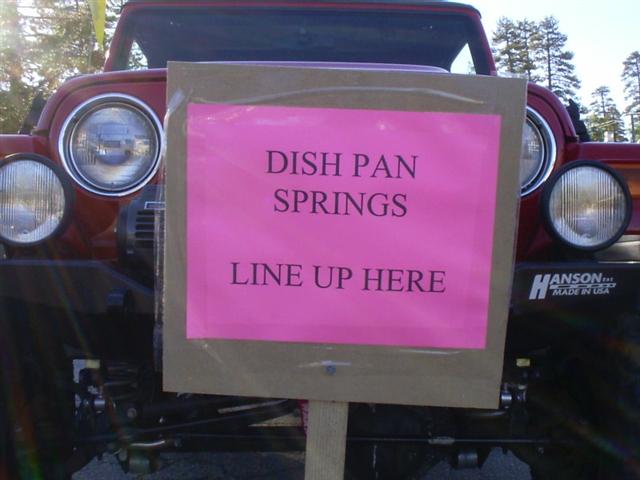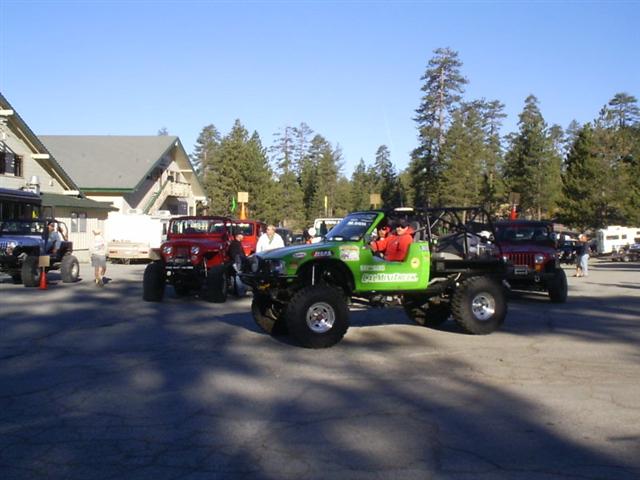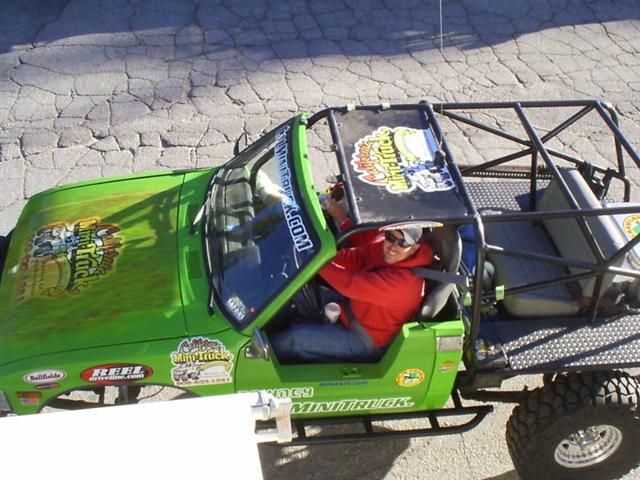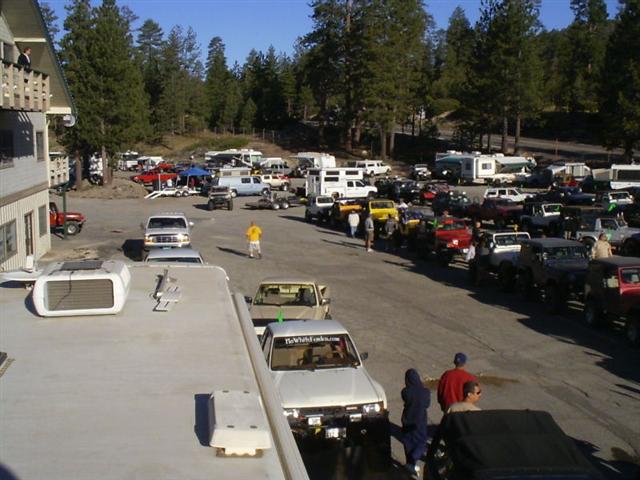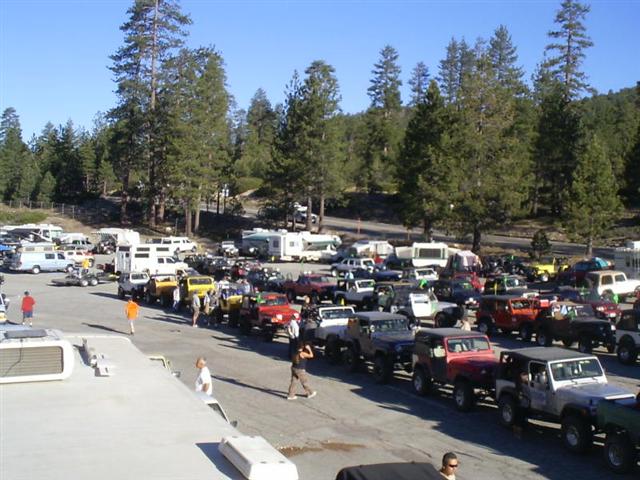 Lots of Jeeps....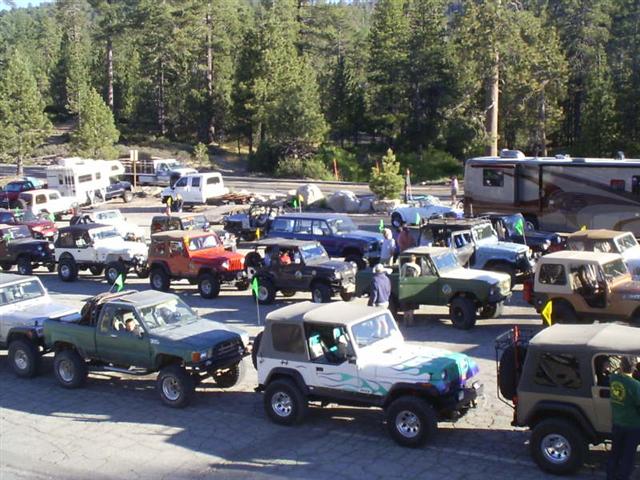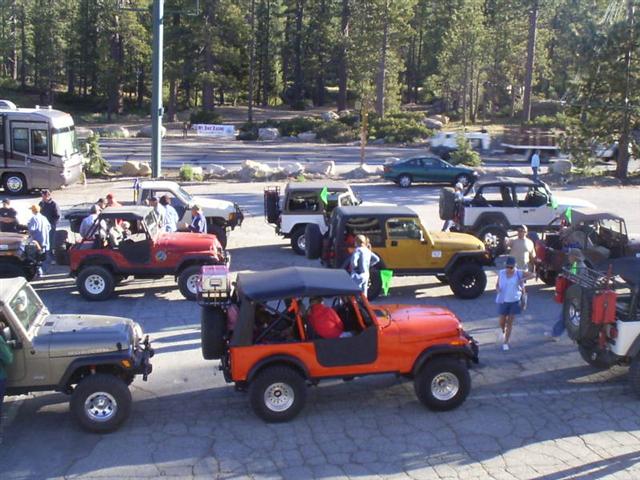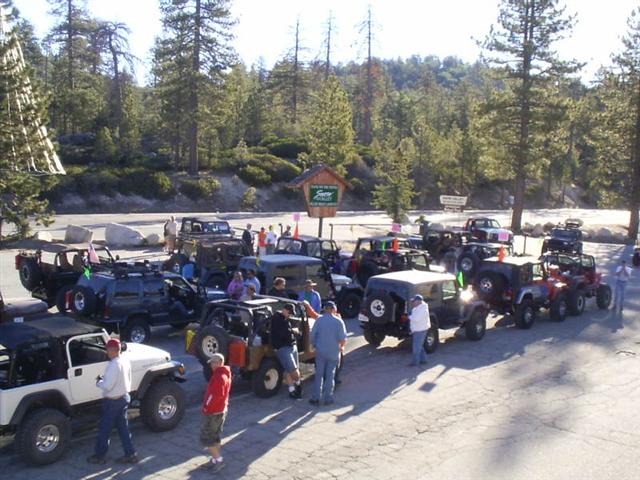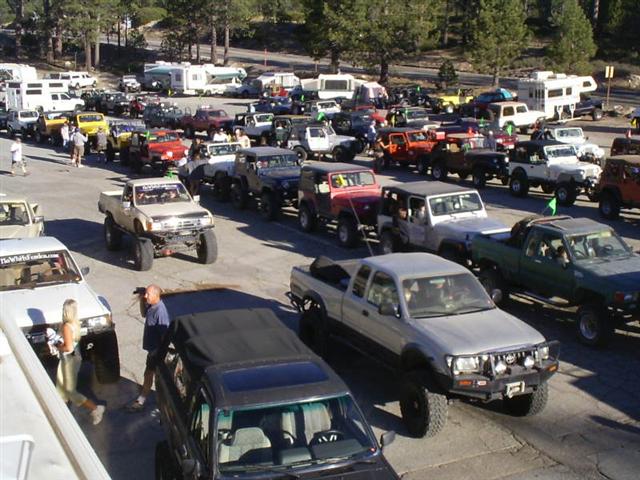 The toyotas really stick out.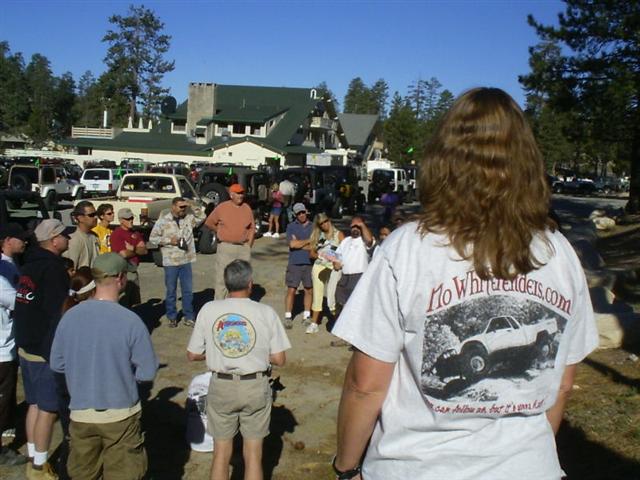 Show your pride Theresa.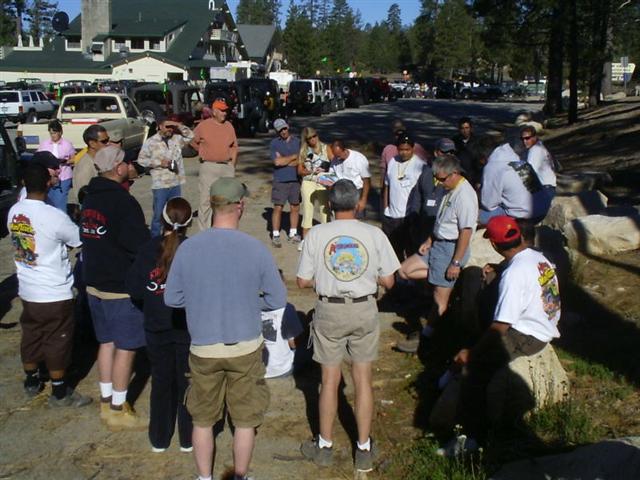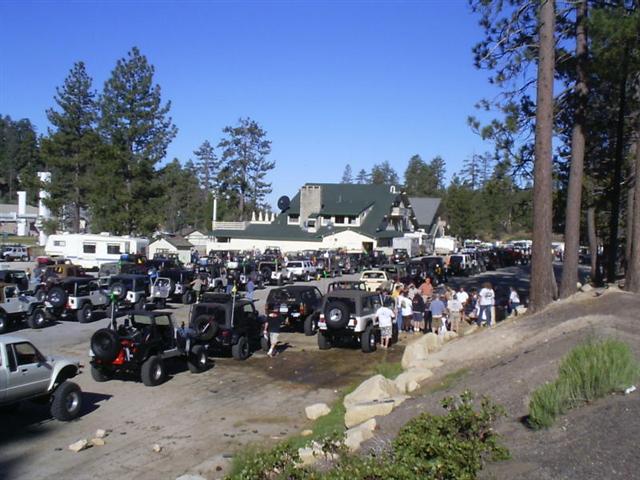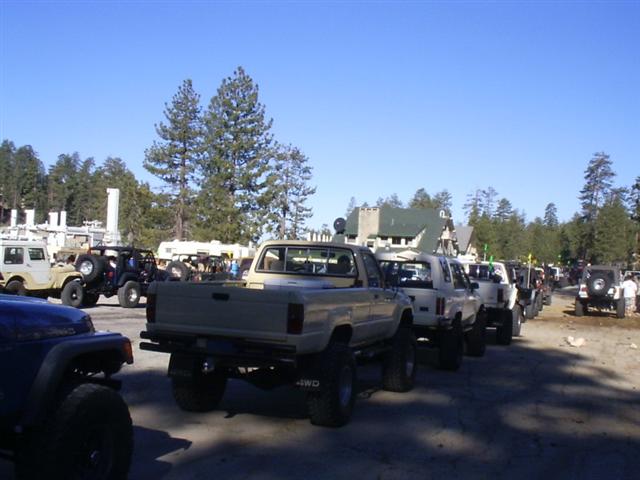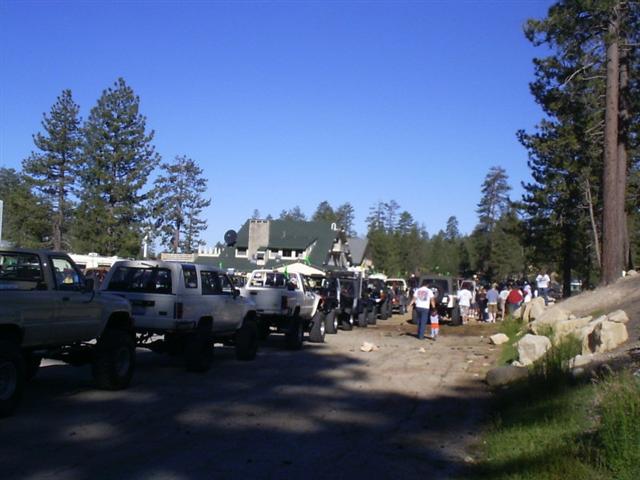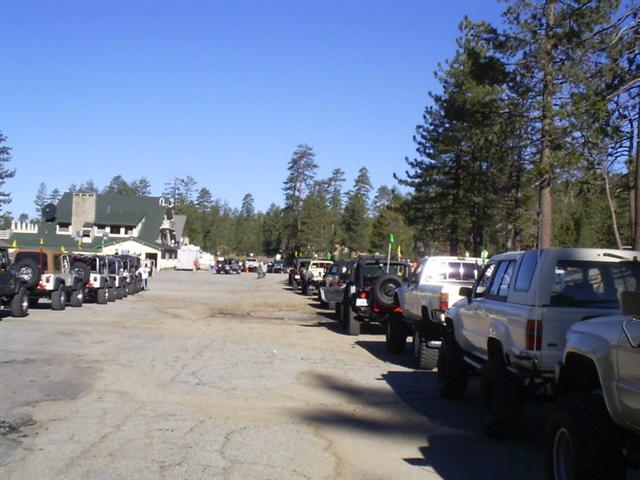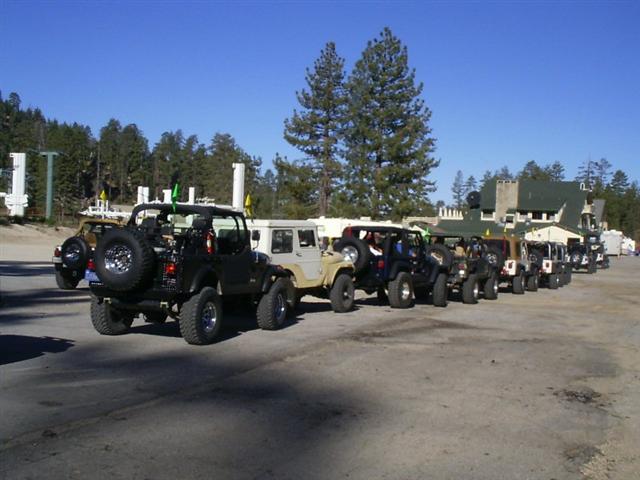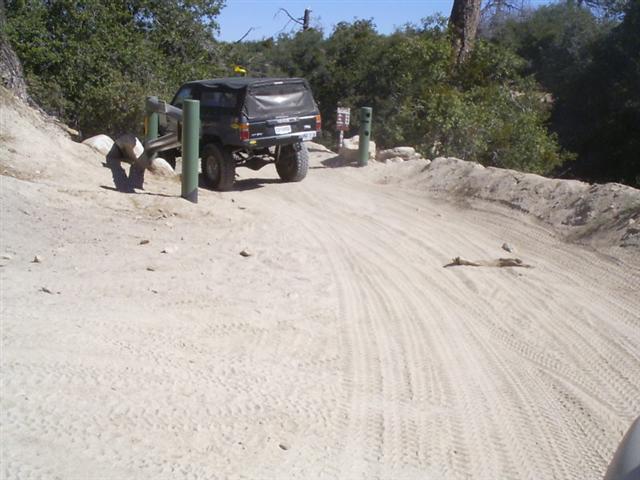 Joe entering through the gate.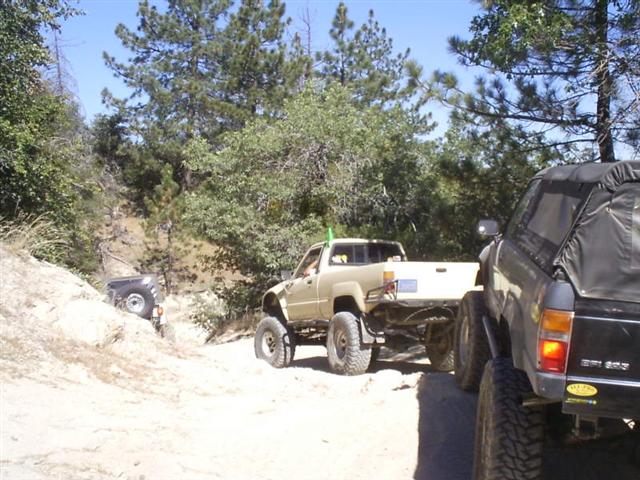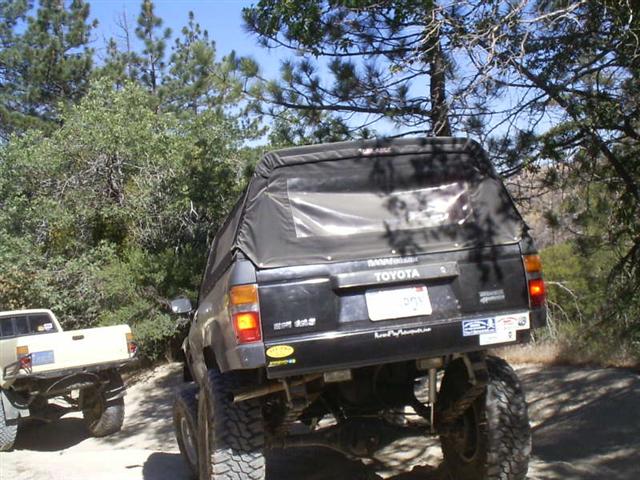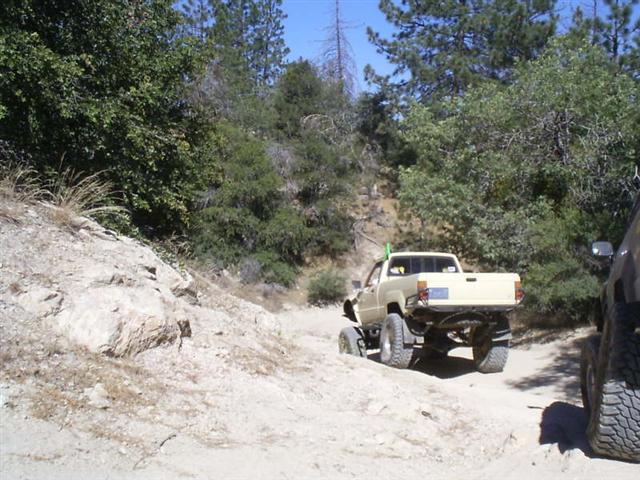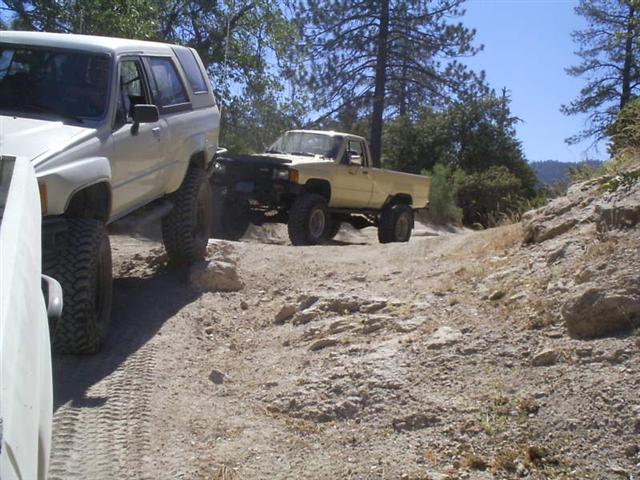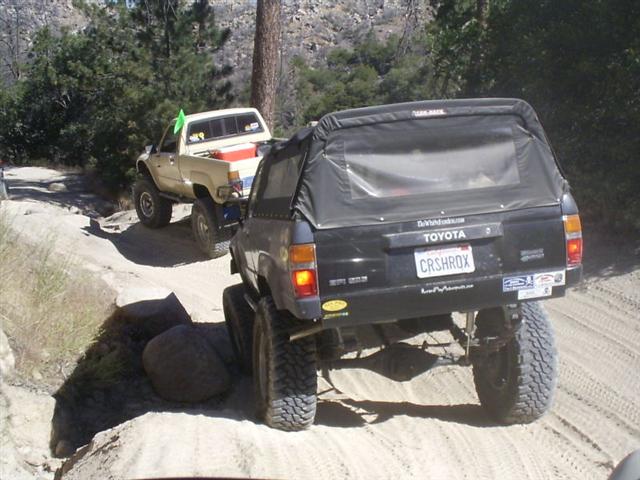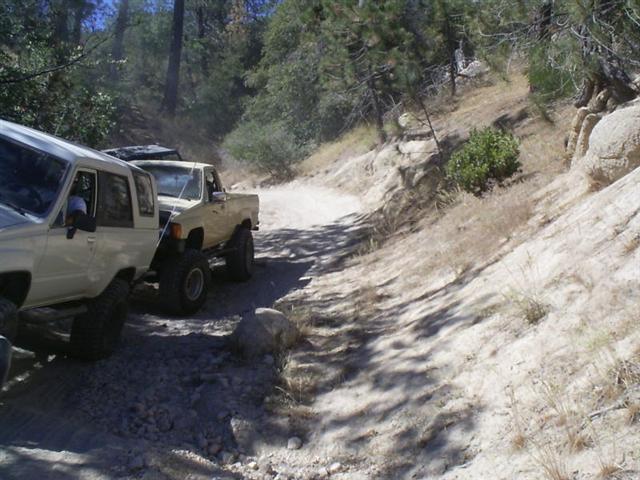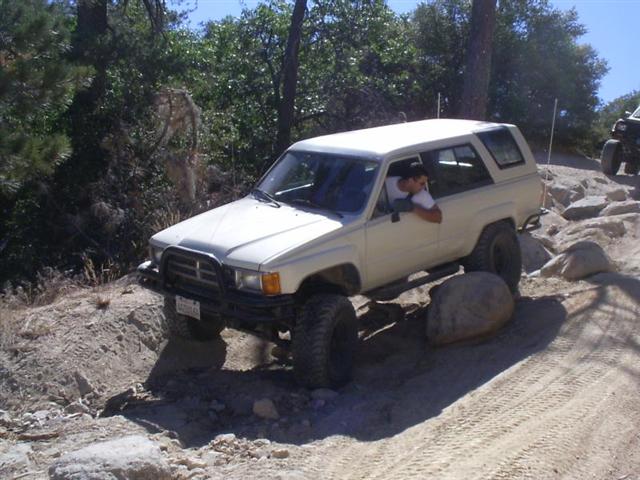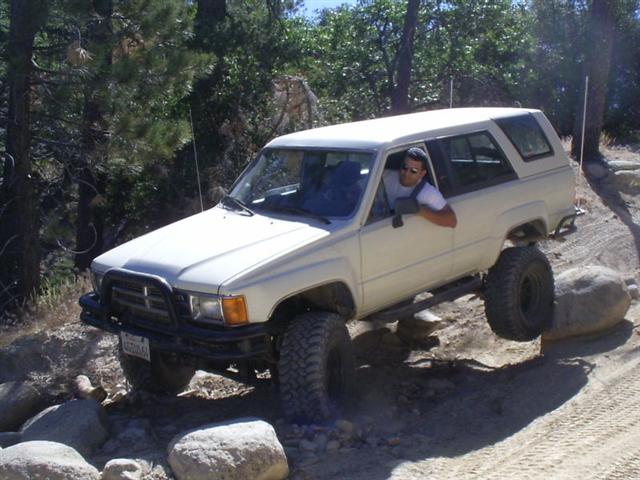 IFS rockcrawling.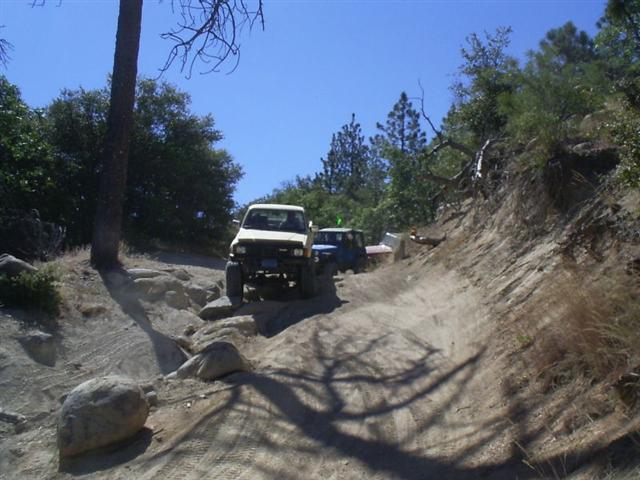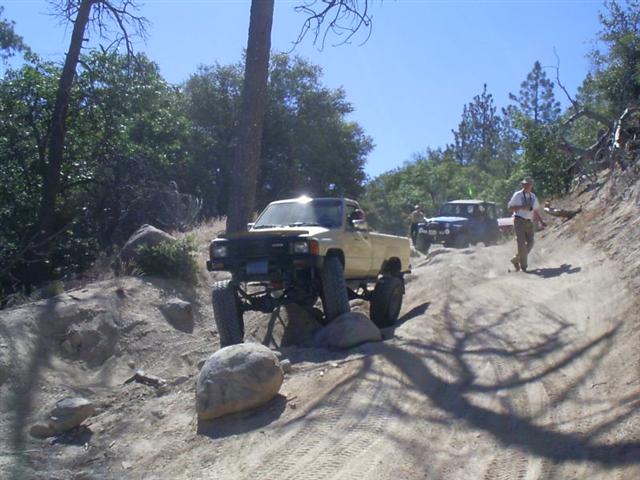 Not Robs truck just looks like it.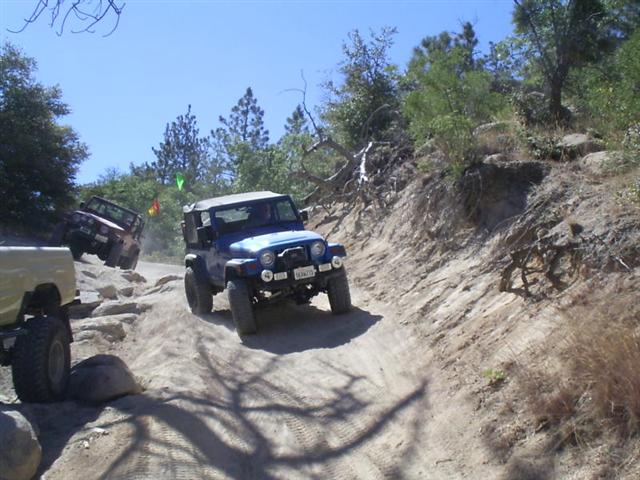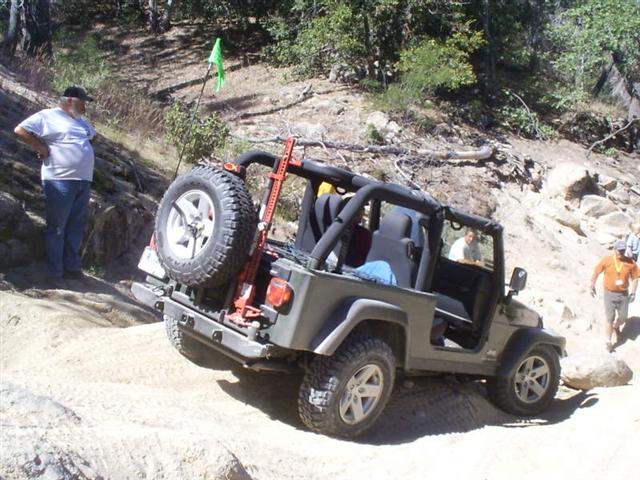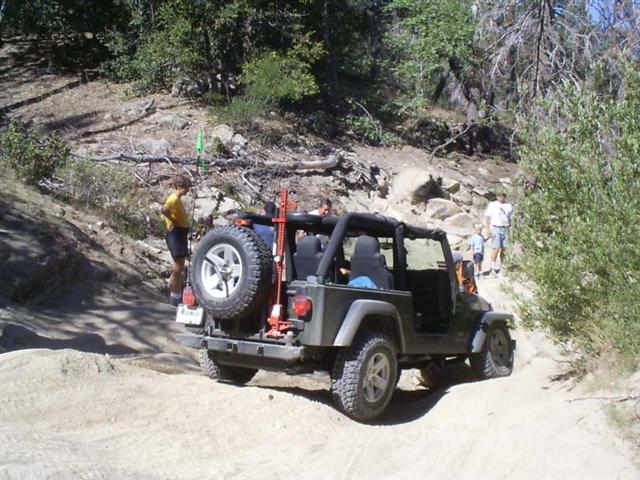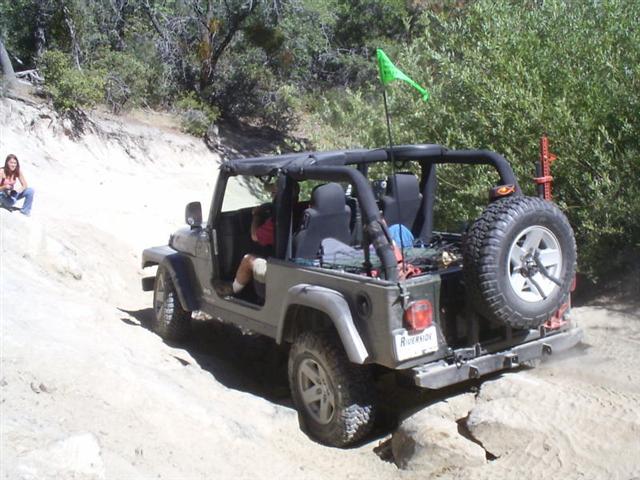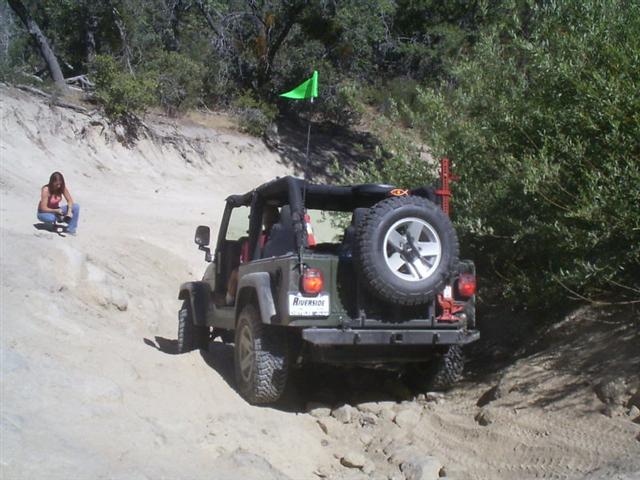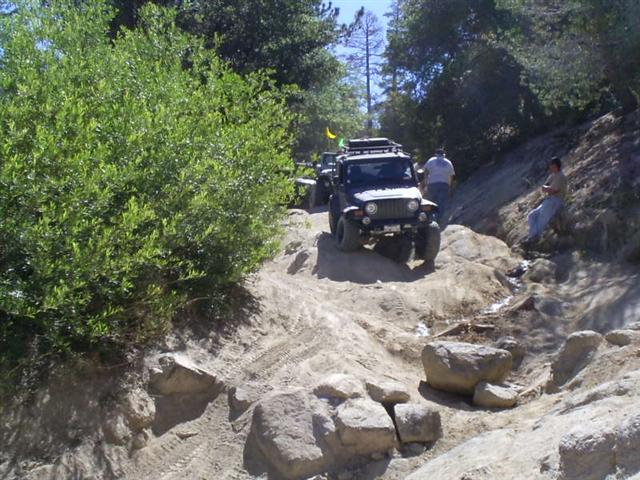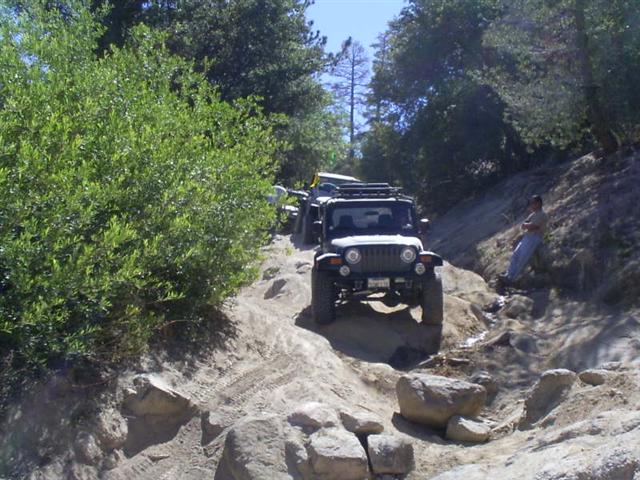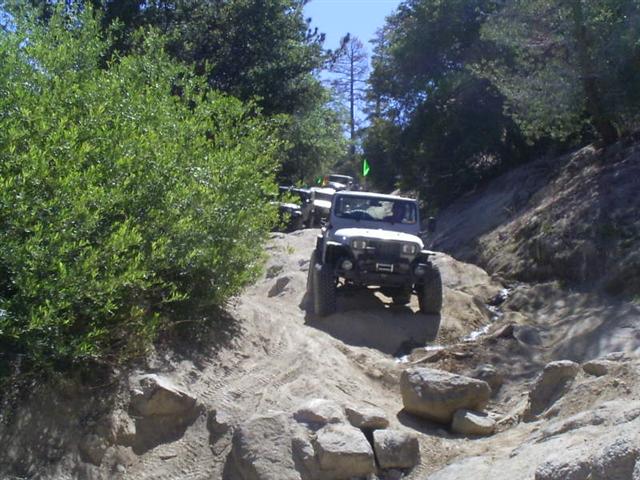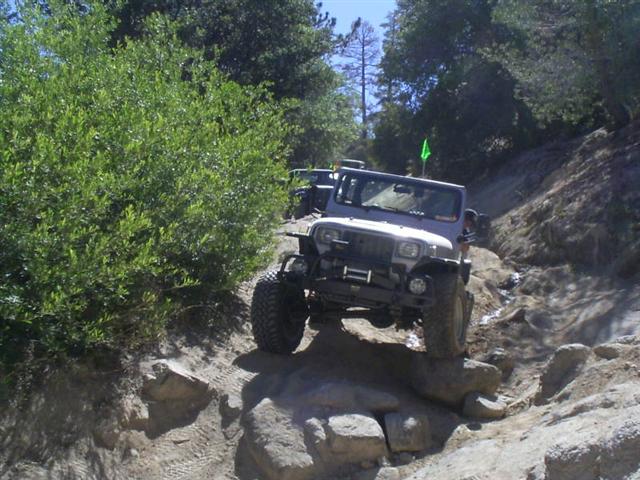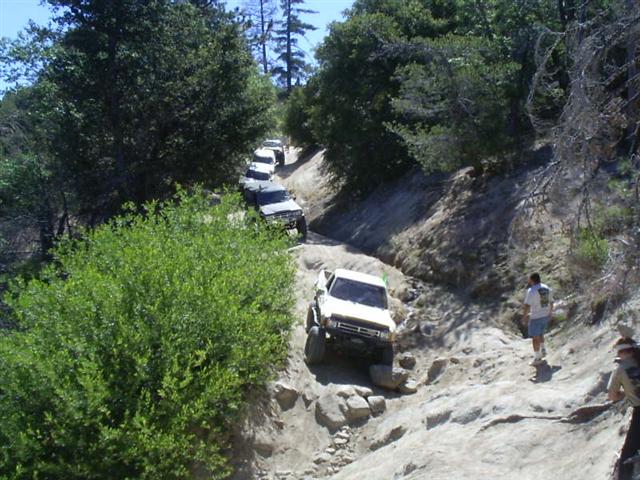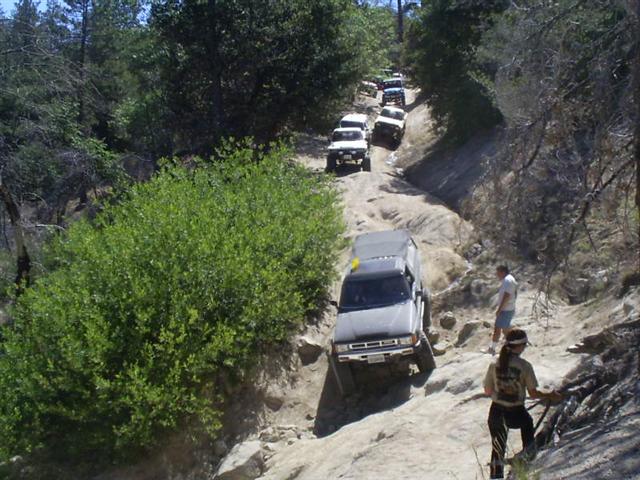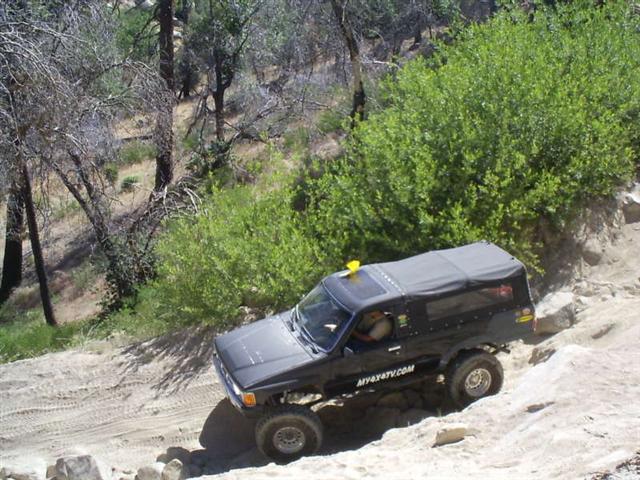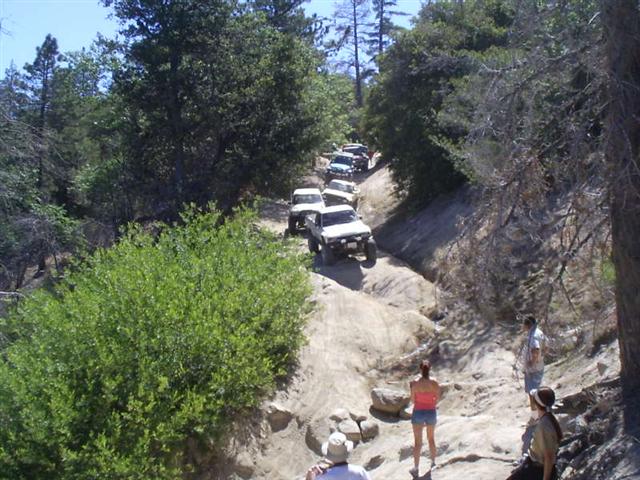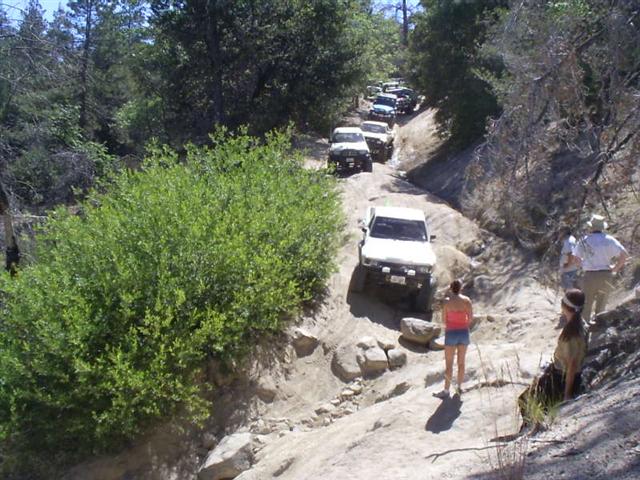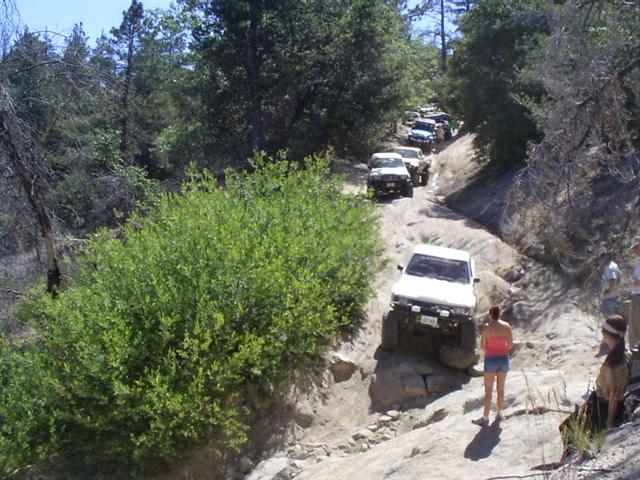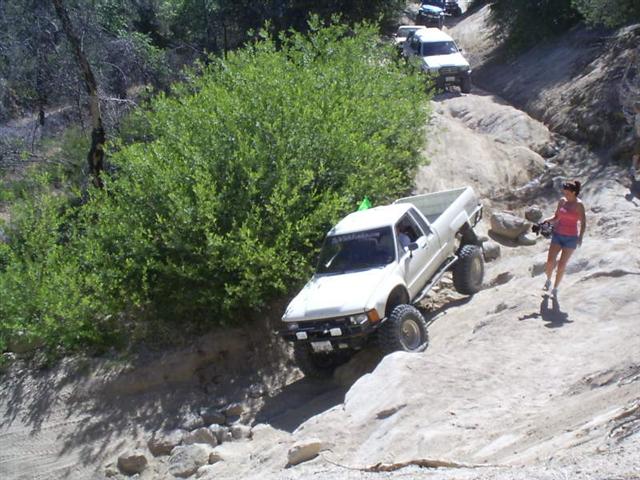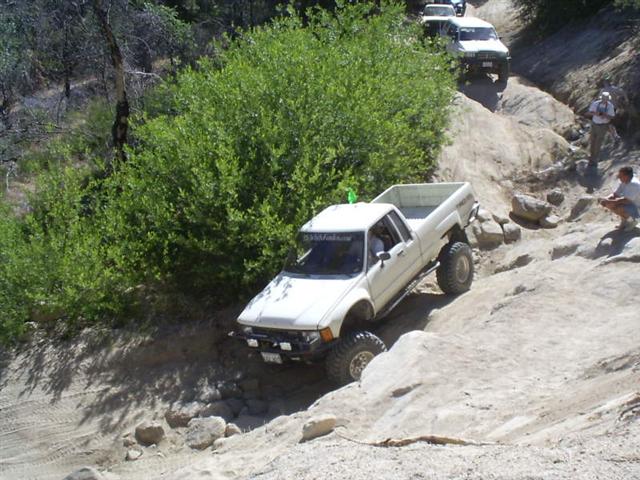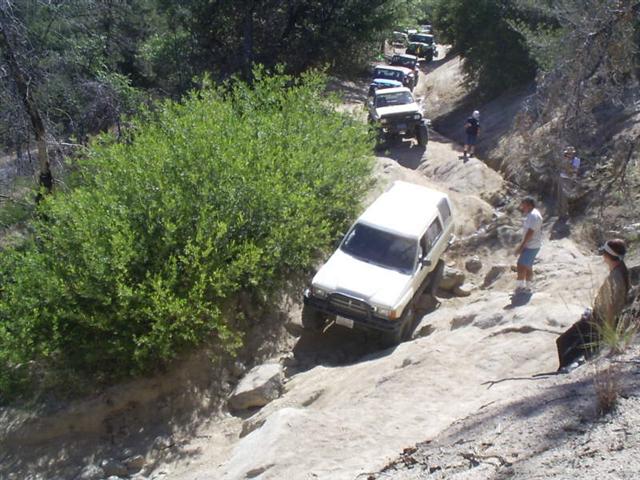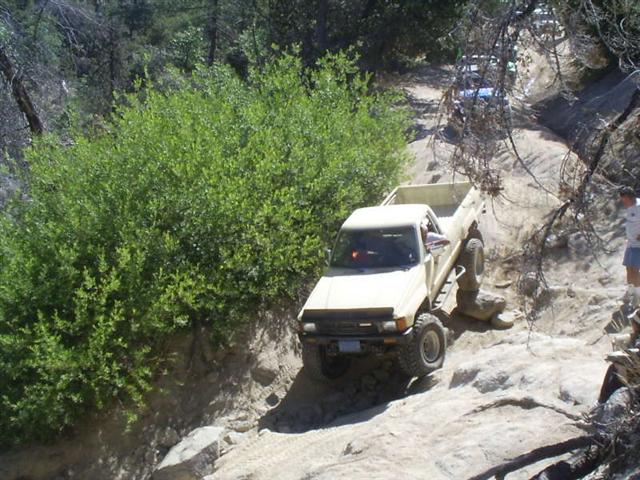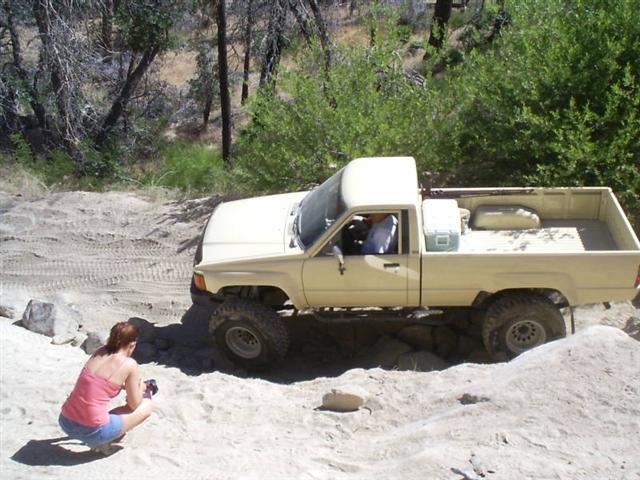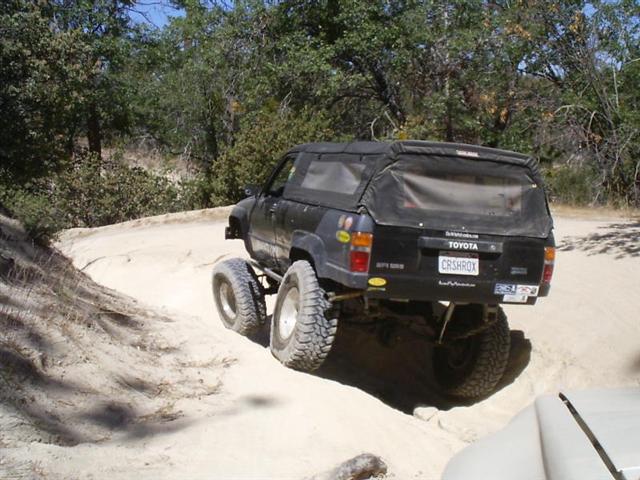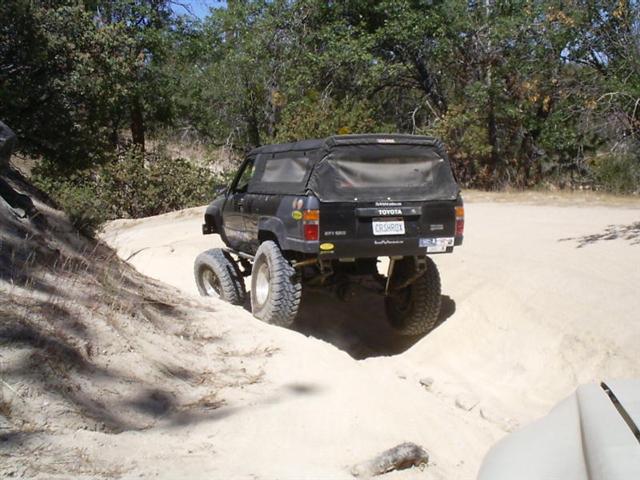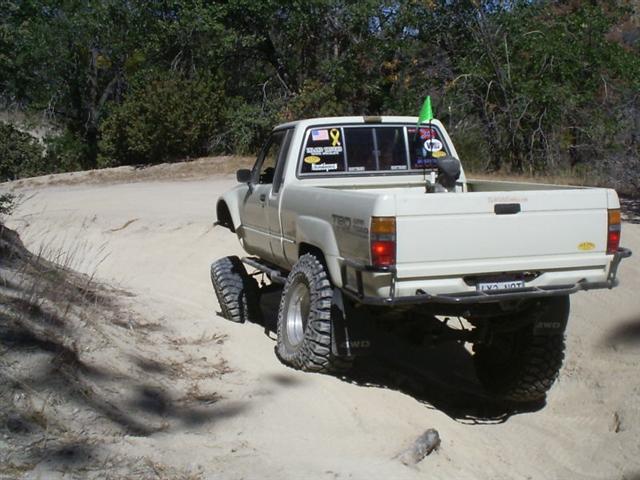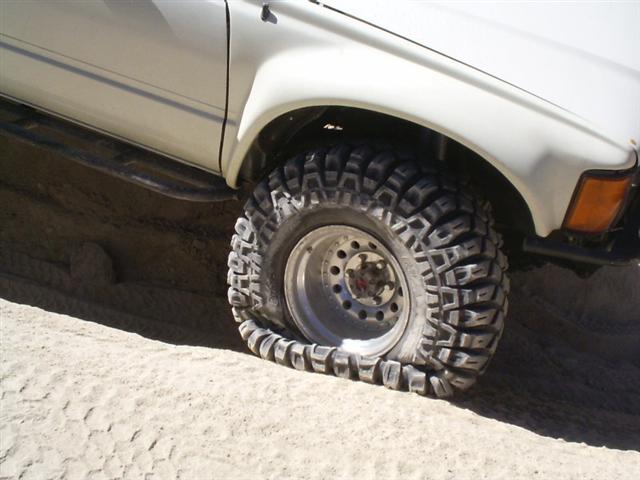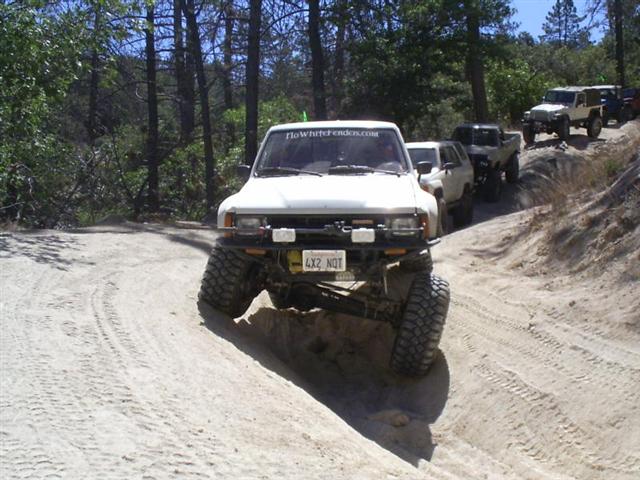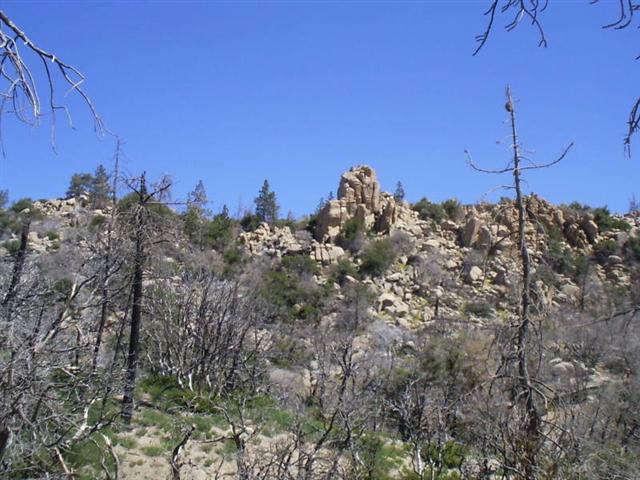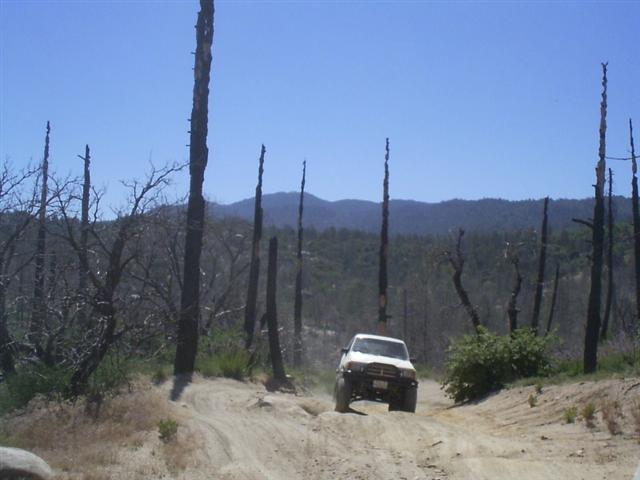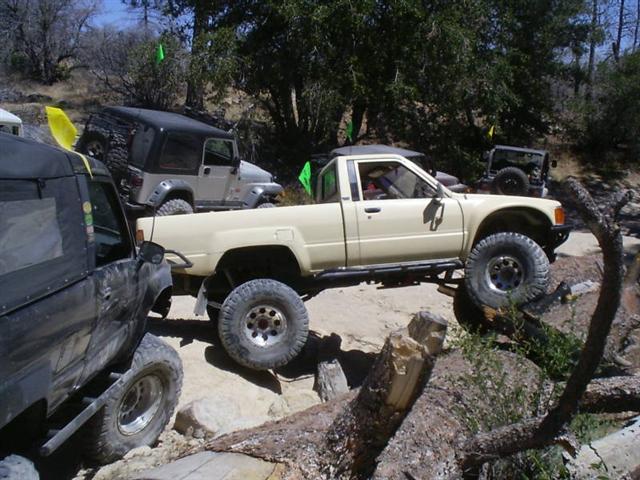 Rob had to find somthing to play on.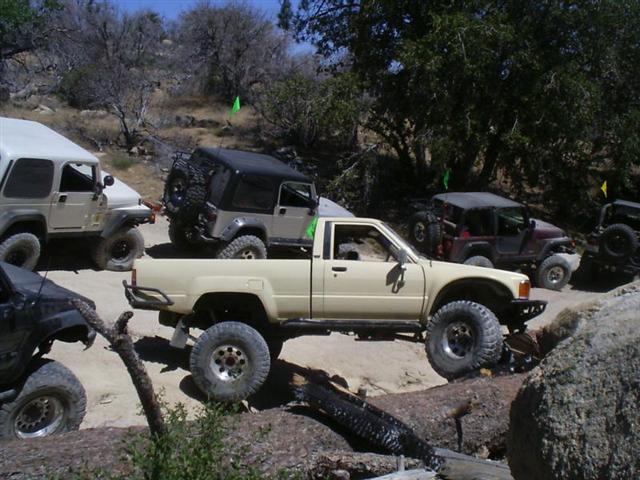 This big downed tree will do.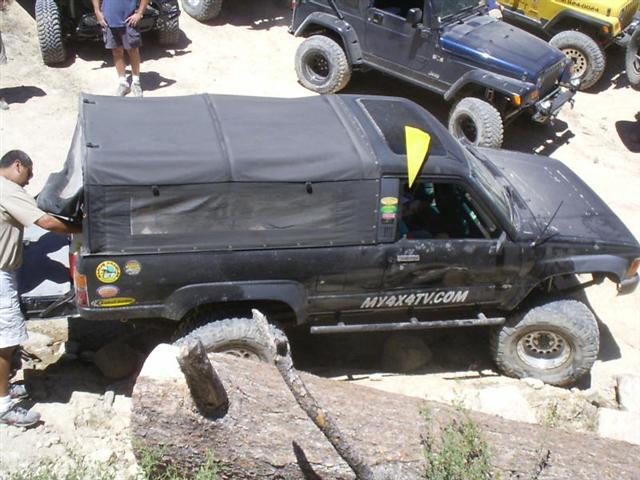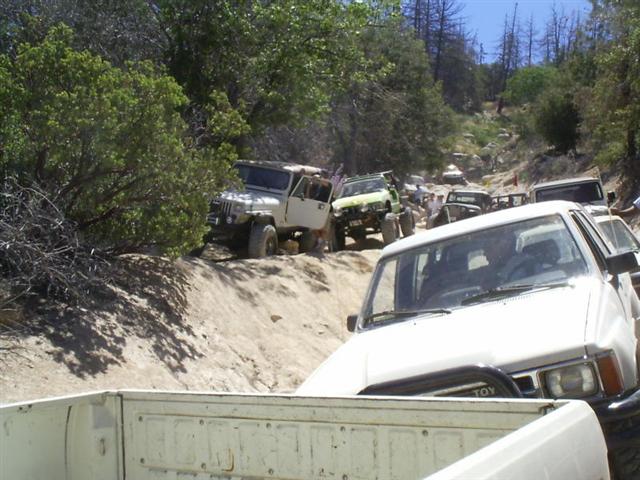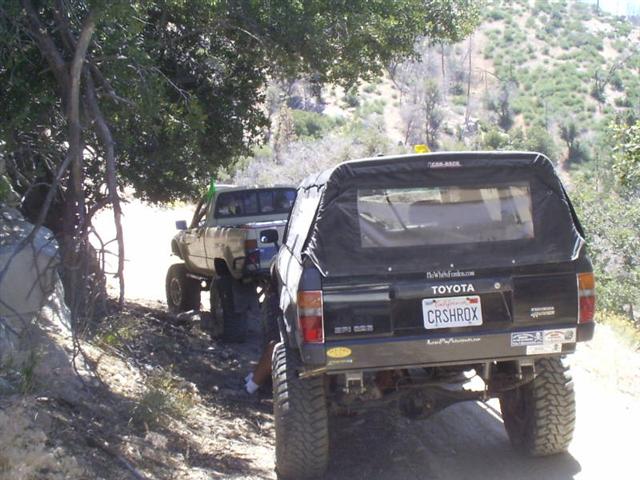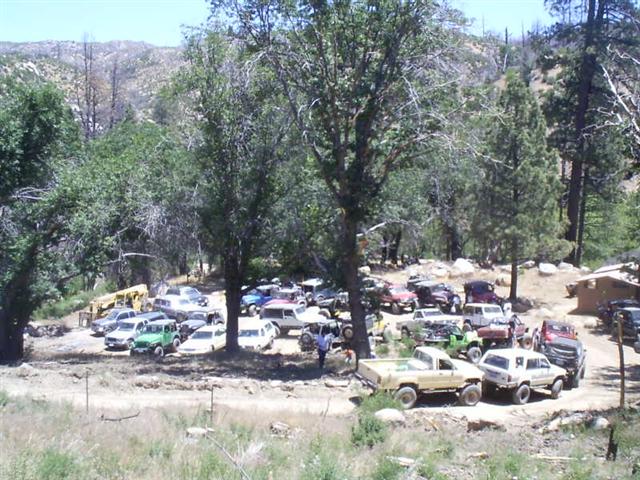 All bunched up ready for lunch.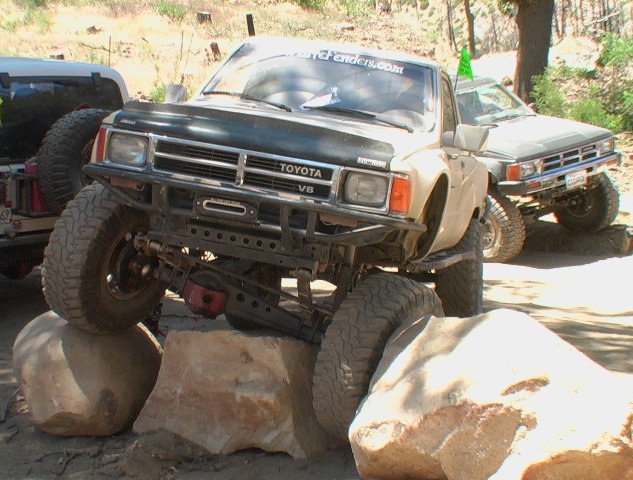 Messing around at lunch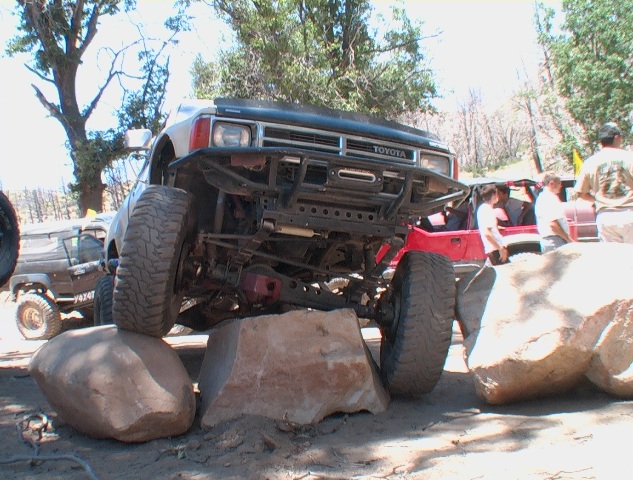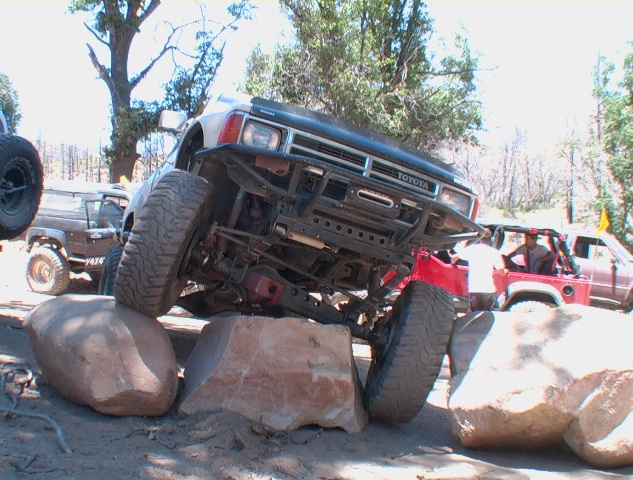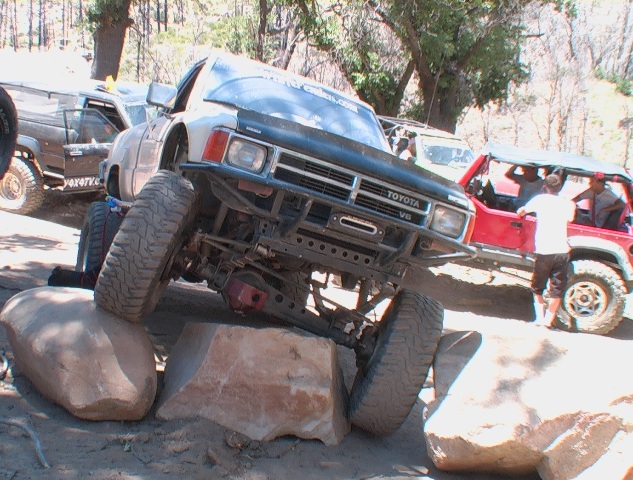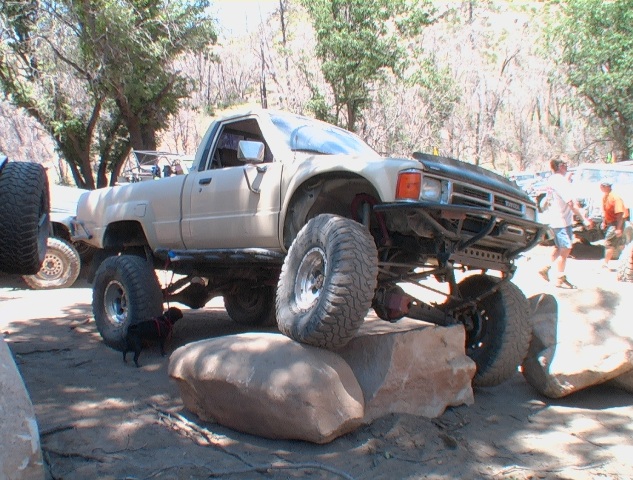 Suzi the rock dog hanging out in the shade!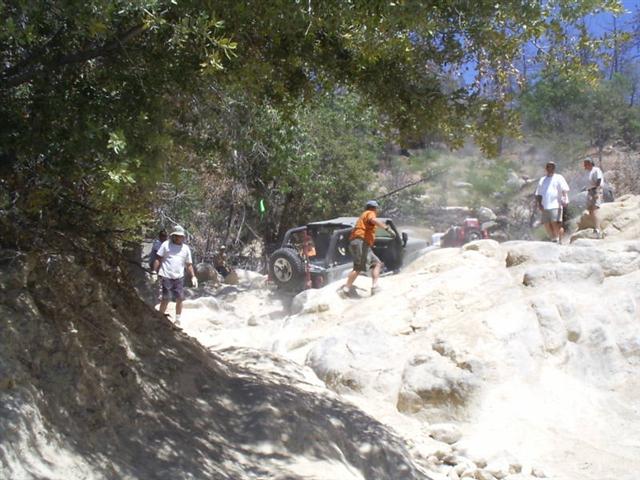 The jeeps take the V-crack over the wall route.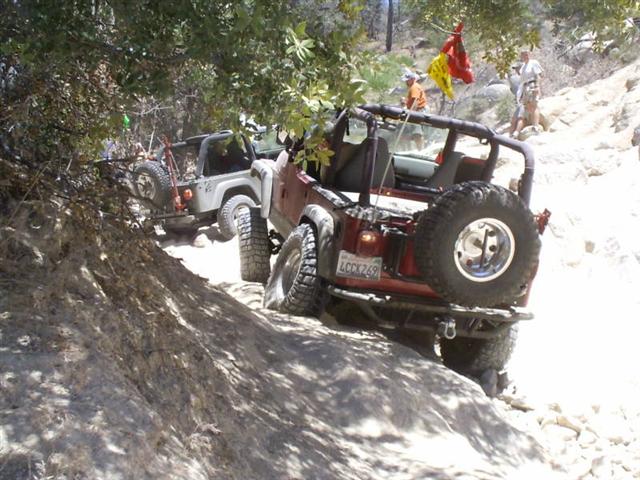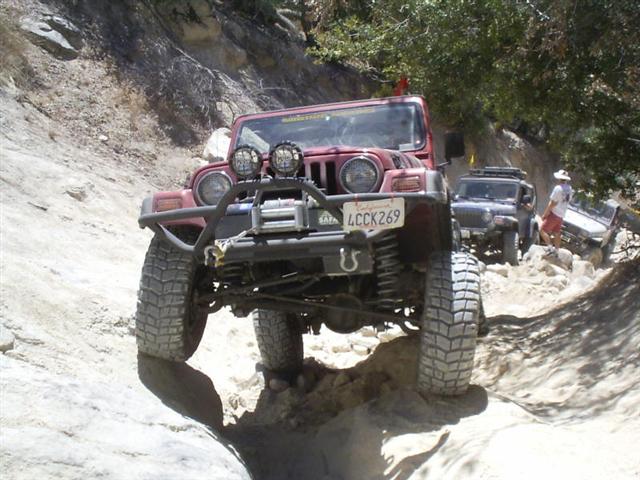 This is the bypass.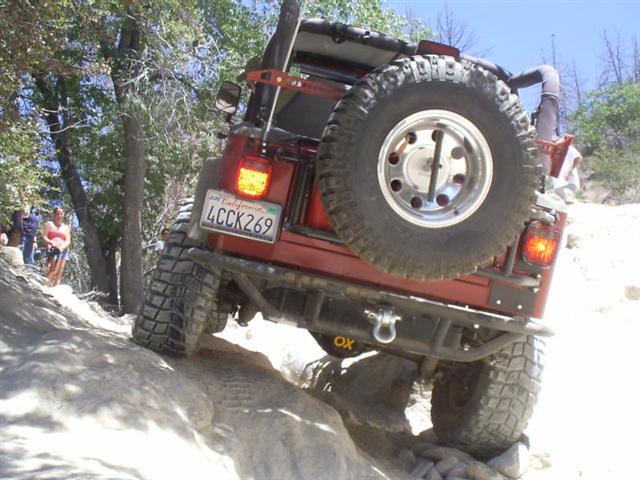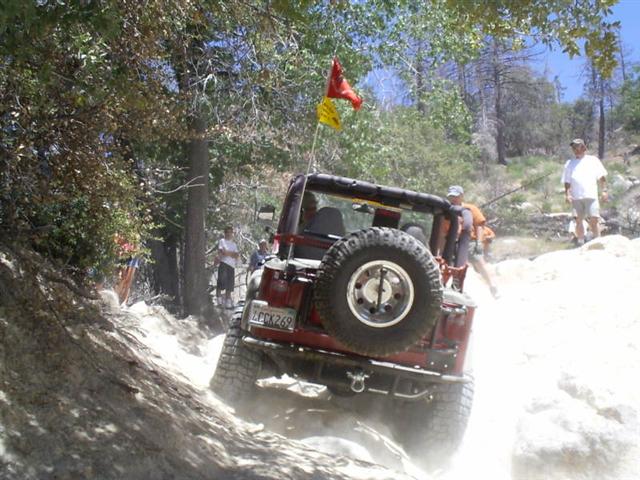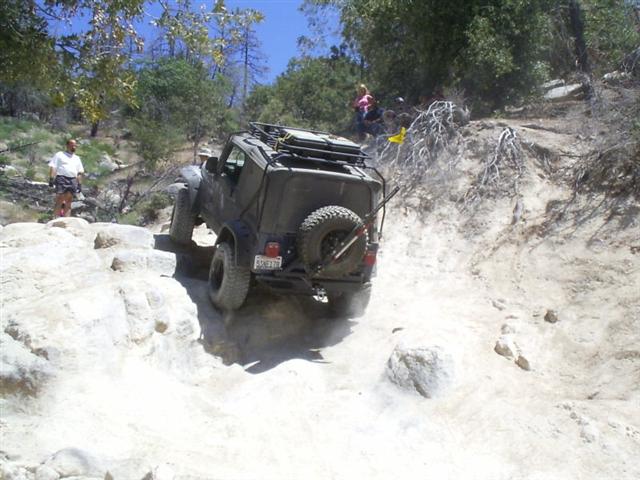 This jeeper takes Robs advices and cruiser over the wall.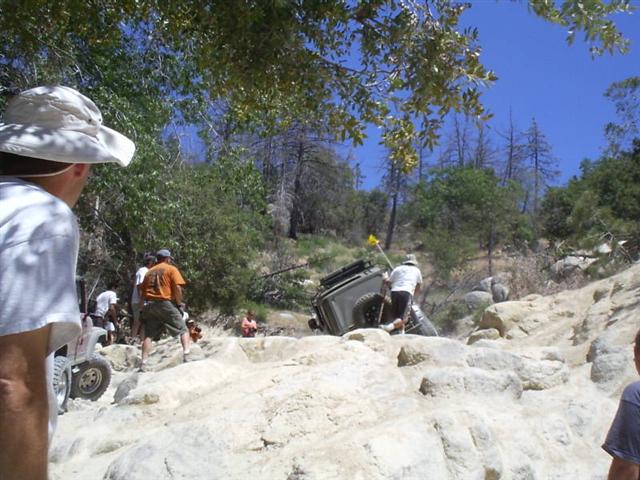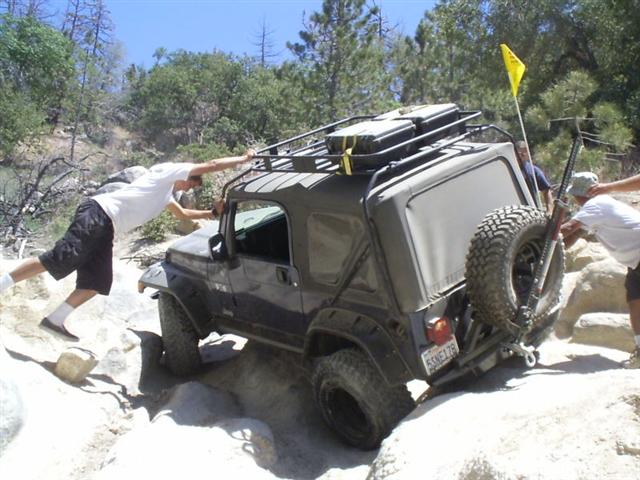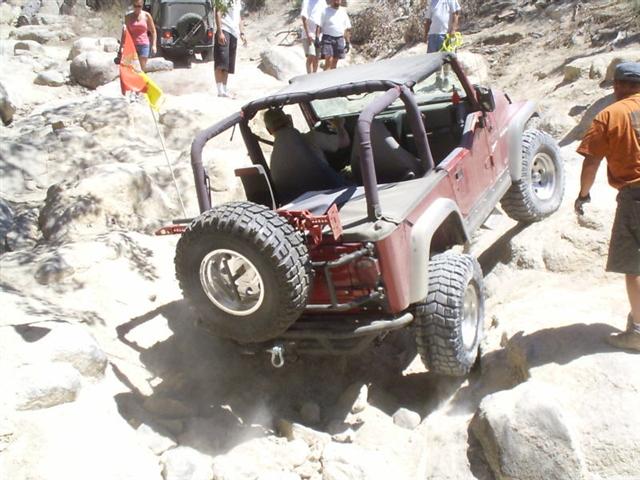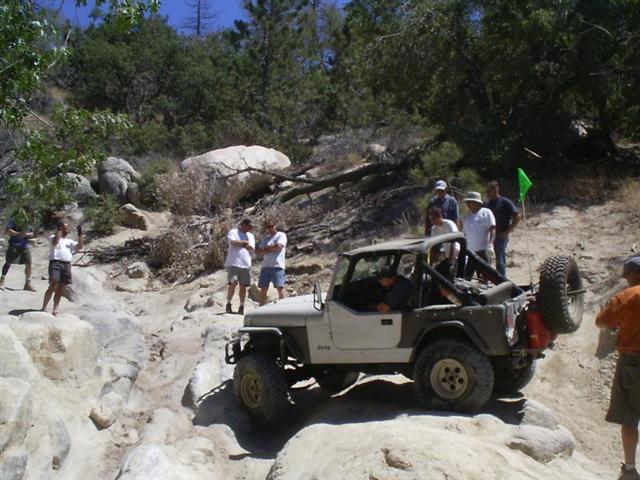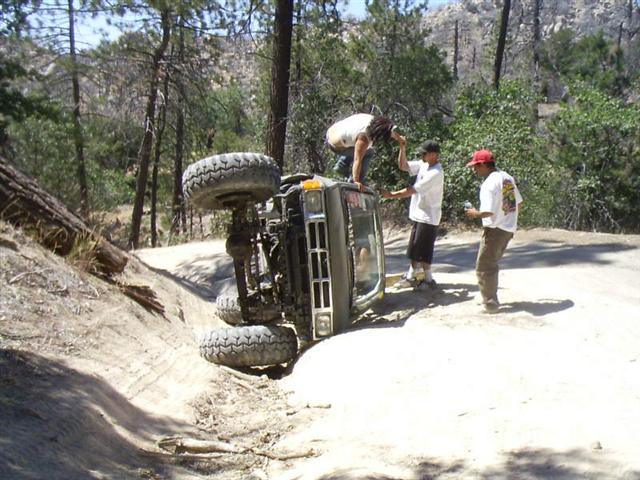 Carlos flopping his truck.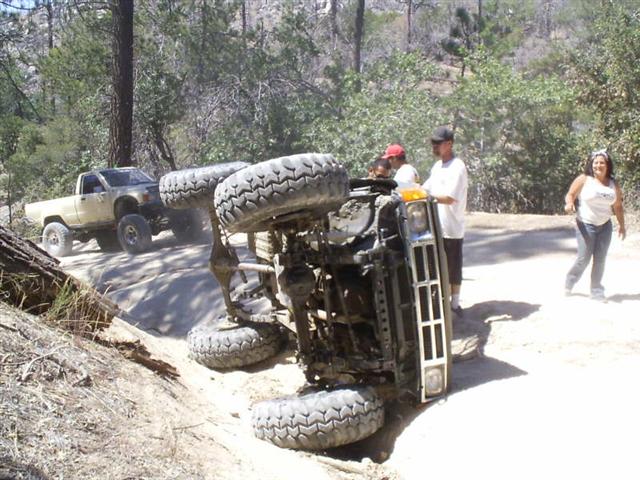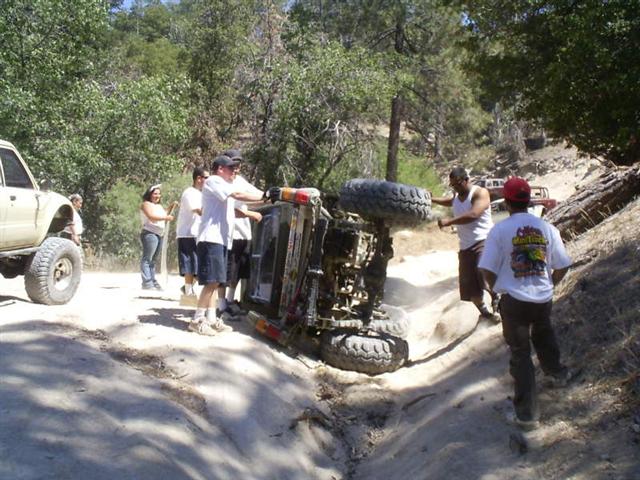 Ya Troy like you can push is over yourself..