March 15th: Loaded up. Had first trail fix at Norco Kragen for a burned out head lamp. Stayed in Victorville, CA.
March 16th: Victorville to Grass Valley Trail South of Johannesburg, CA. Saw motorcycle memorial. Off to Trona Pinnacles East of Ridgecrest. Stayed in Ridgecrest.
March 17th: Ridgecrest to Trona for breakfast at Deb's, aka Blevins, aka movie theatre in Trona. To Ballarat Ghost Town on Mengel Pass Trail in Ballarat, CA. Saw Manson's pickup truck. Got gas in Stove Pipe Wells and then went to Ubehebe Crater off of Race Track Rd. Stayed in Beatty, Nevada (gambled some nickels and pennies).
March 18th: Left Beatty, Nevada. Stopped at Shady Lady. To Scottie's Castle and then out to Race Track Playa to view the mysterious moving rocks. Headed north to end in Hawthorne, Nevada (laundry and sleep).
March 19th: Hawthorne to Mono Lake. Tried to get to Bodie Ghost town which was closed. Tried back road and got stuck in the snow for 3 hours eventually getting enough rocks to put under the tires using a hilift jack. Headed over to Bridgeport and ate at Pop's Galley. Decided to head north and stay in Carson City, Nevada.
March 20th: Train museum in Carson City. Stopped off at waterfall near Camino, CA, Decide to stay in Fresno for the night. Found out the Motel was a rat hole and asked for a refund. Owner refused refund but gave the difference at his "HOURLY" rate! Decided to drive straight home after that ordeal.
March 21st: 3am arrive back home. 1700 miles total trip!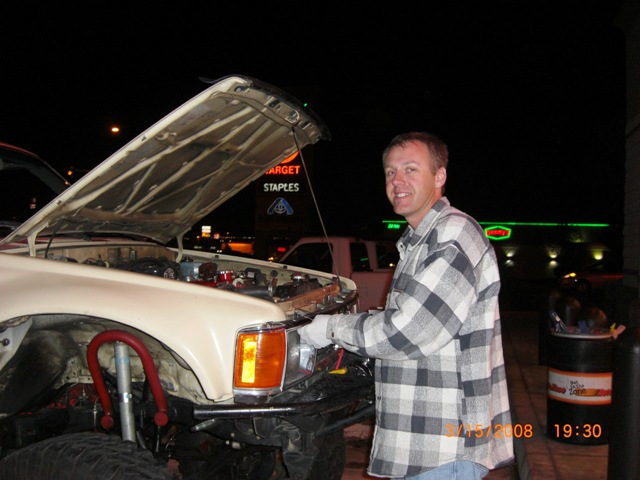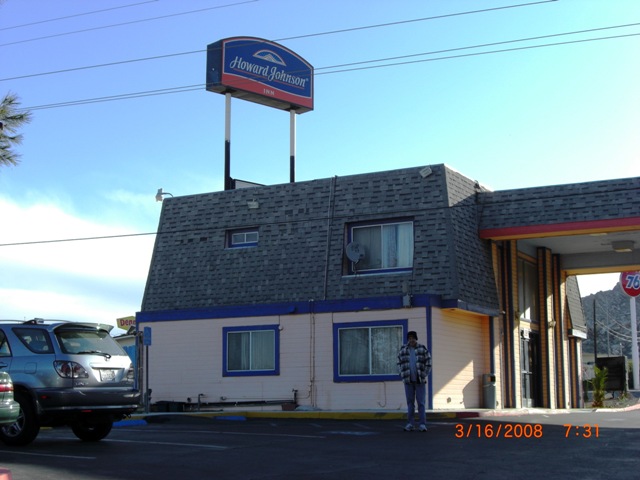 Victorville Howard Johnson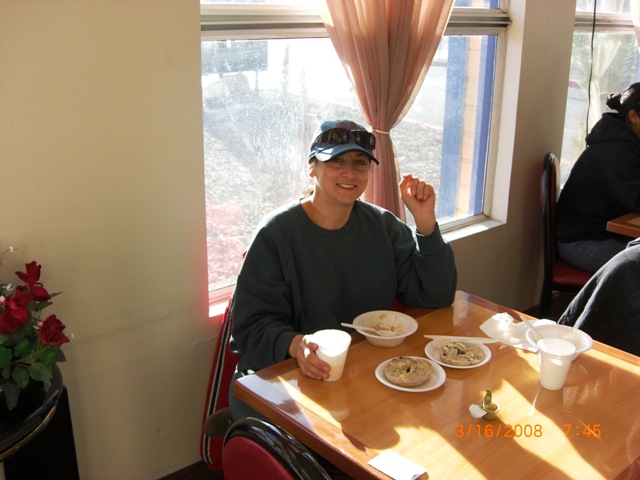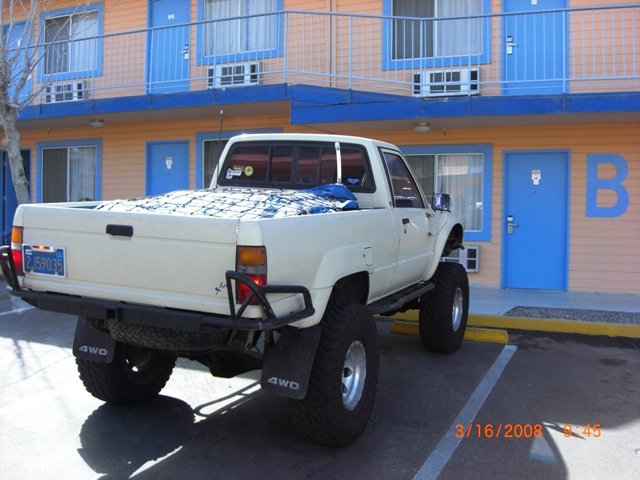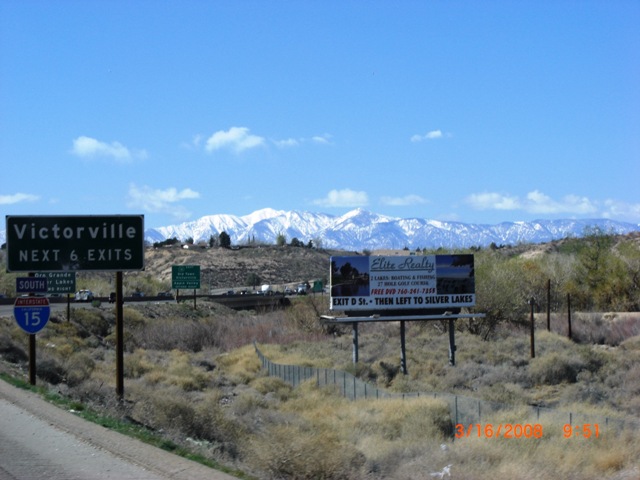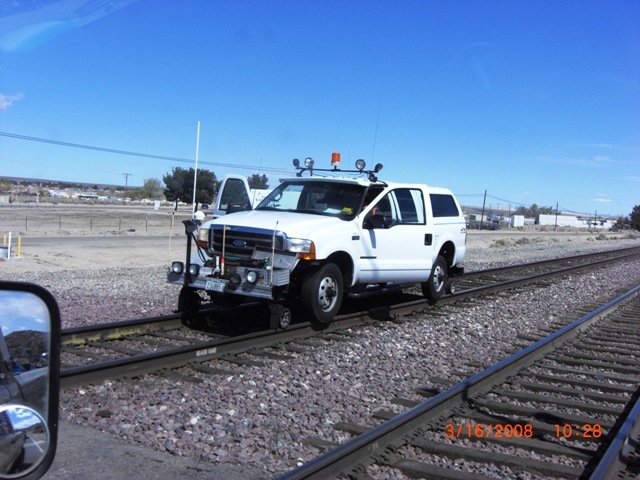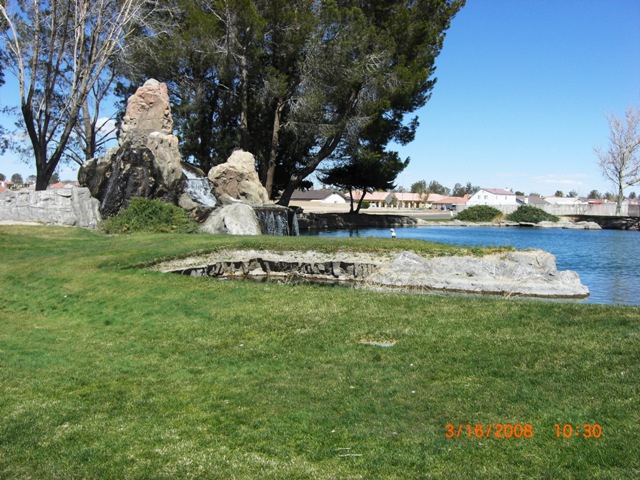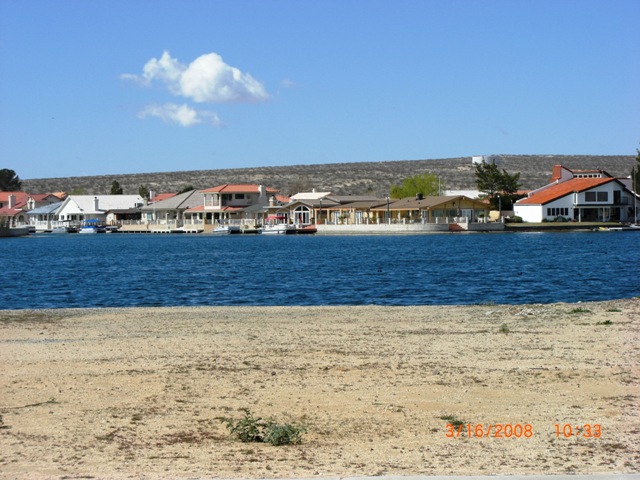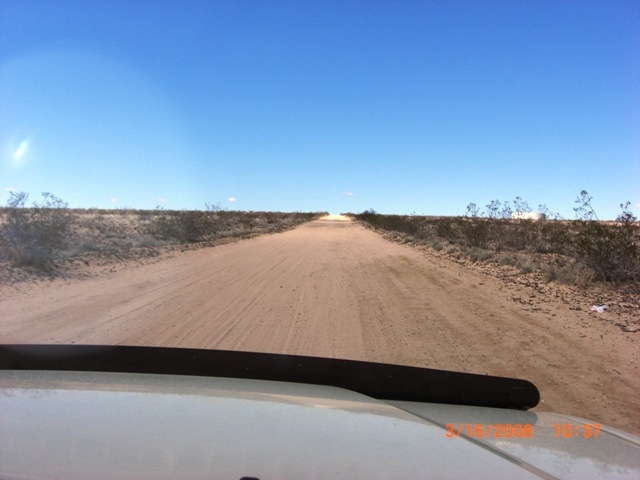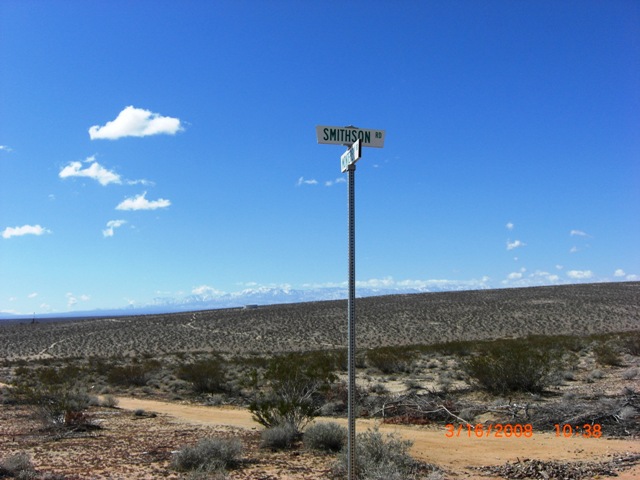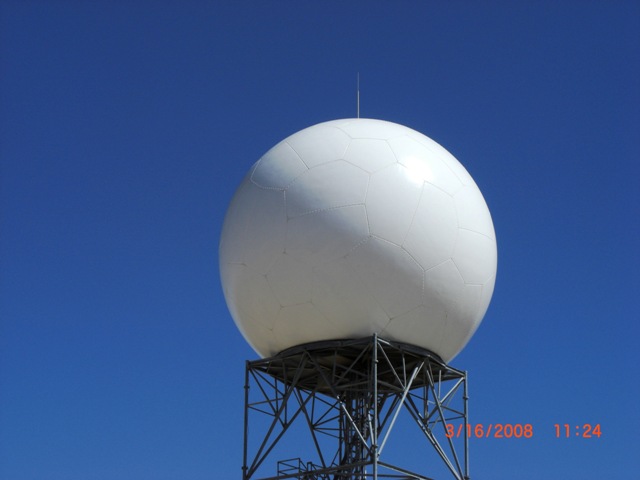 Strange things in the desert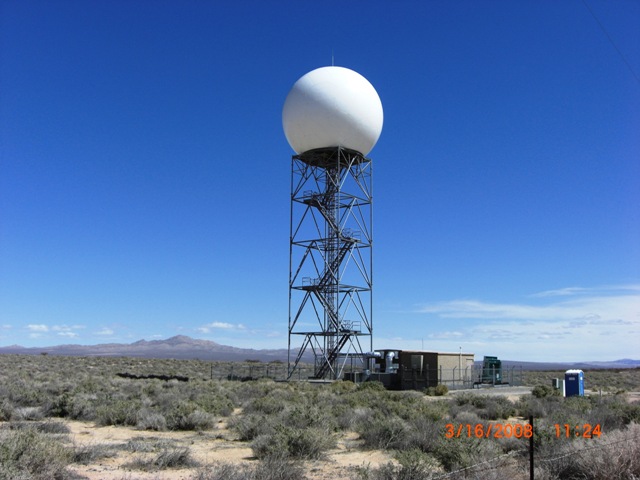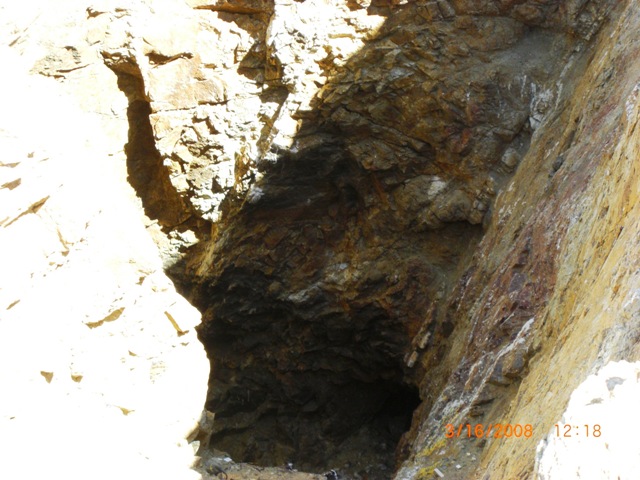 Vertical mine shaft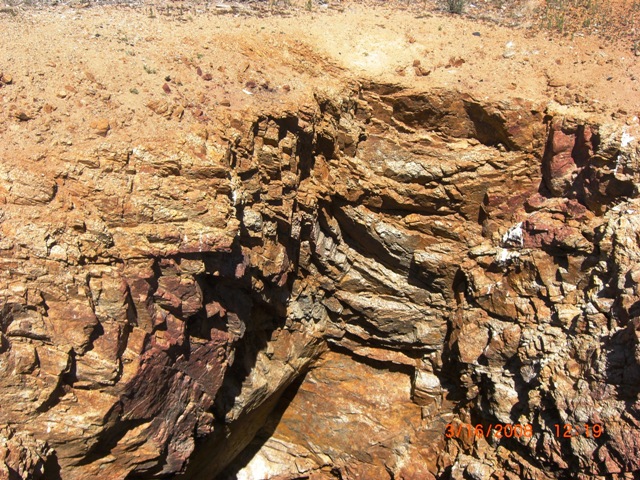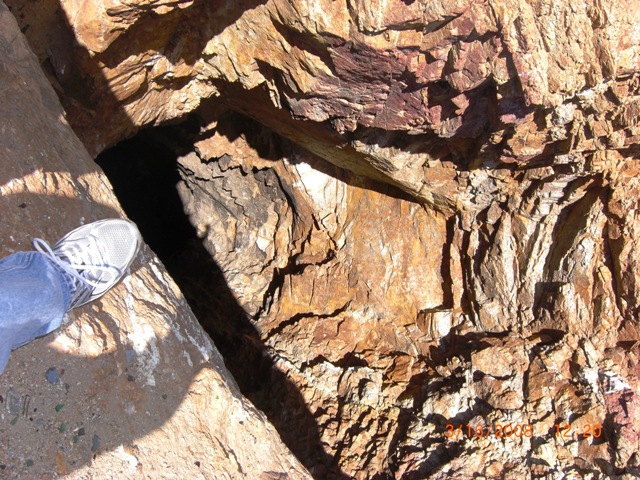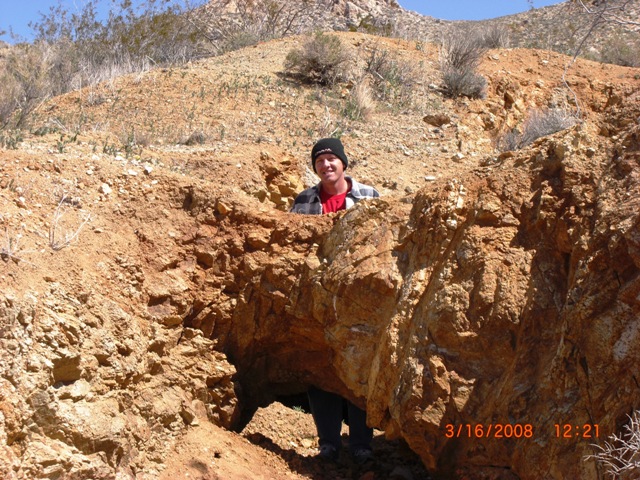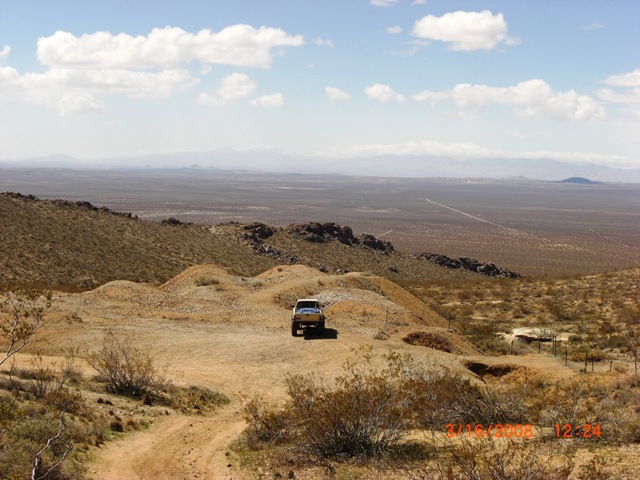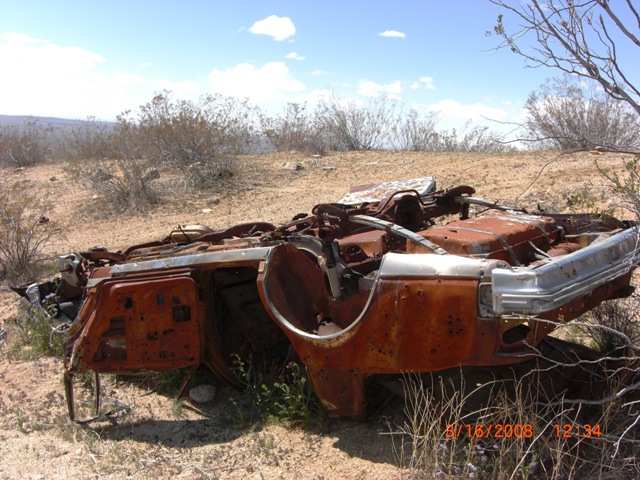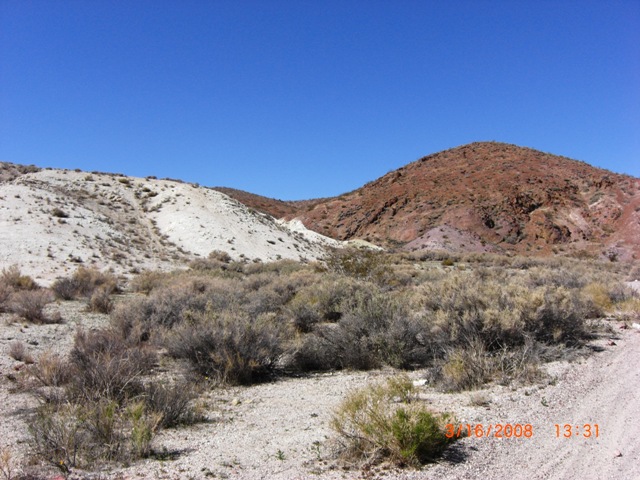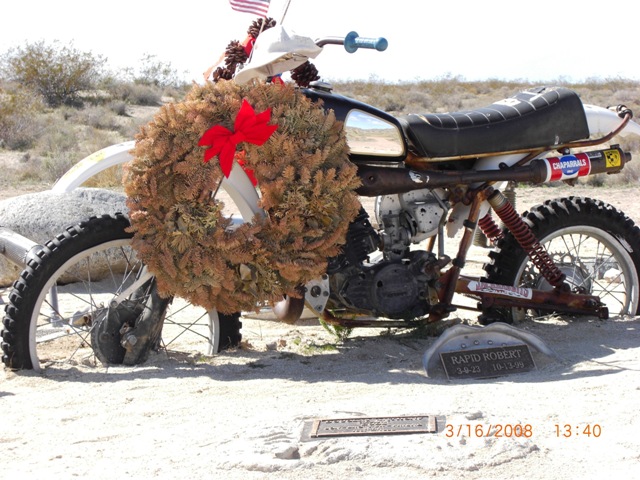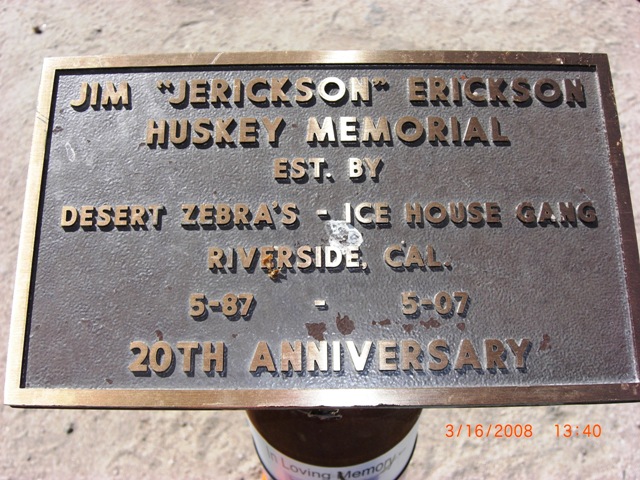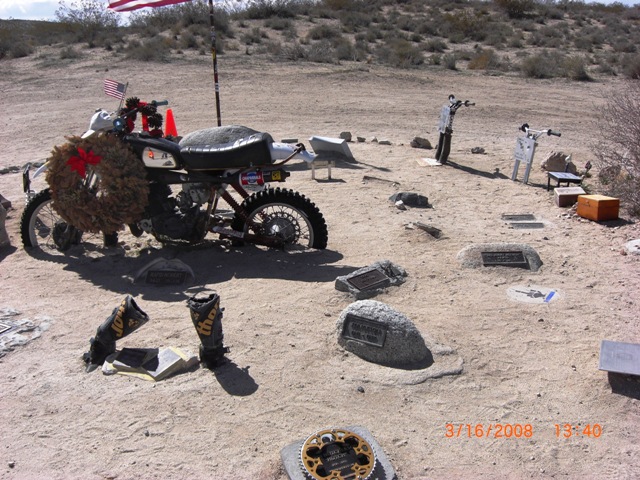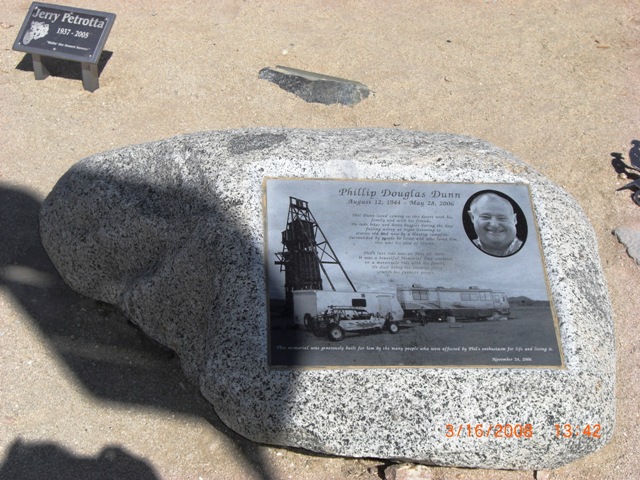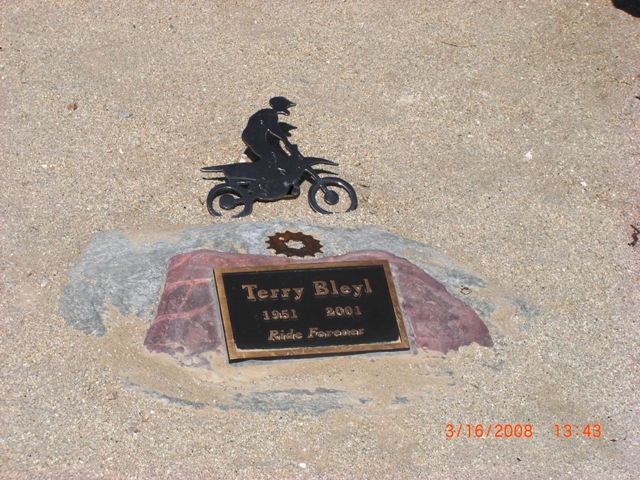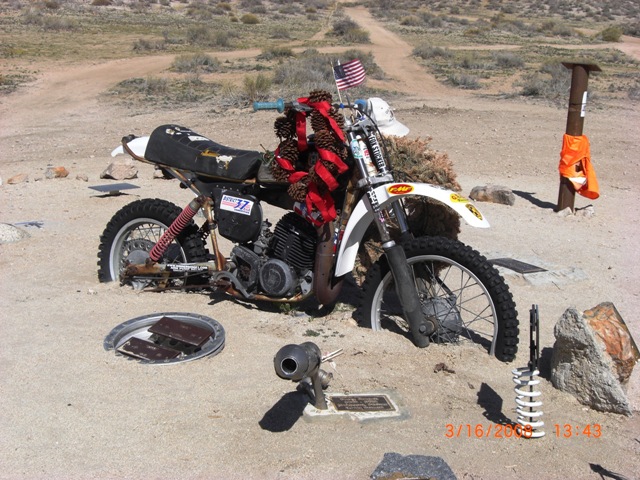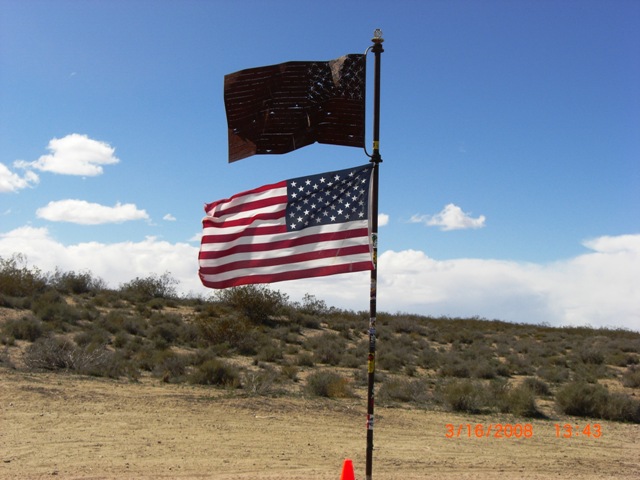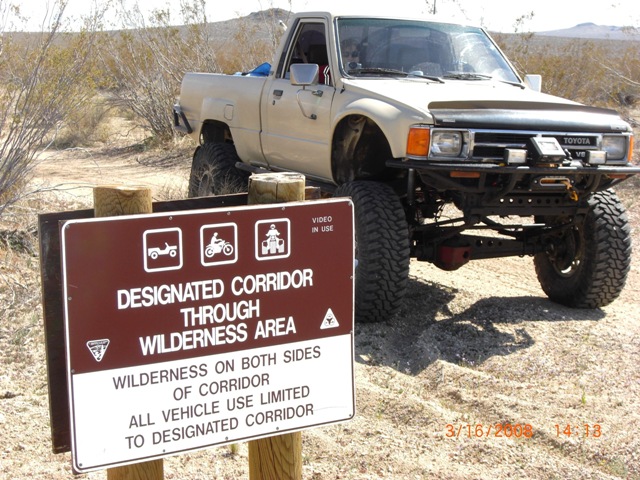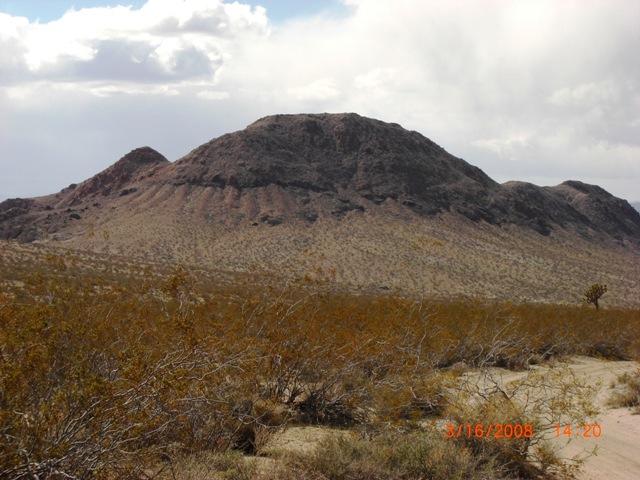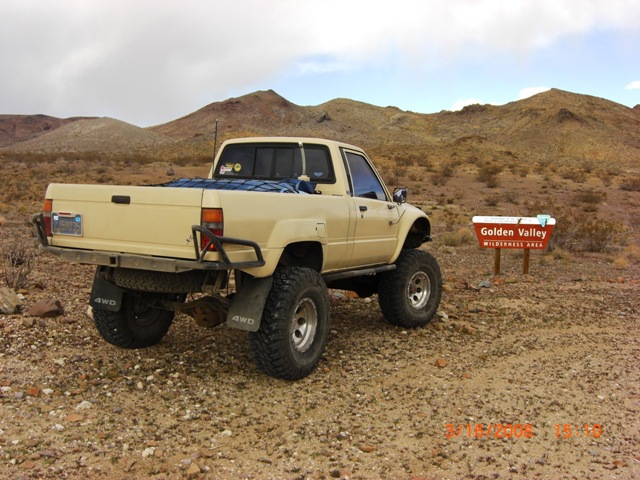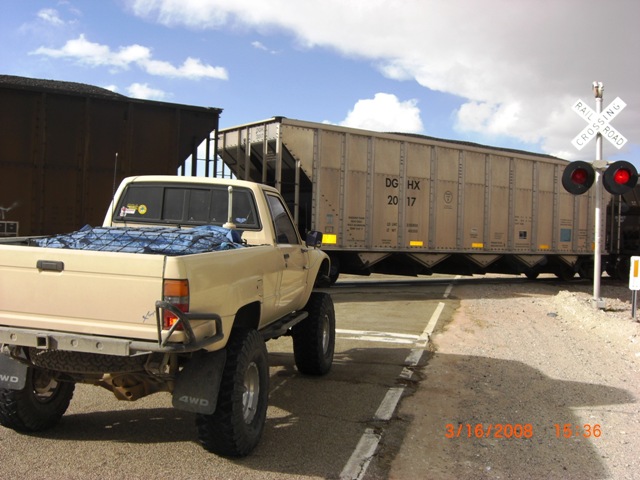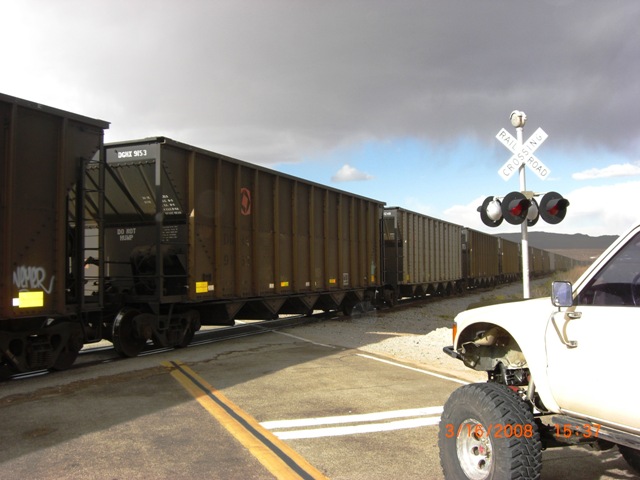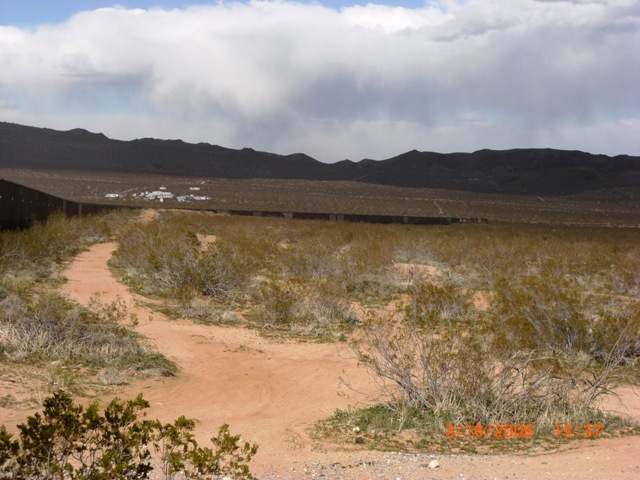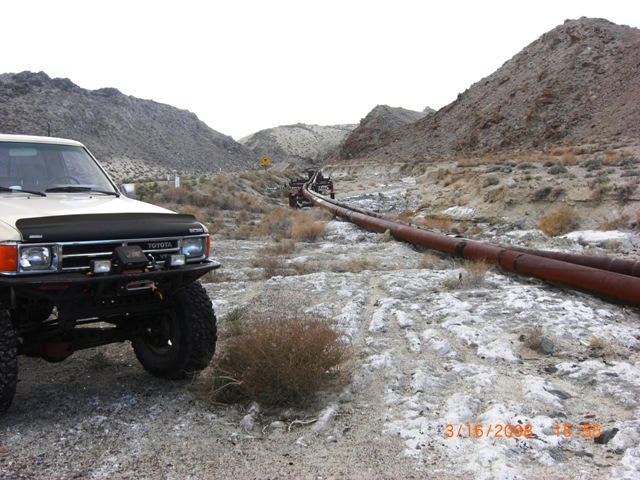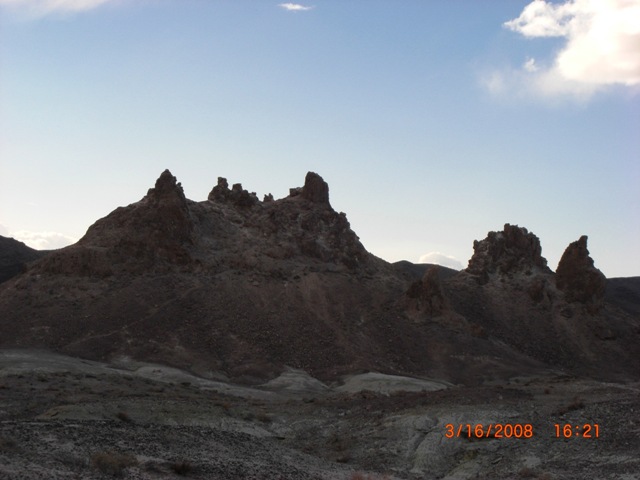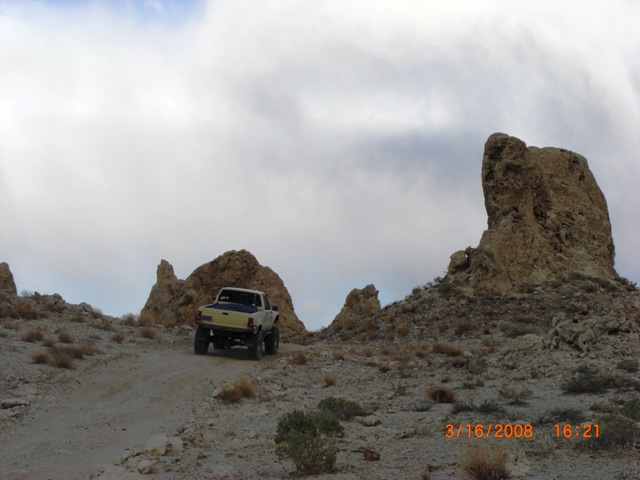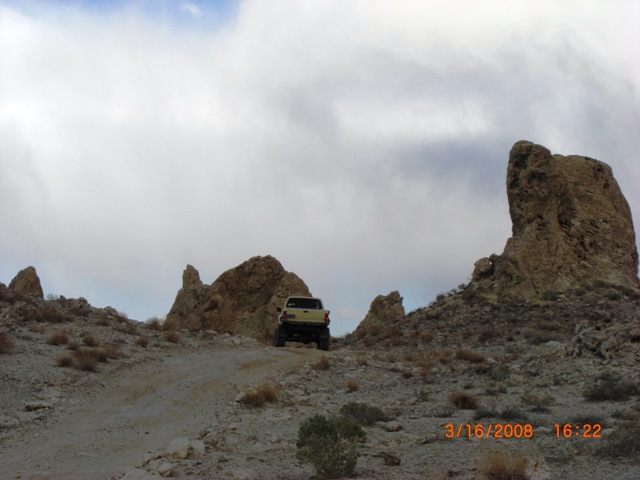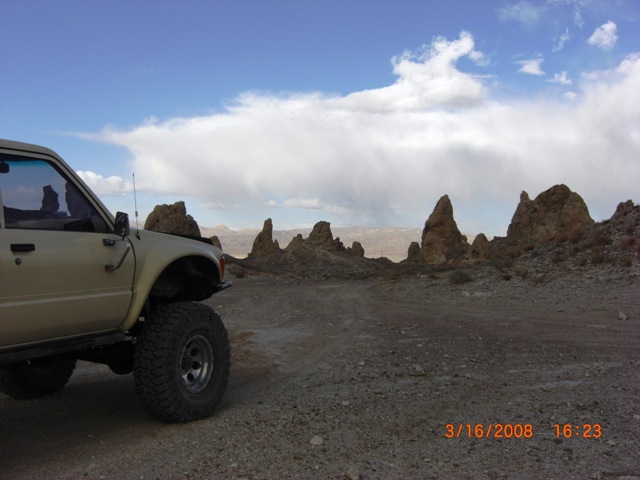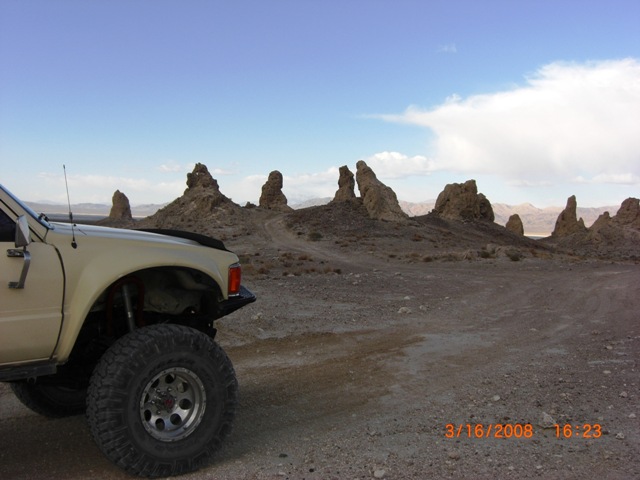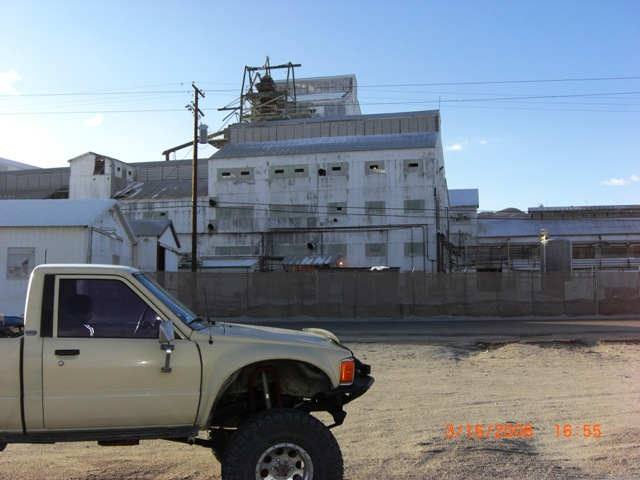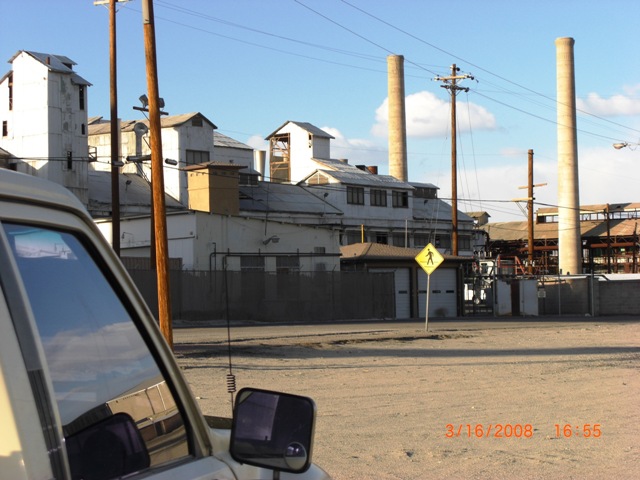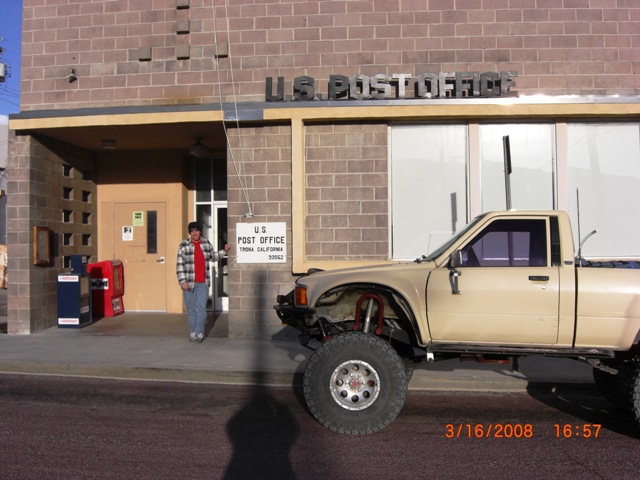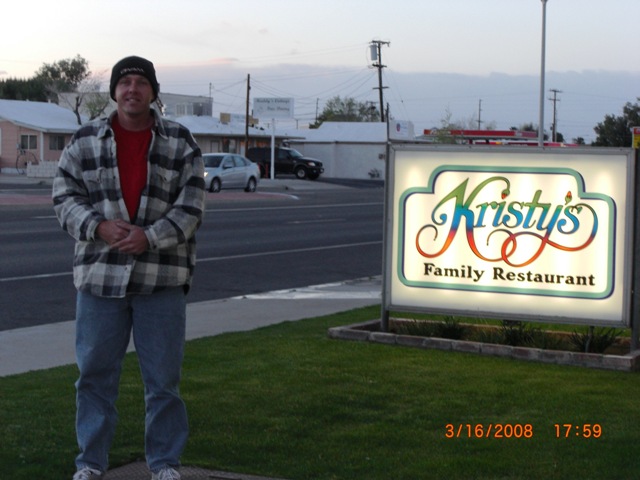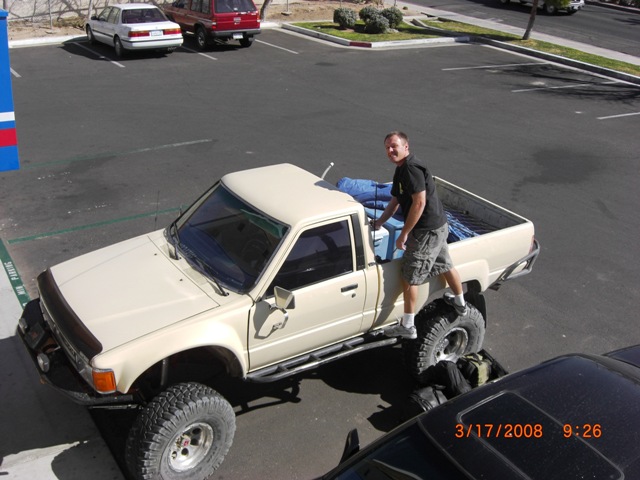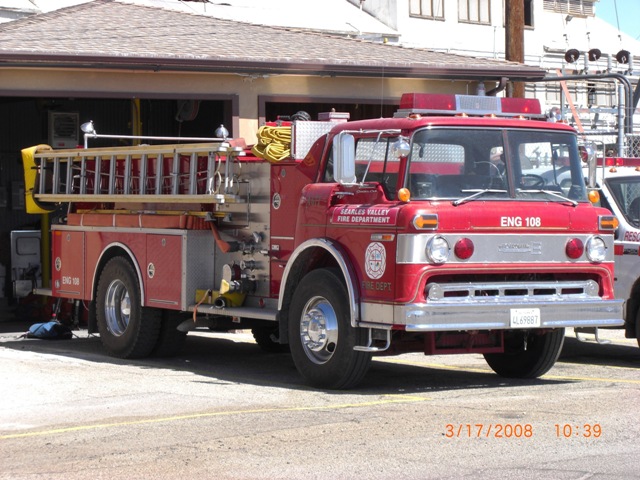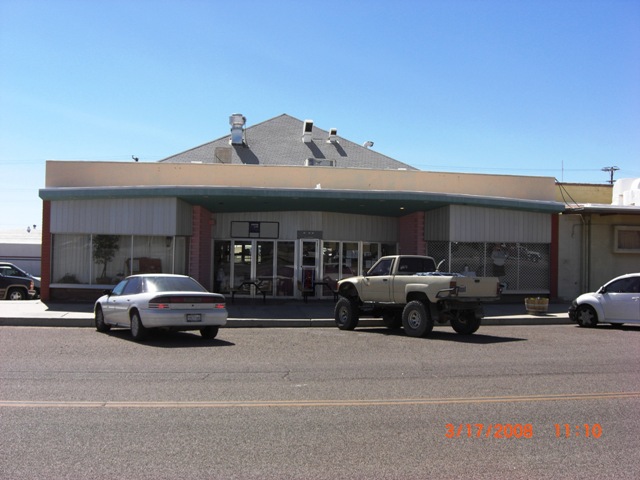 Trona Movie theater/Cafe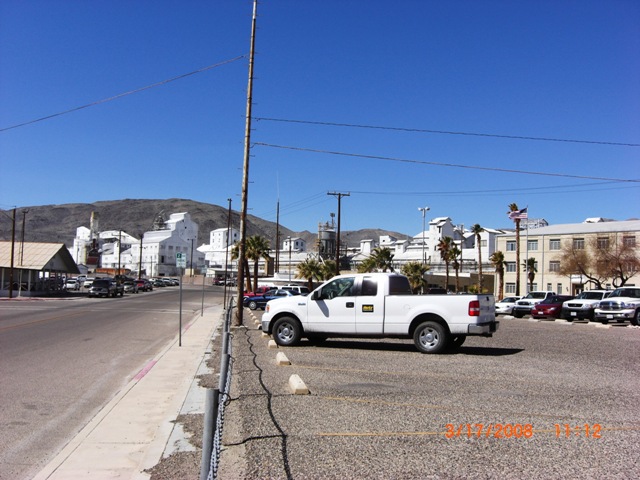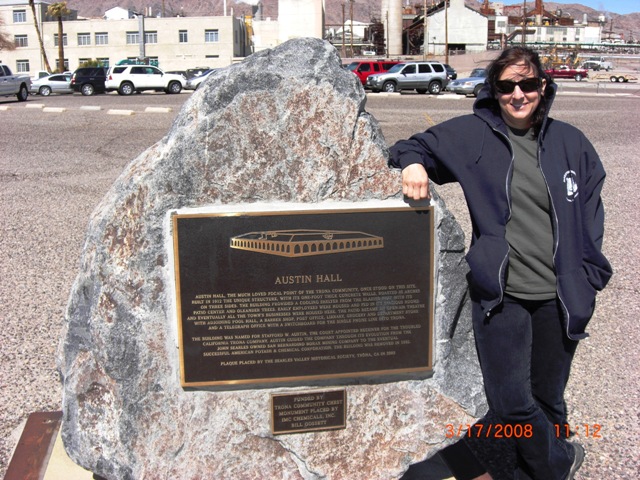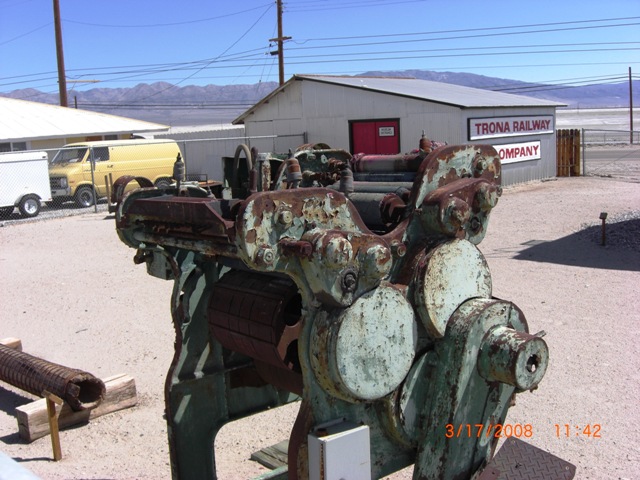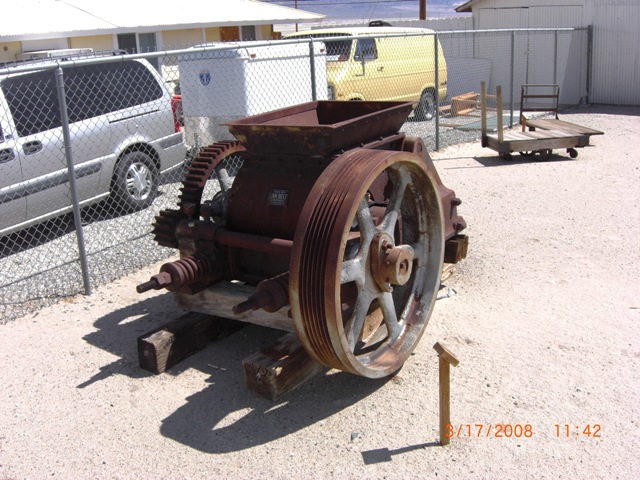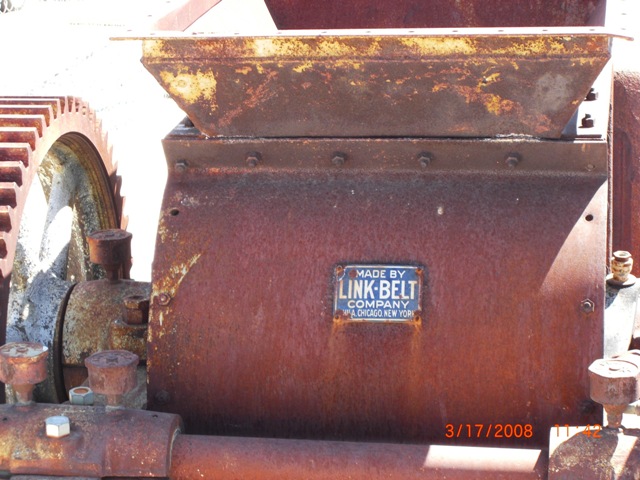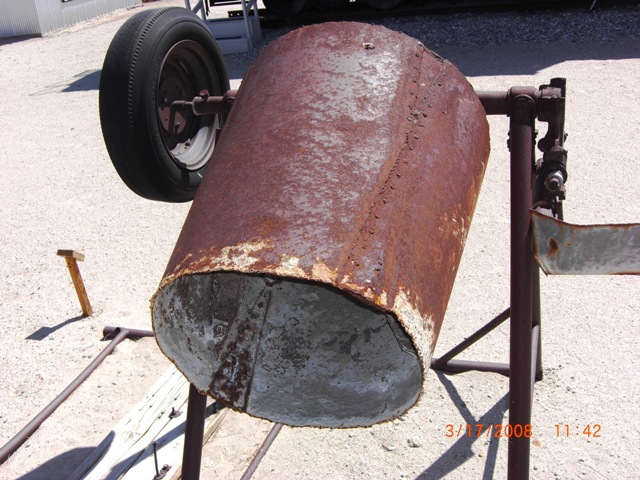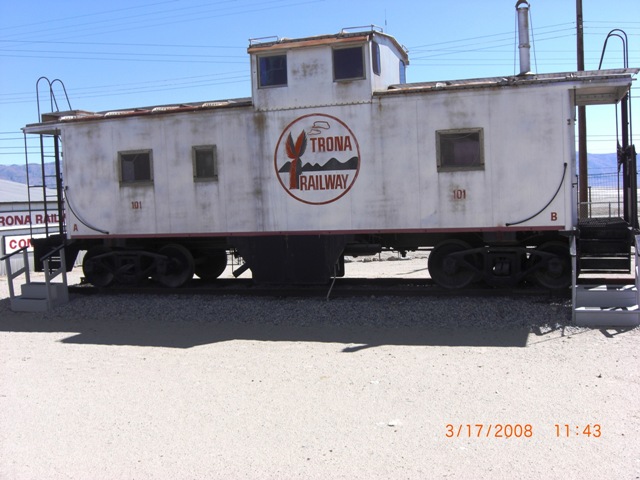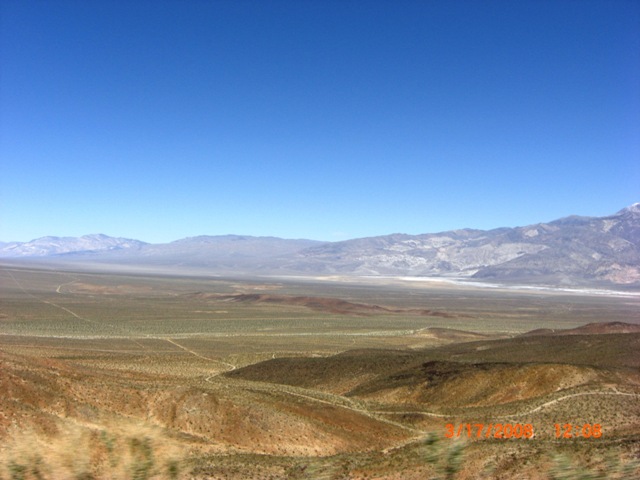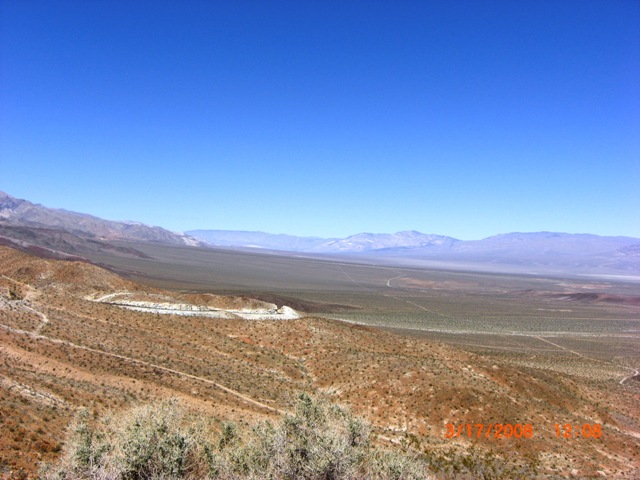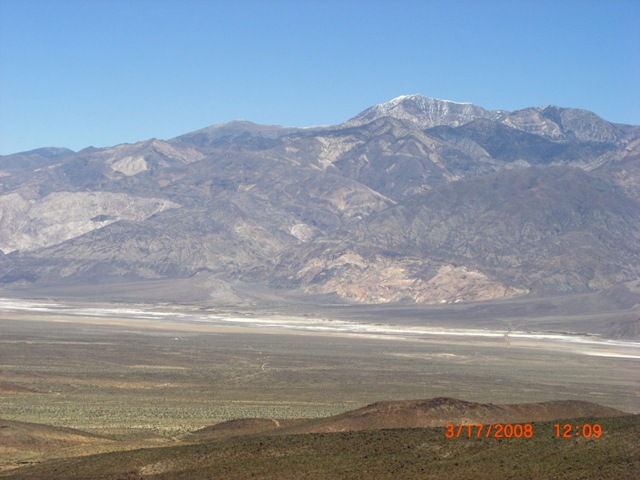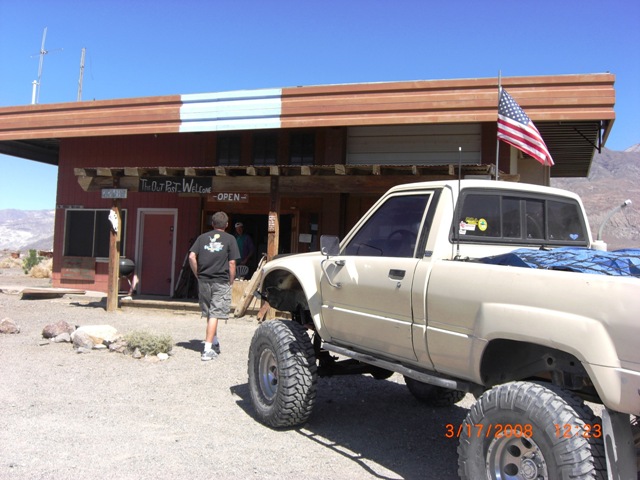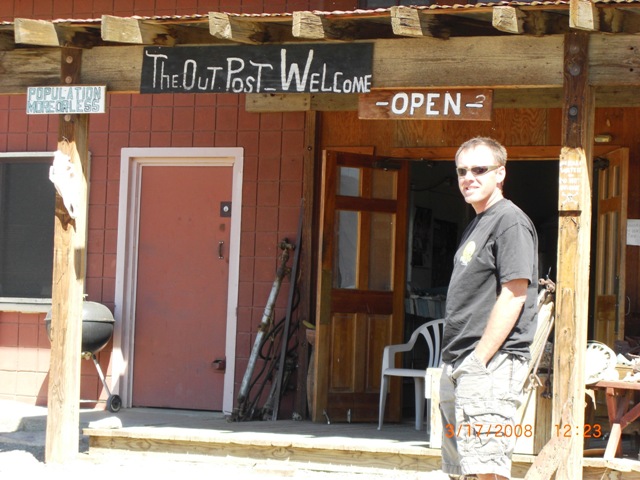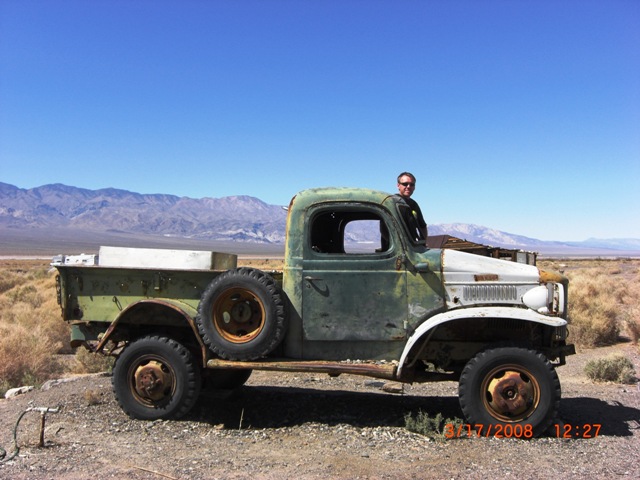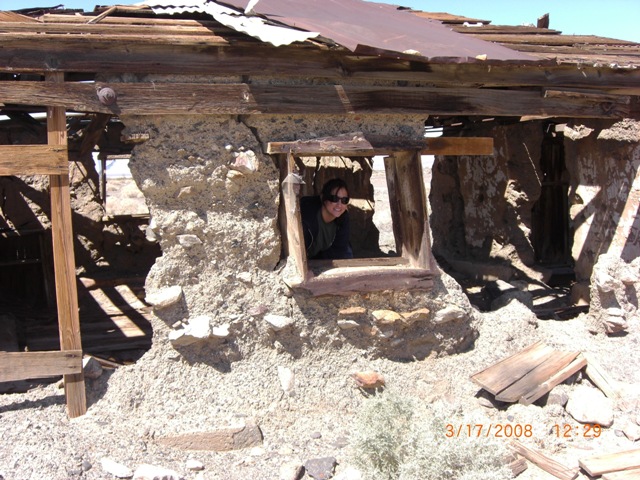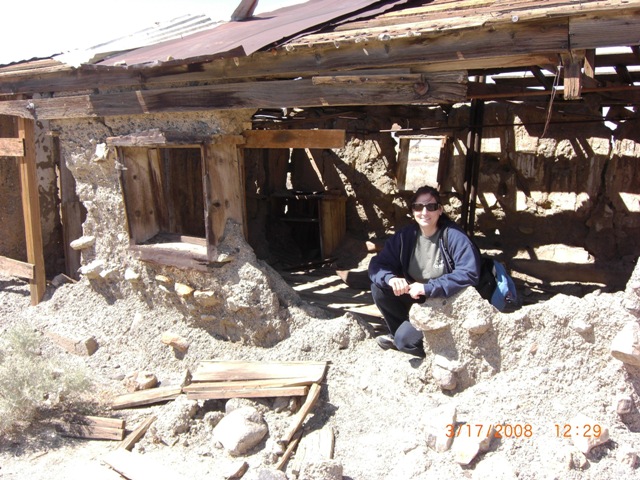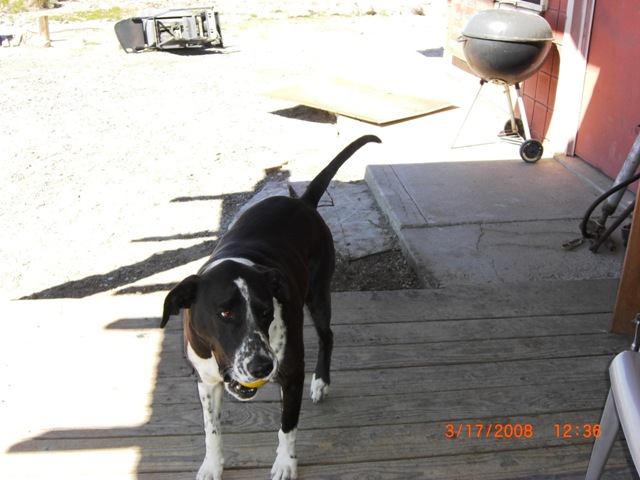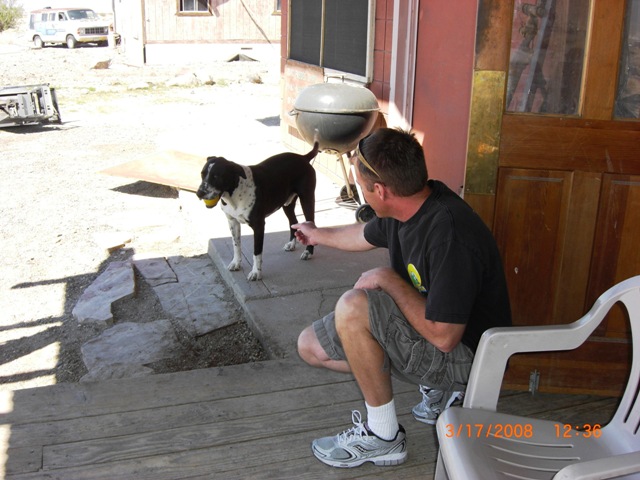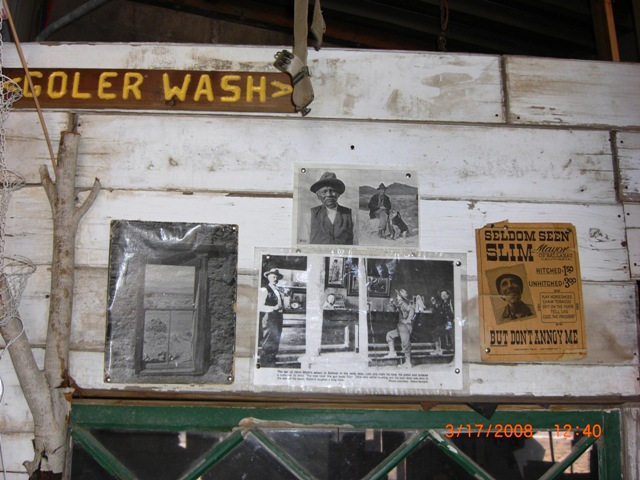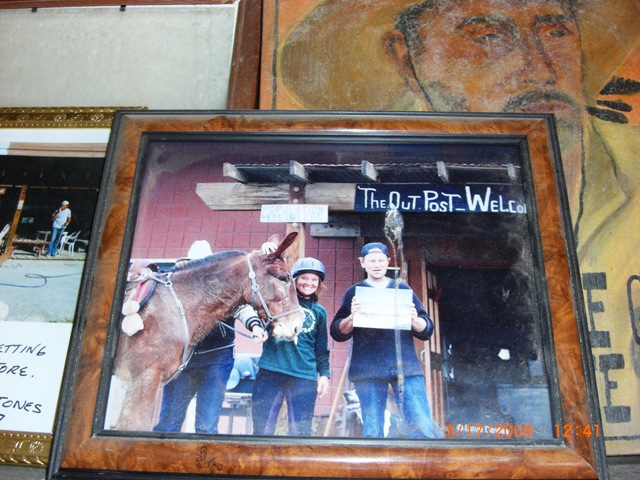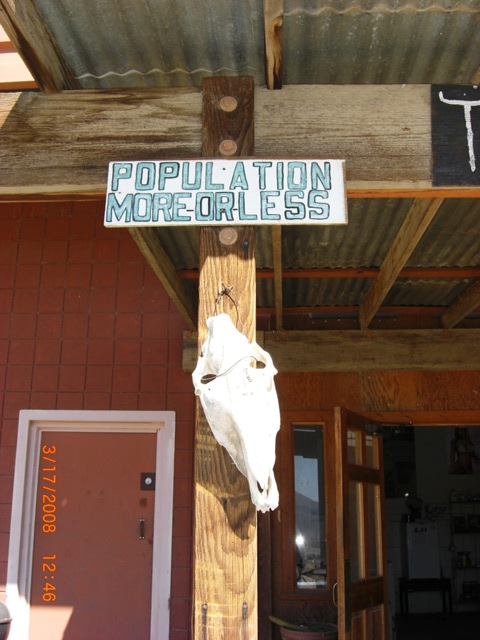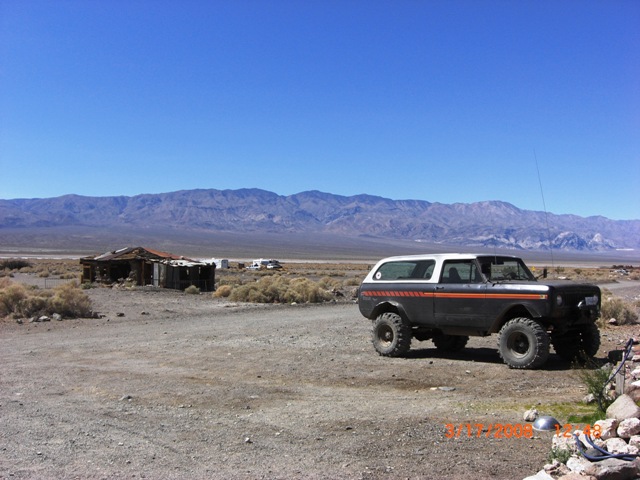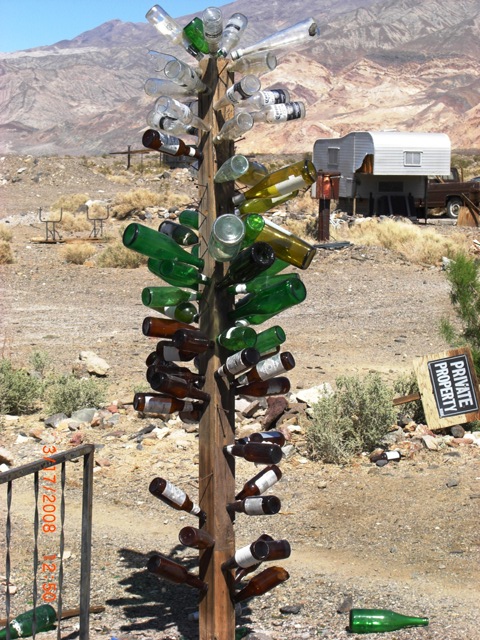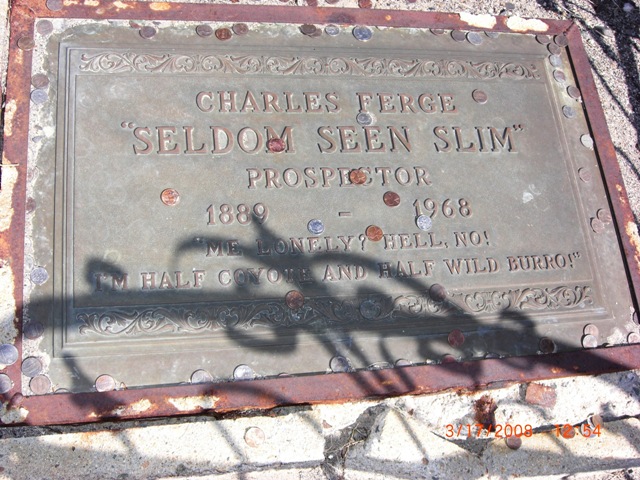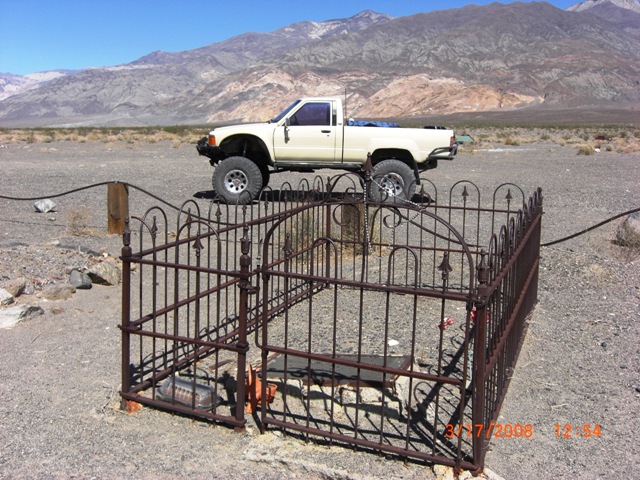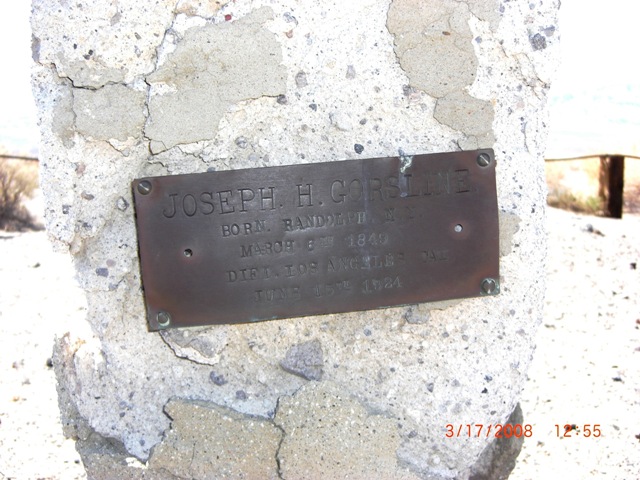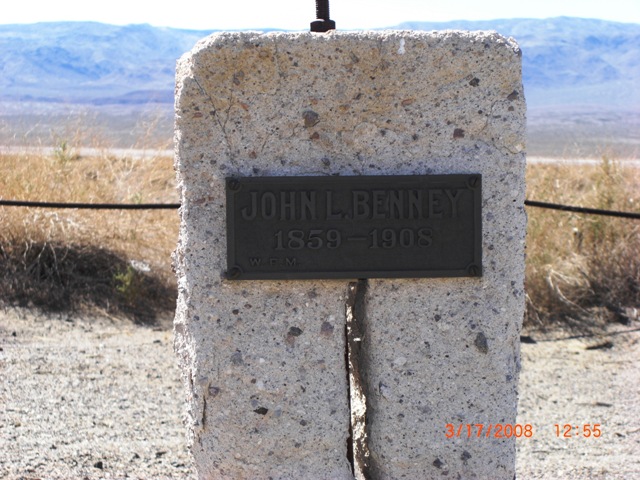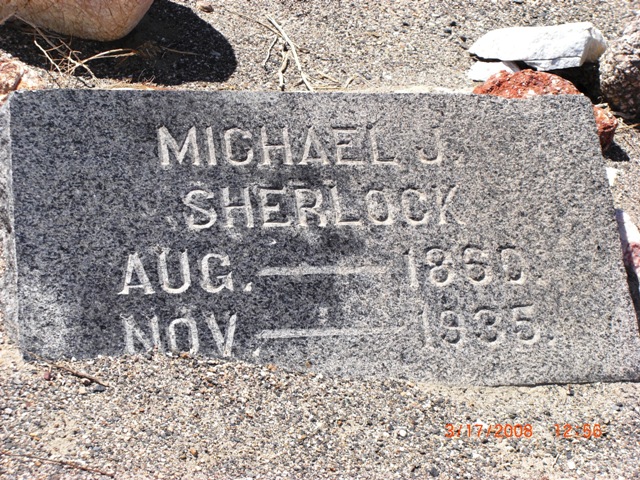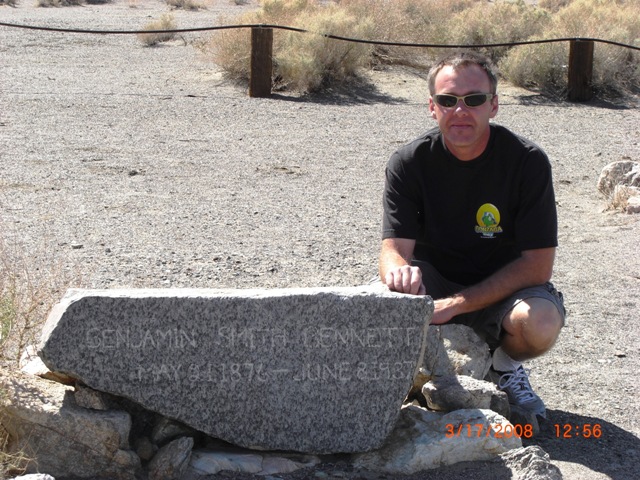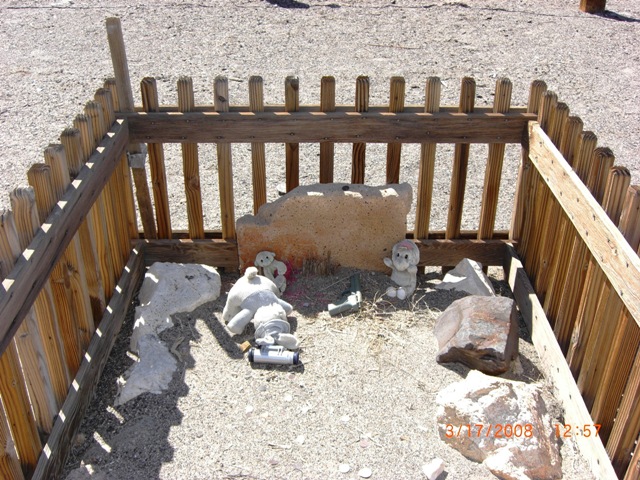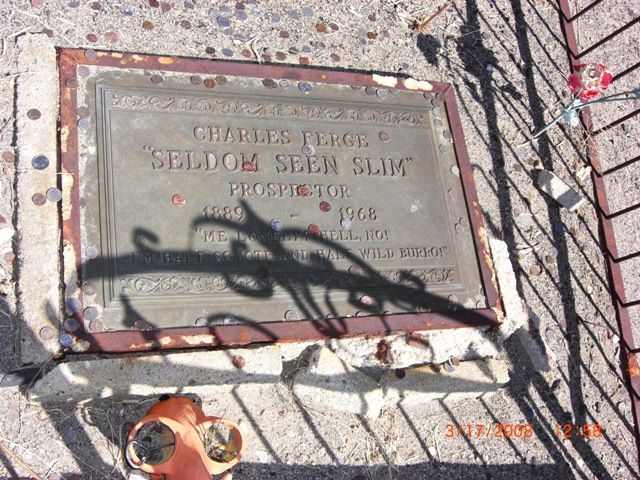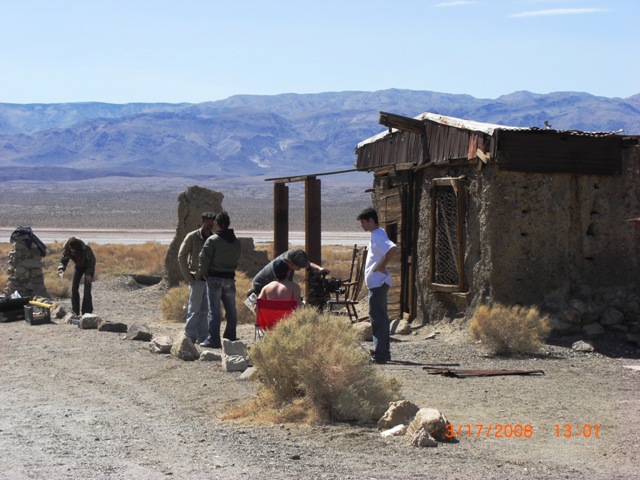 Video shoot in Ballarat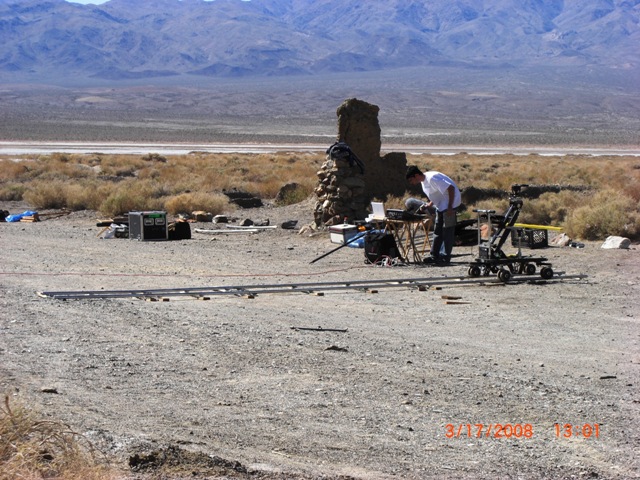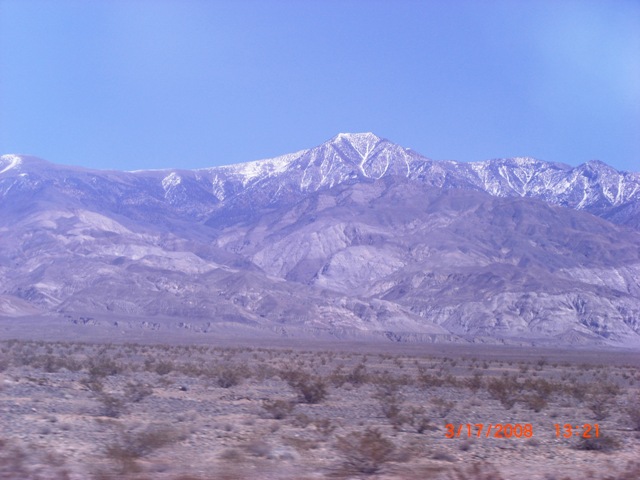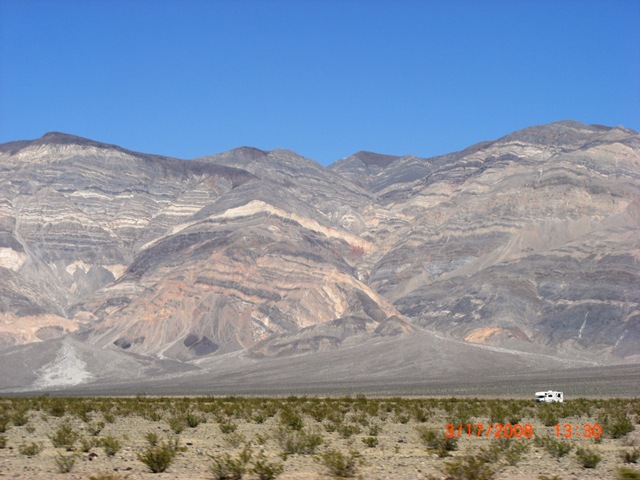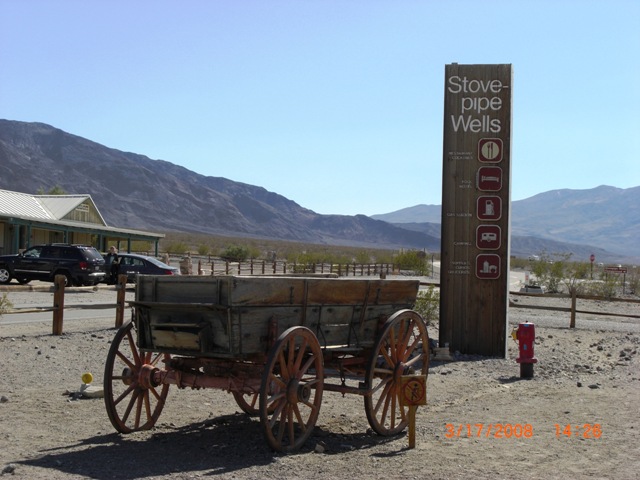 Good to see this gas station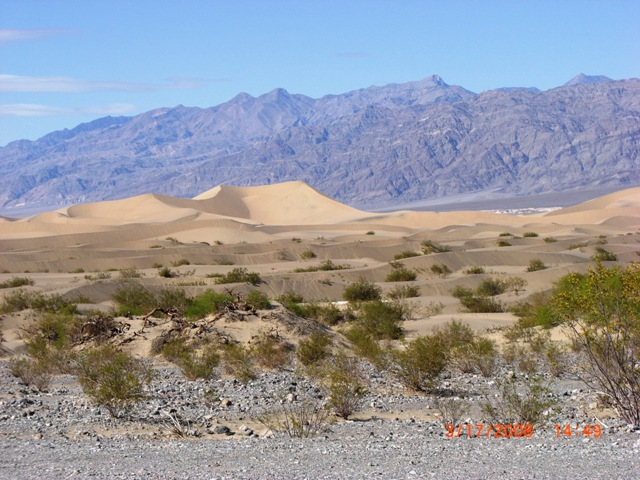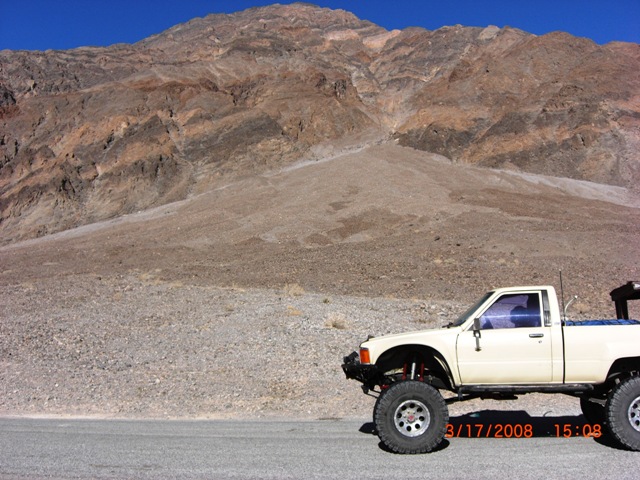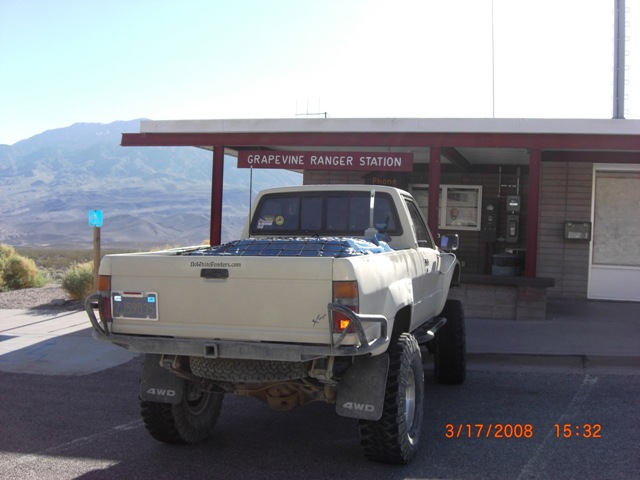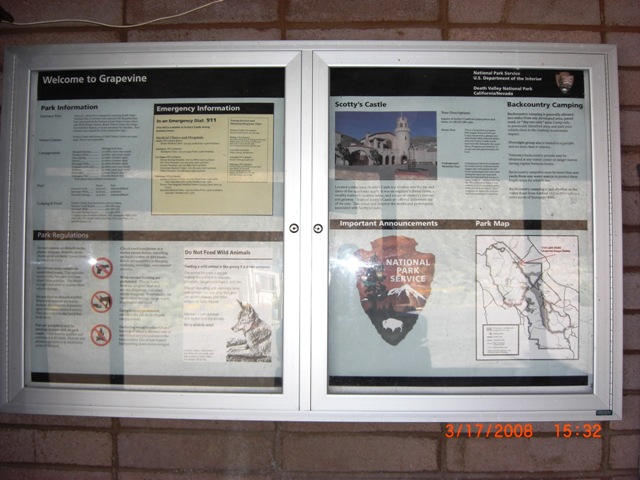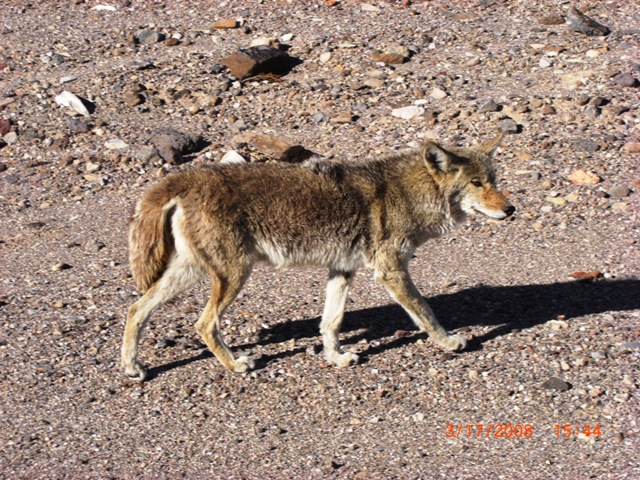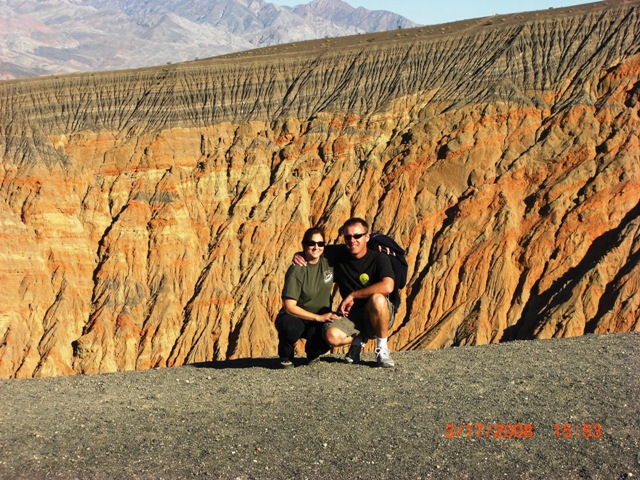 Ubehebe Crater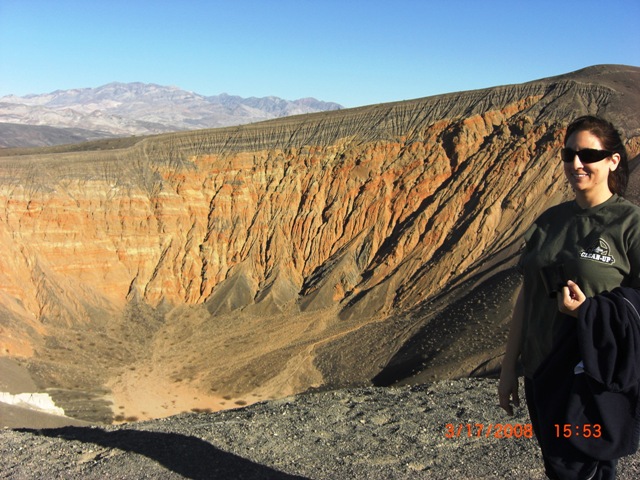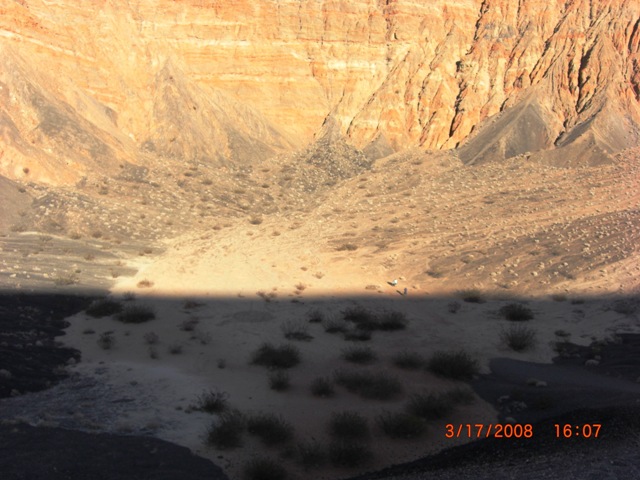 Center of Ubehebe Crater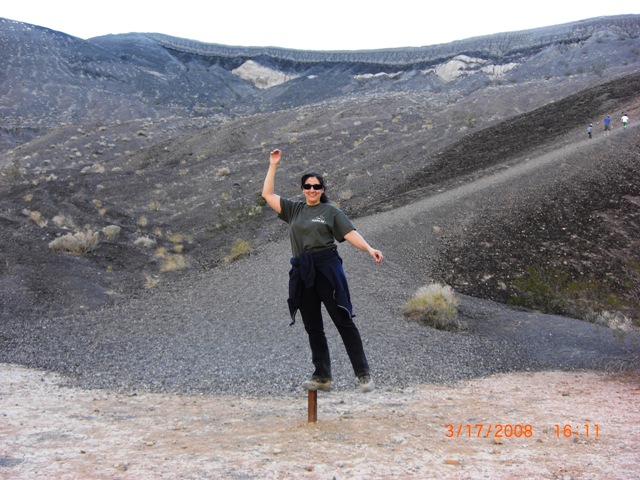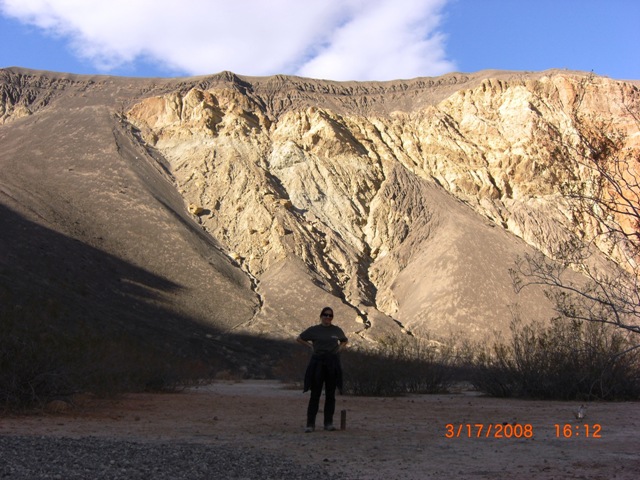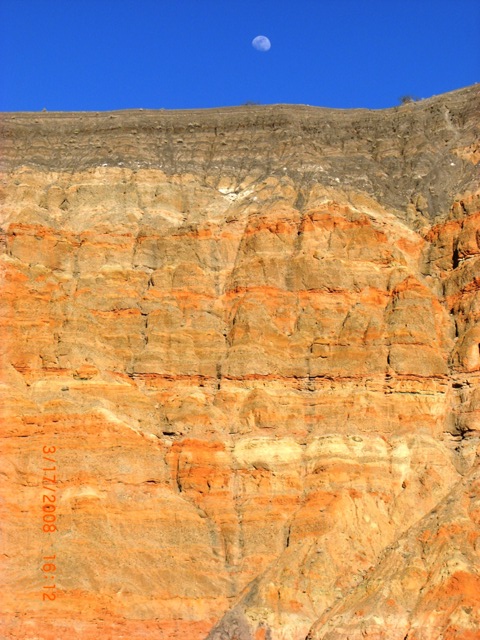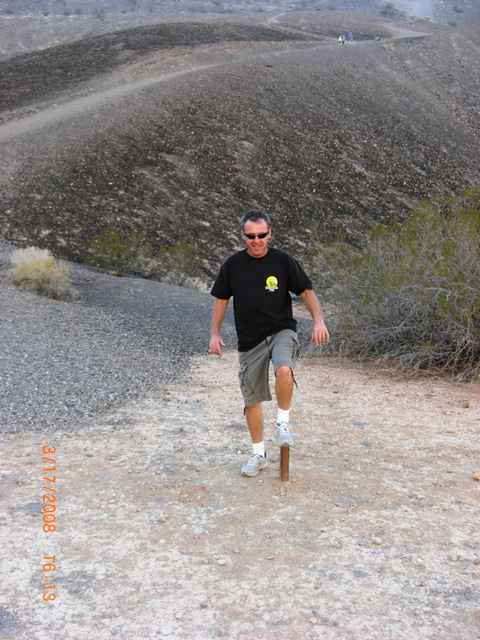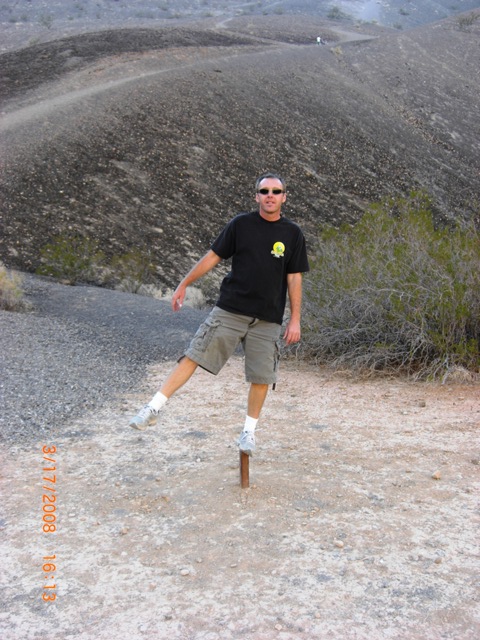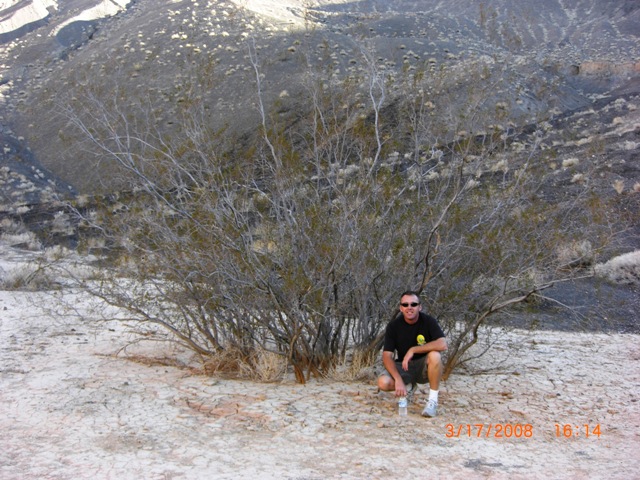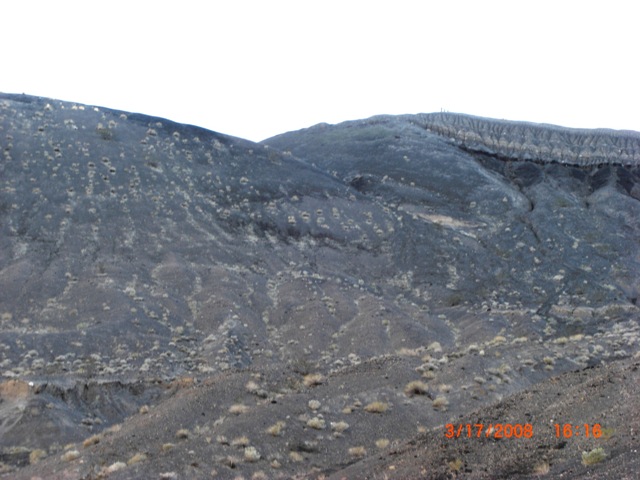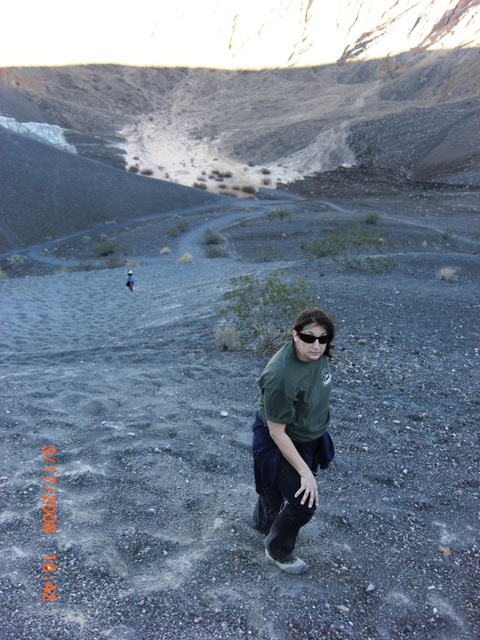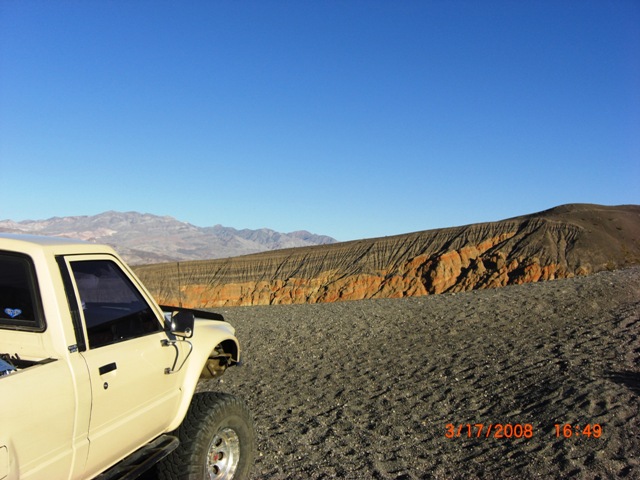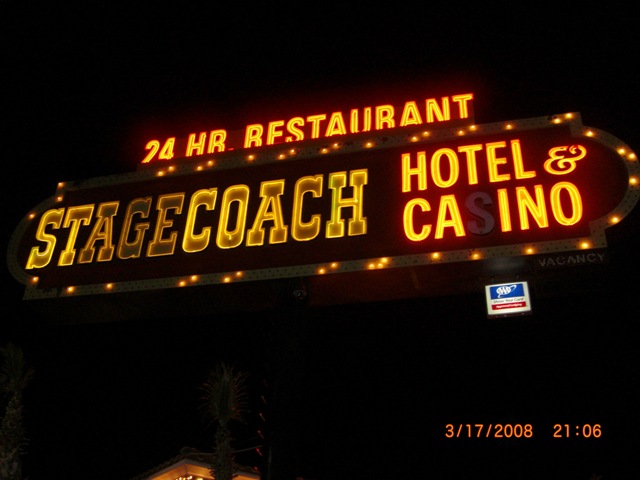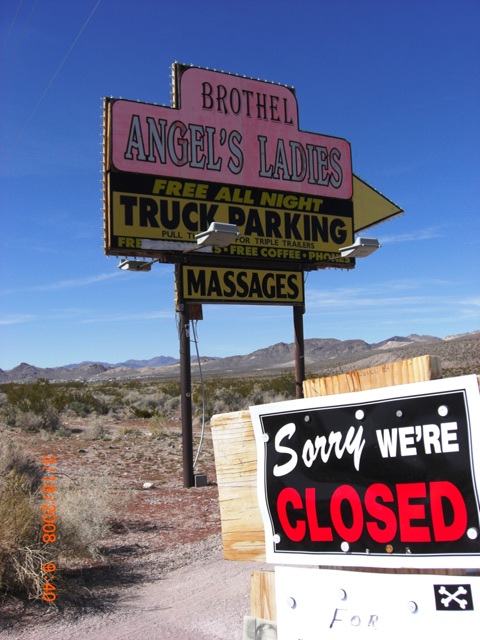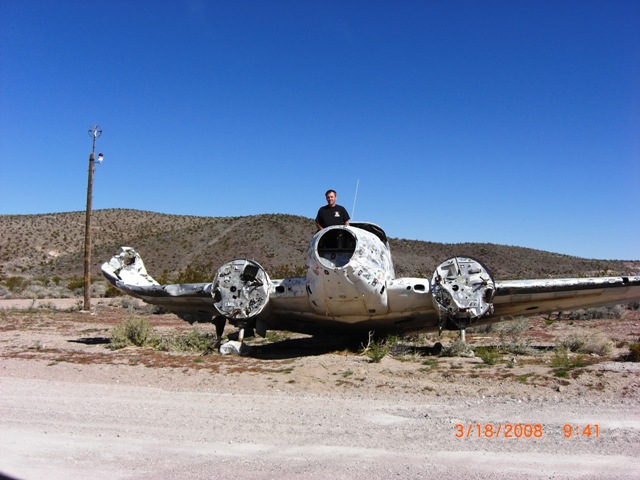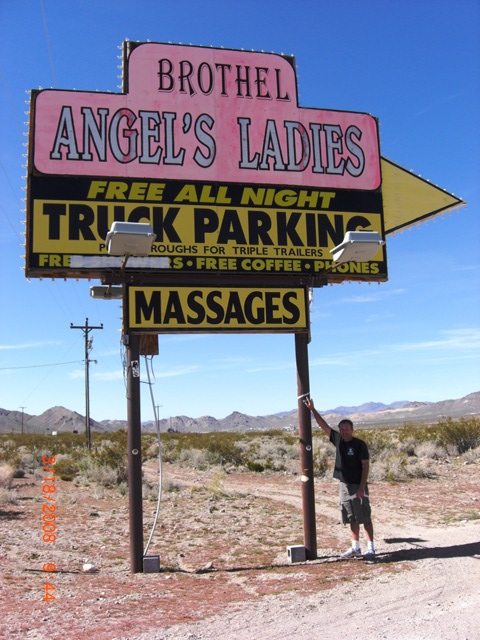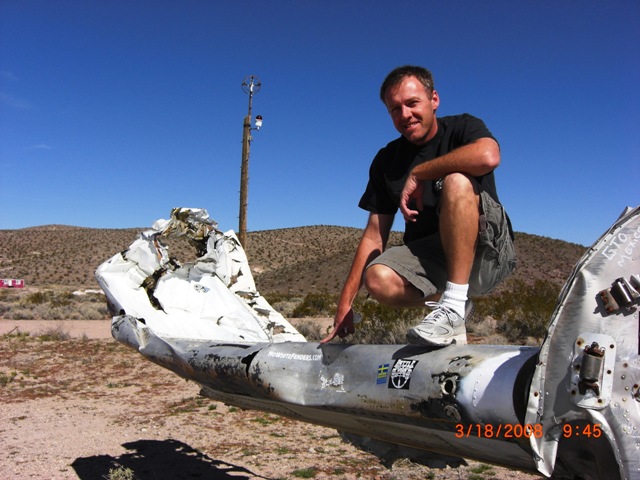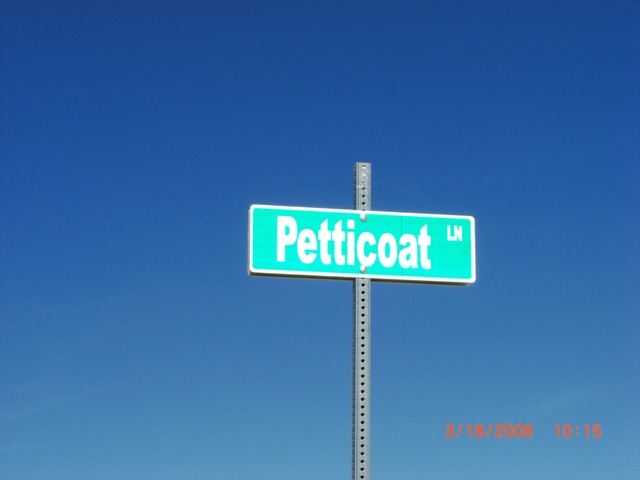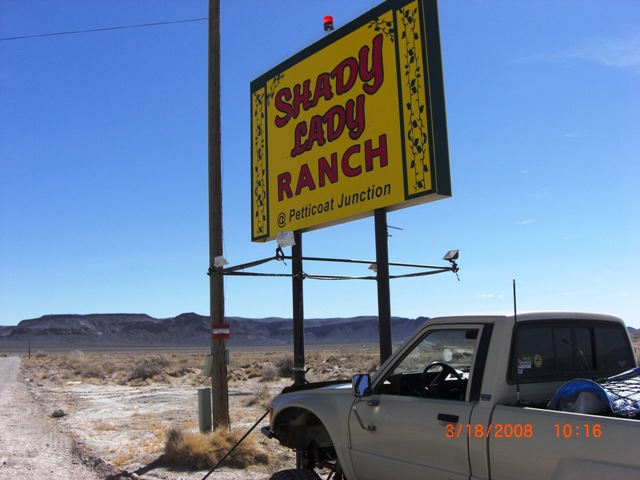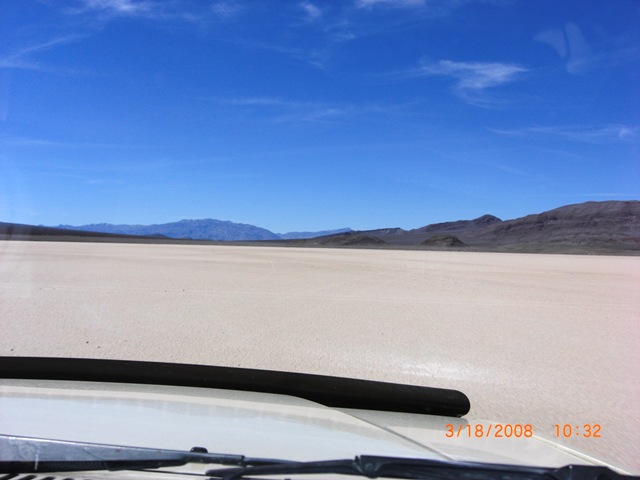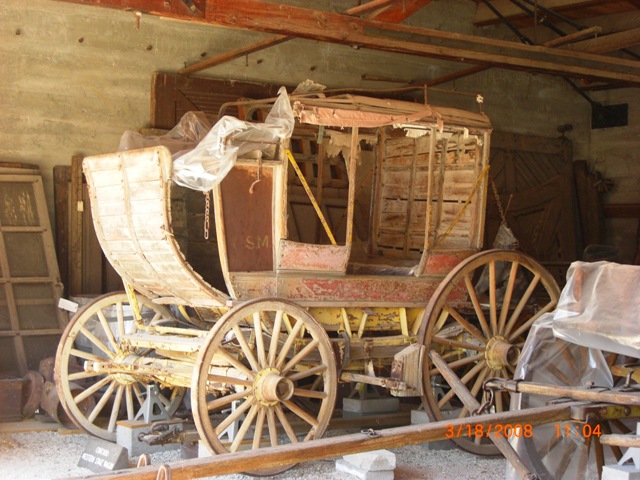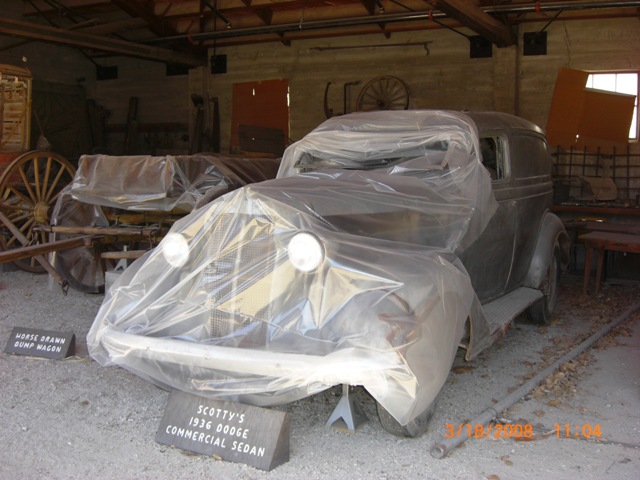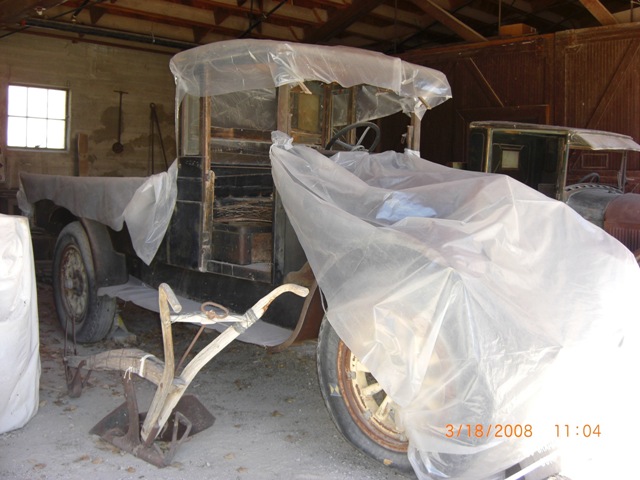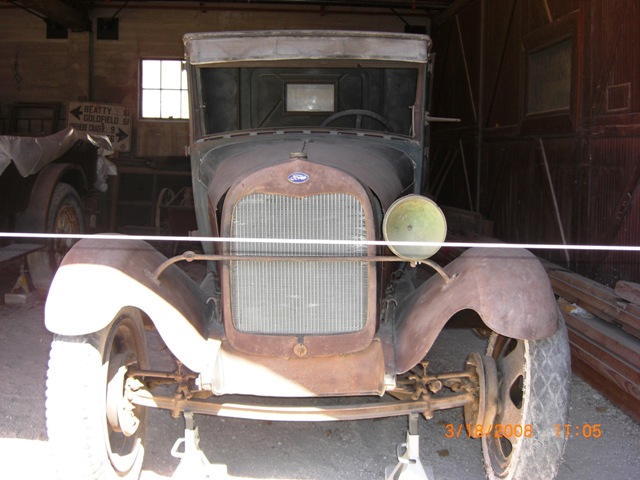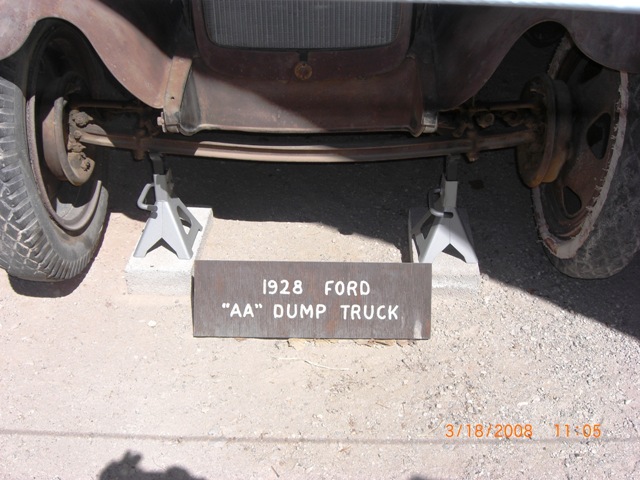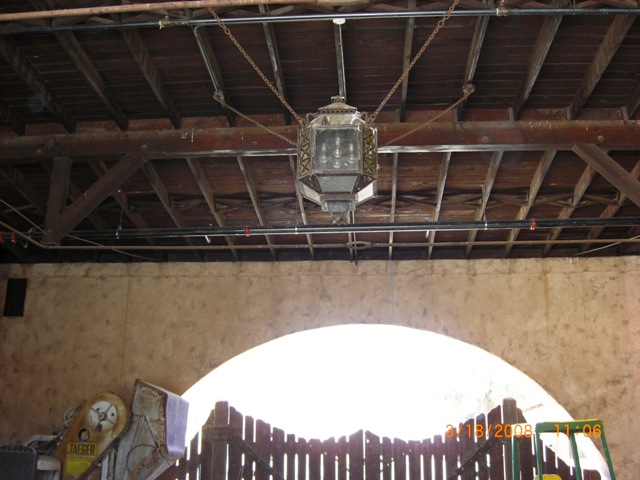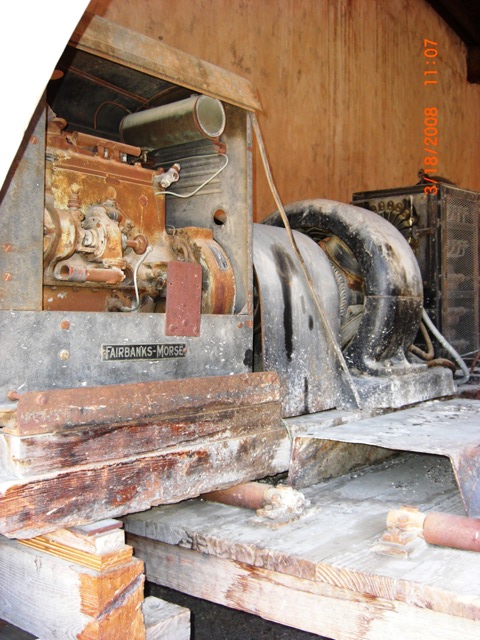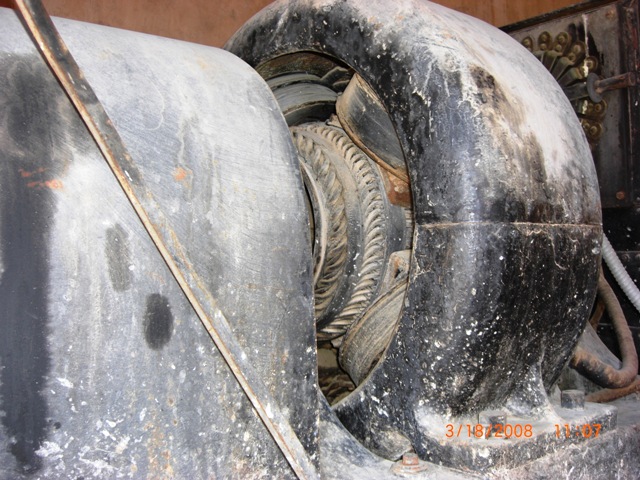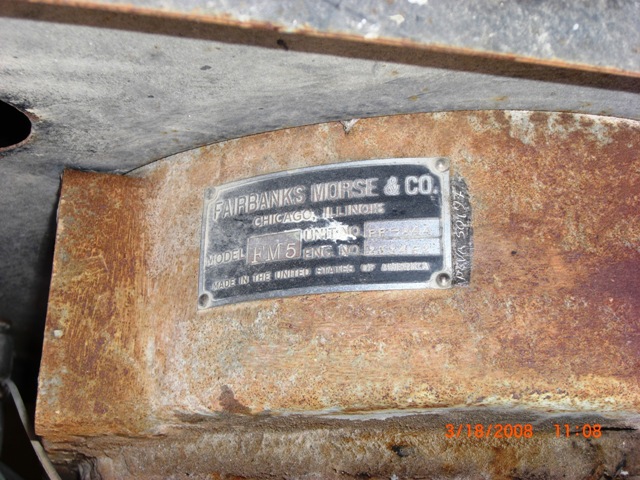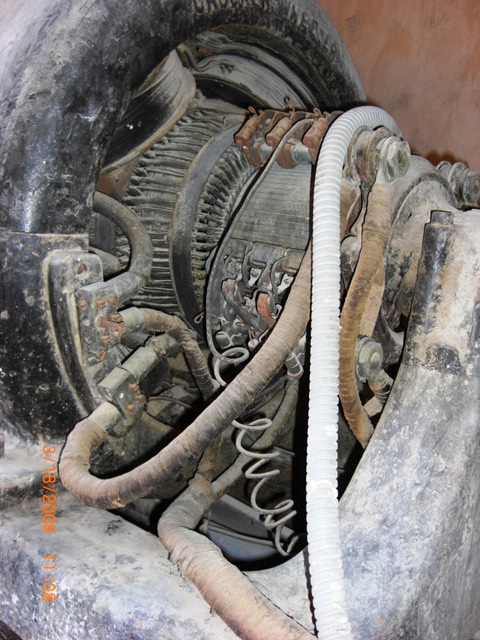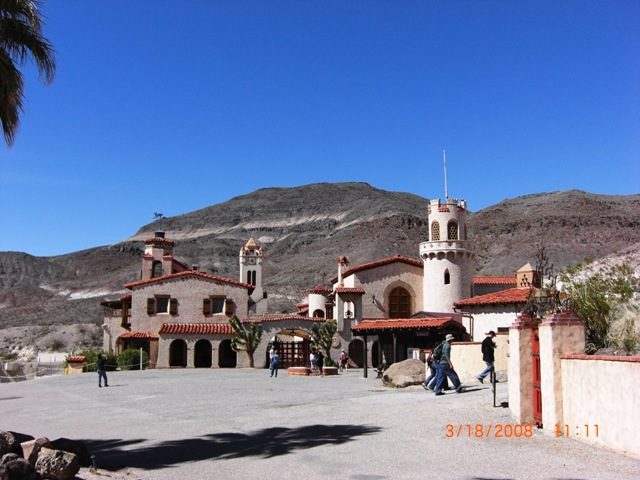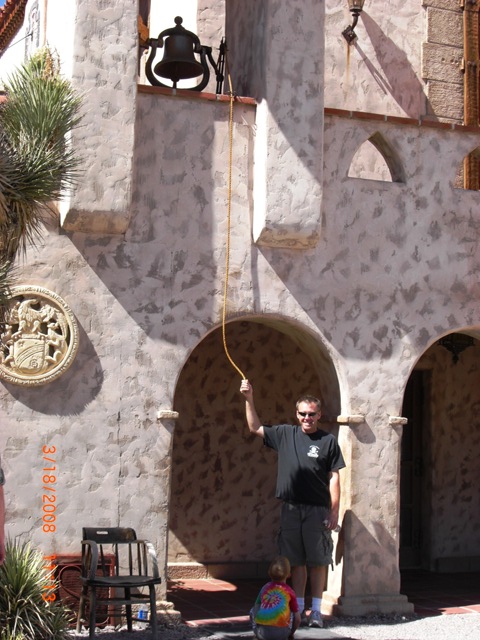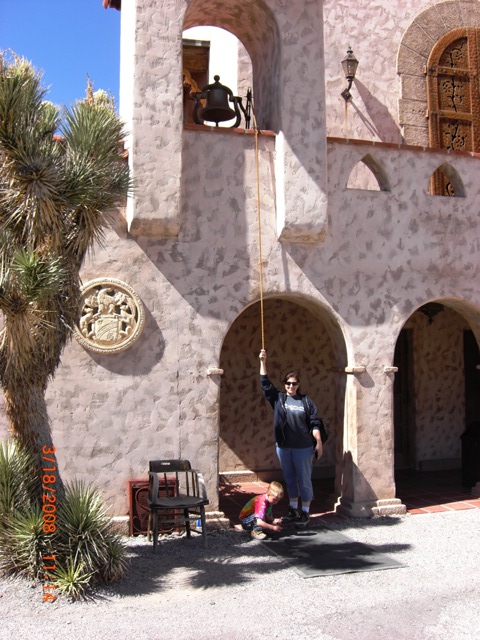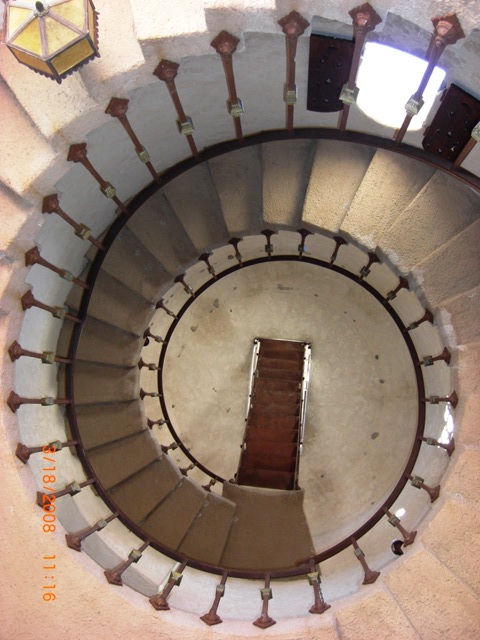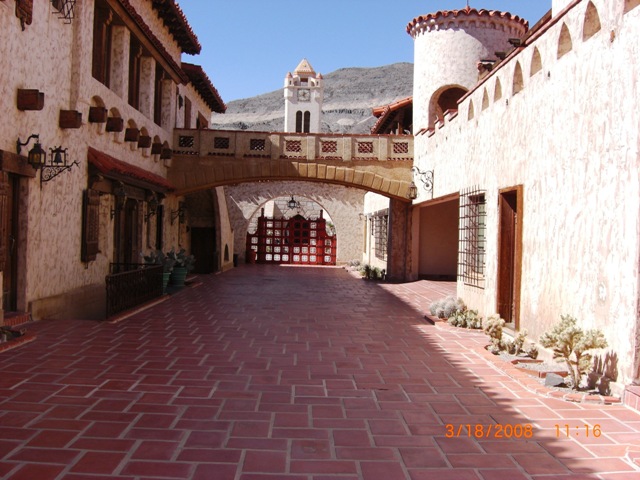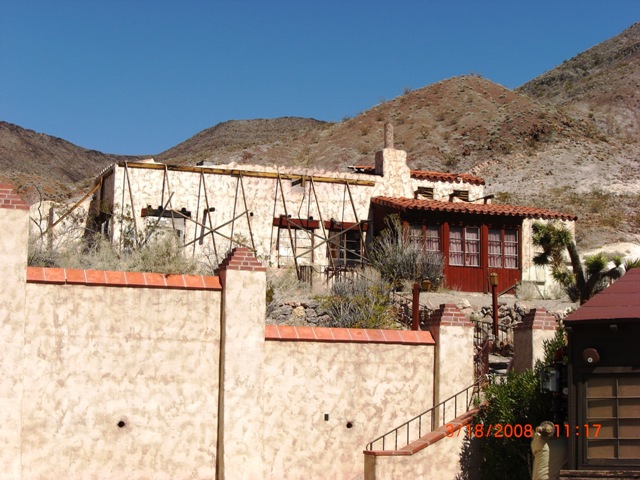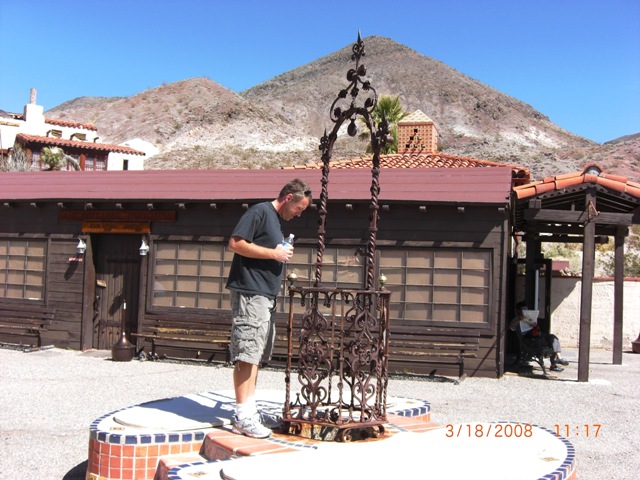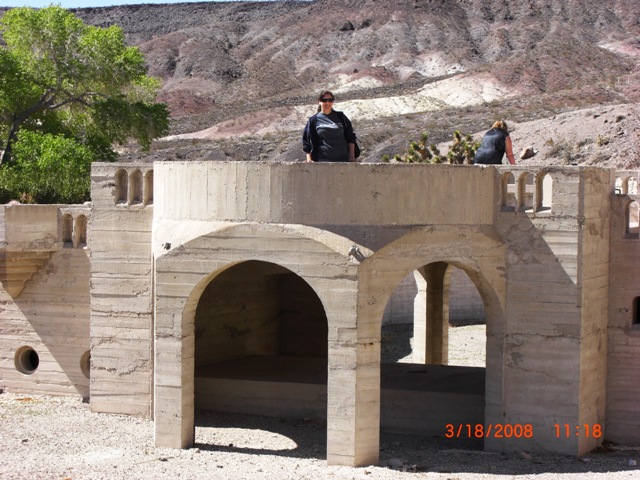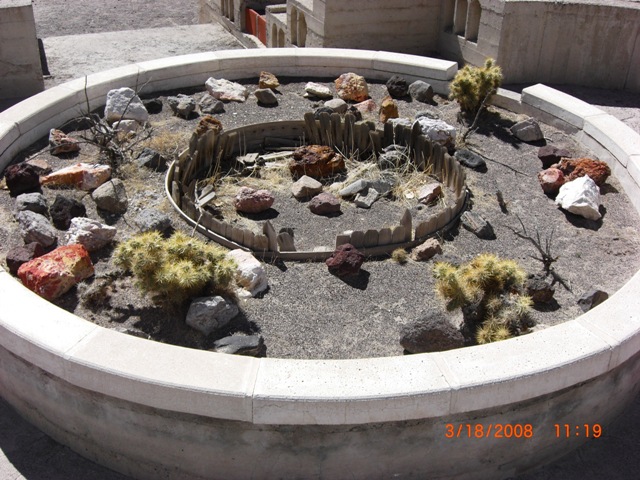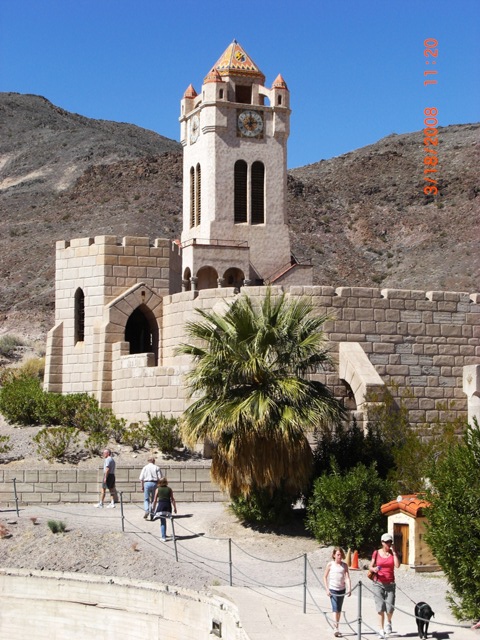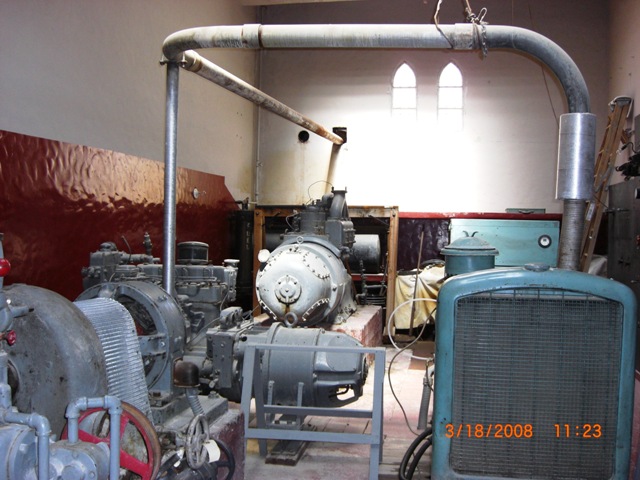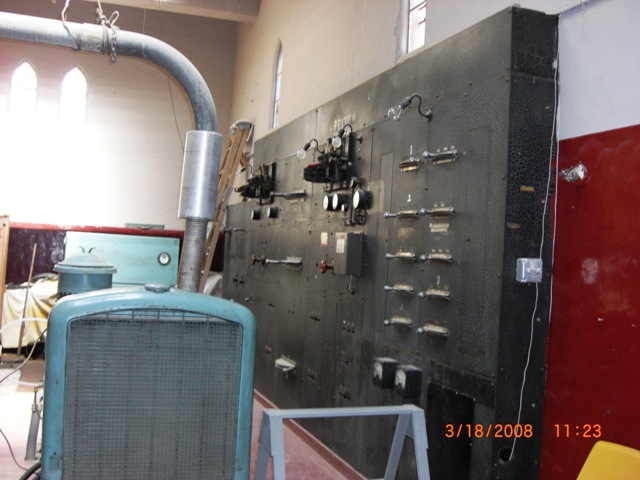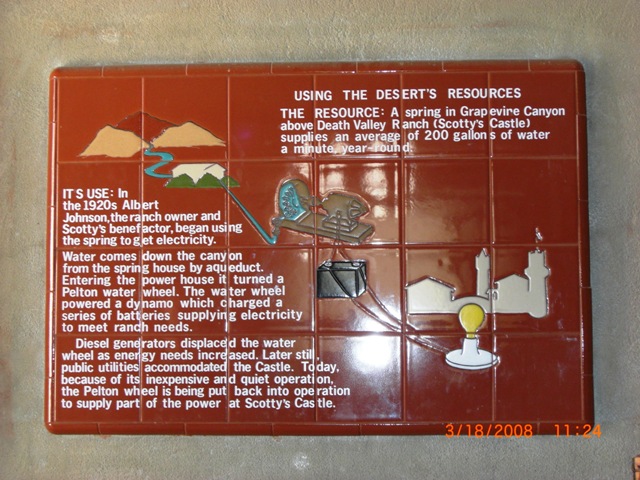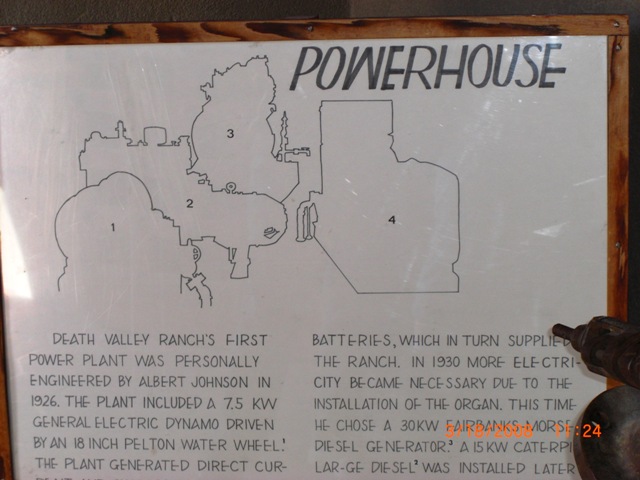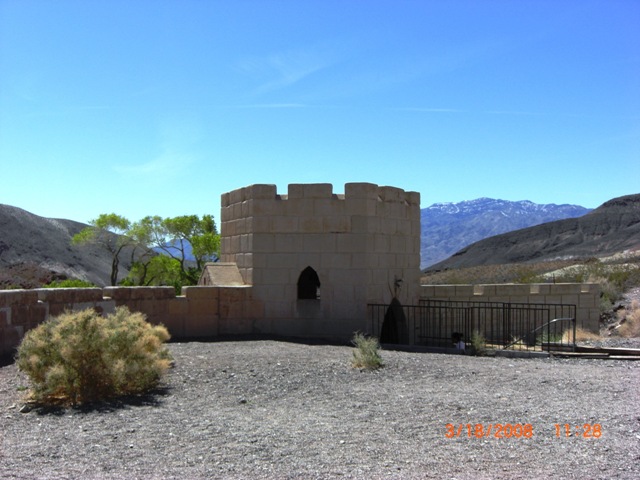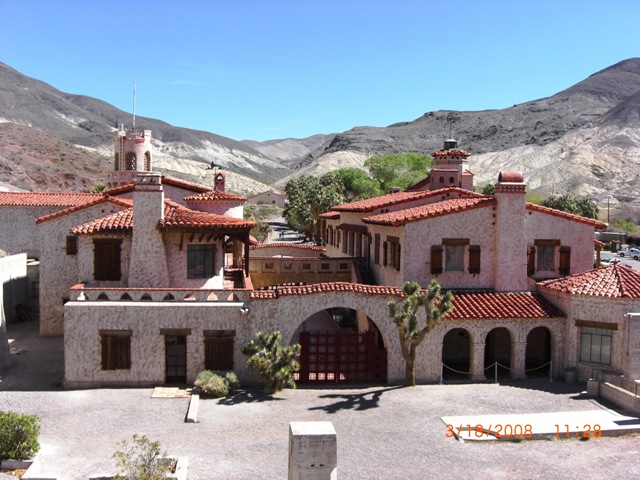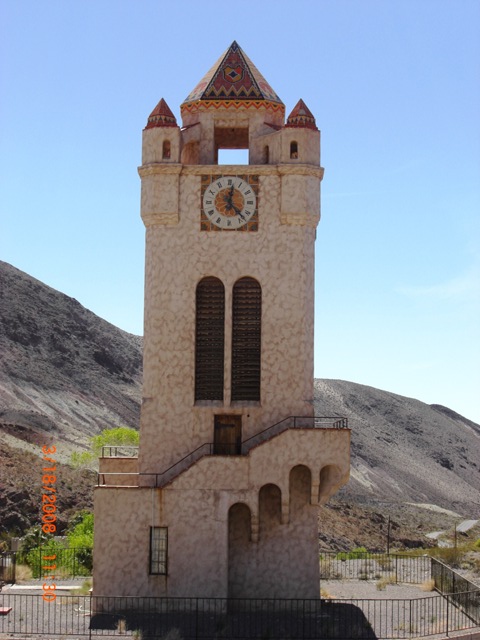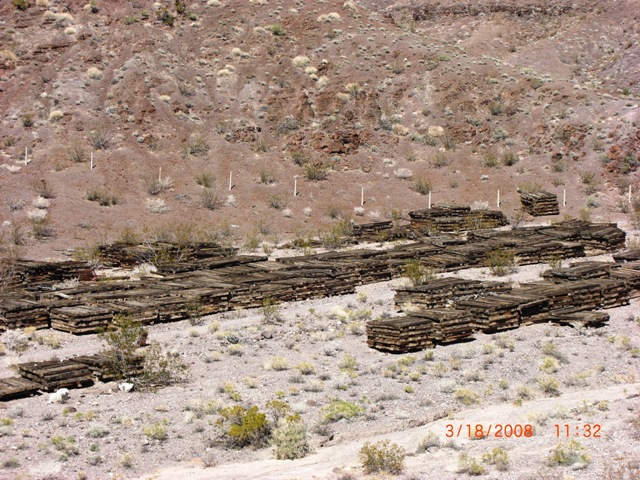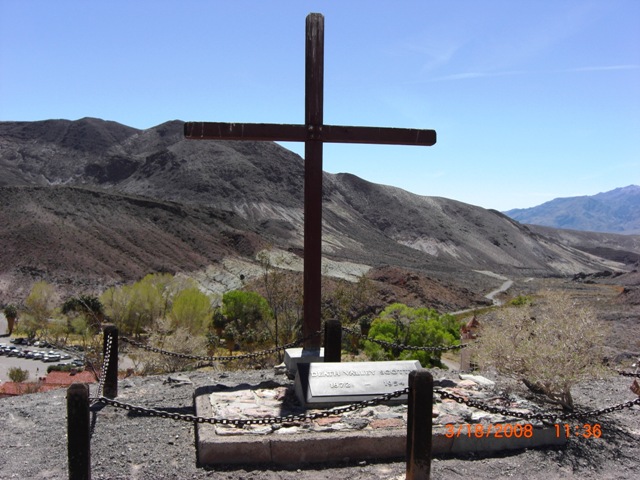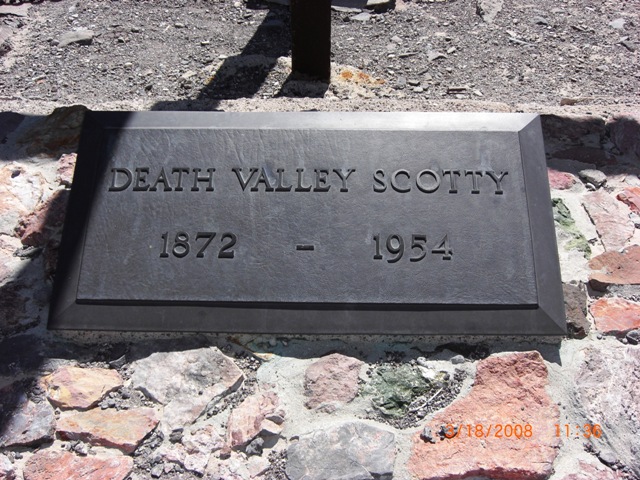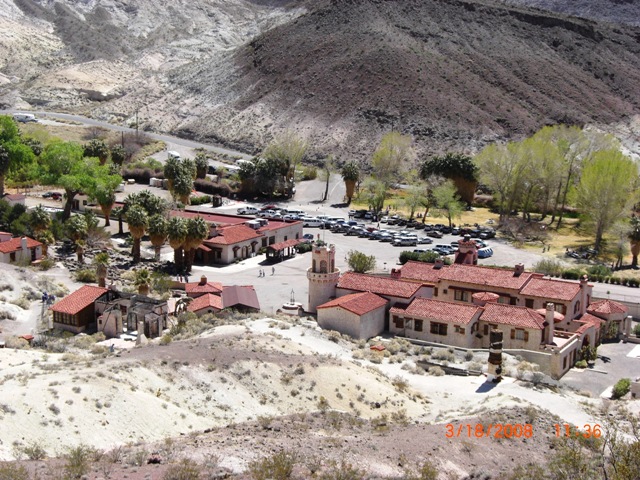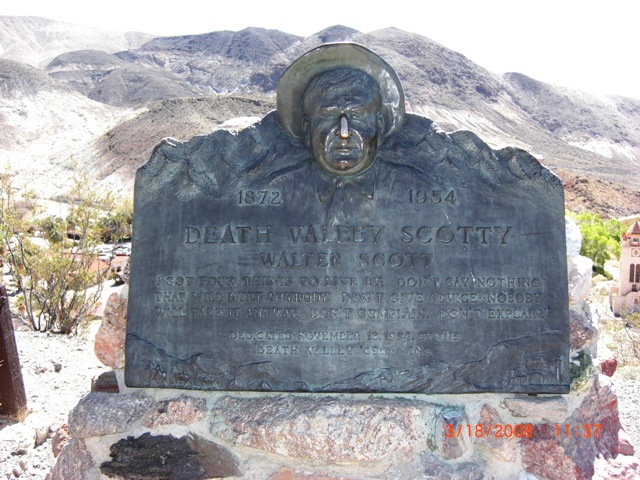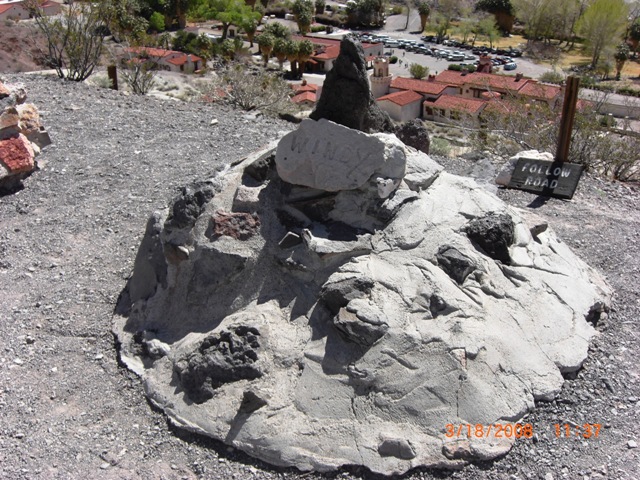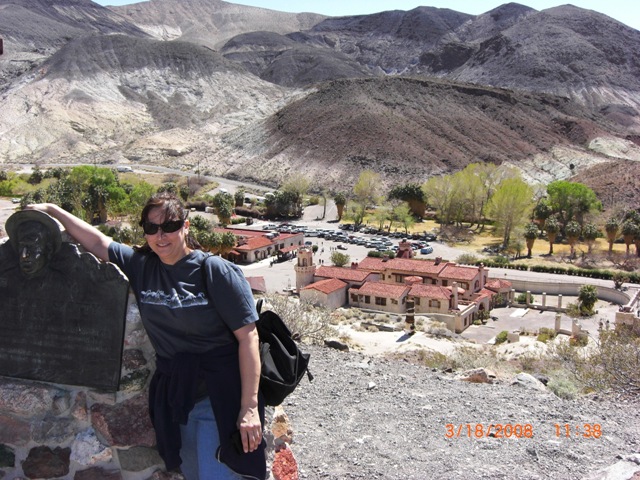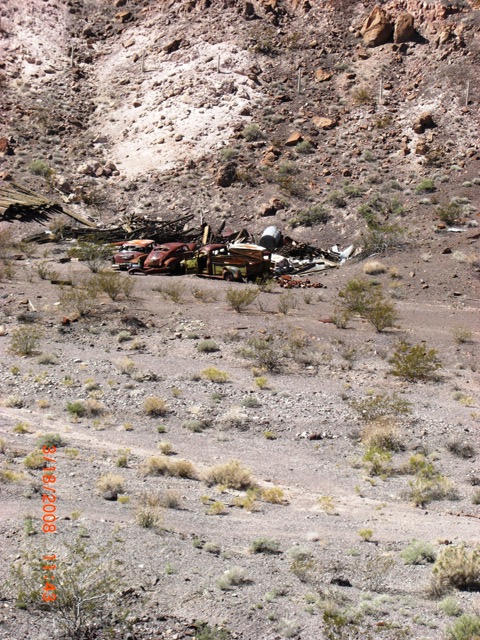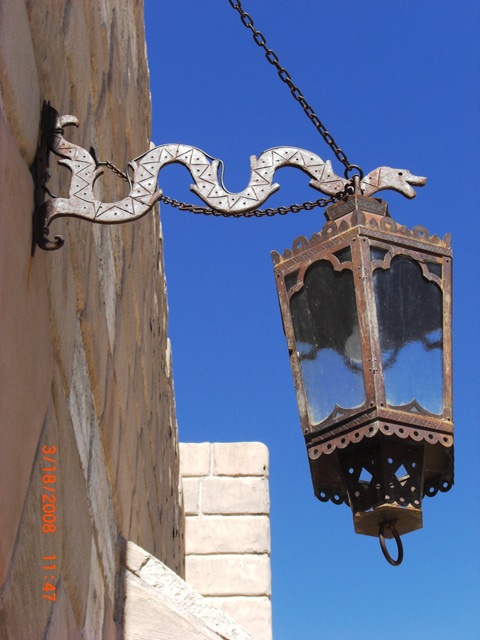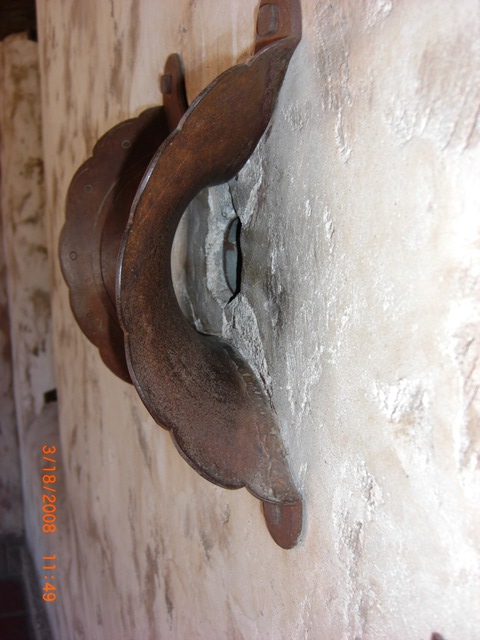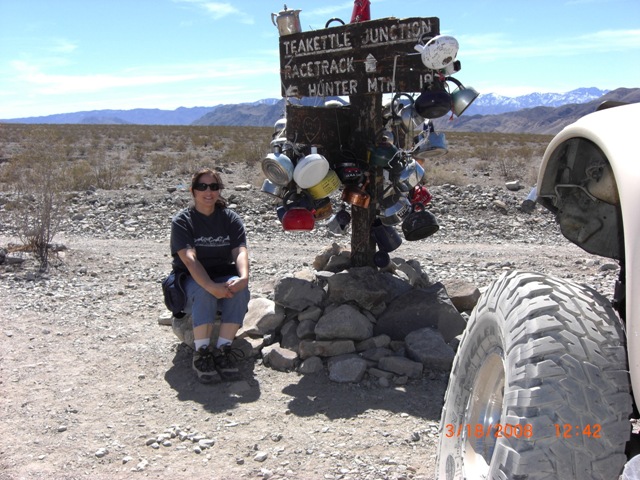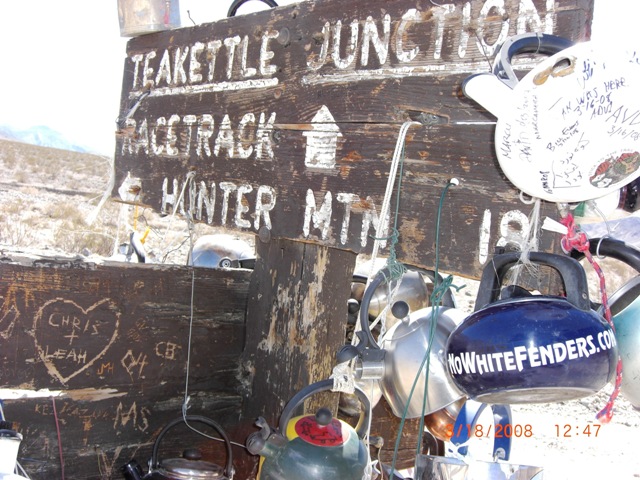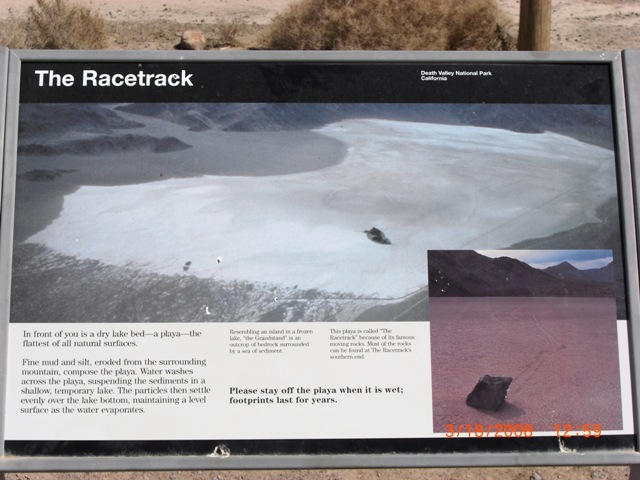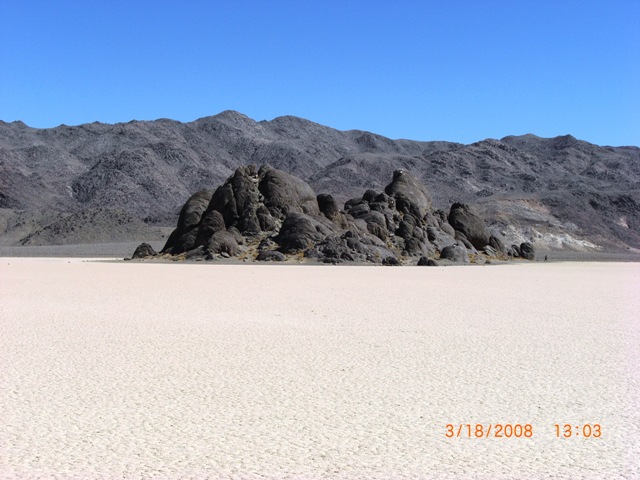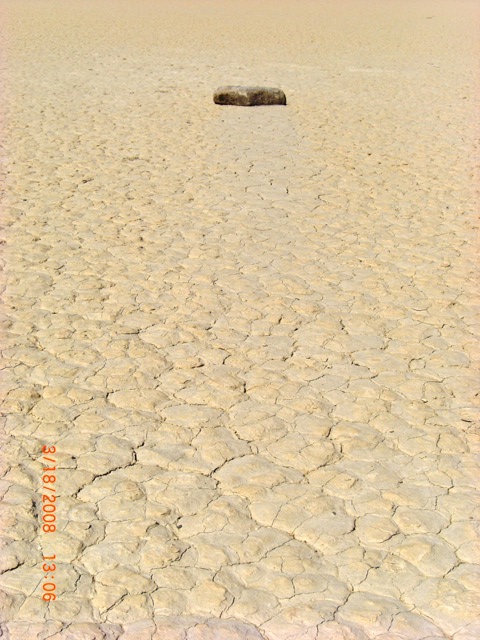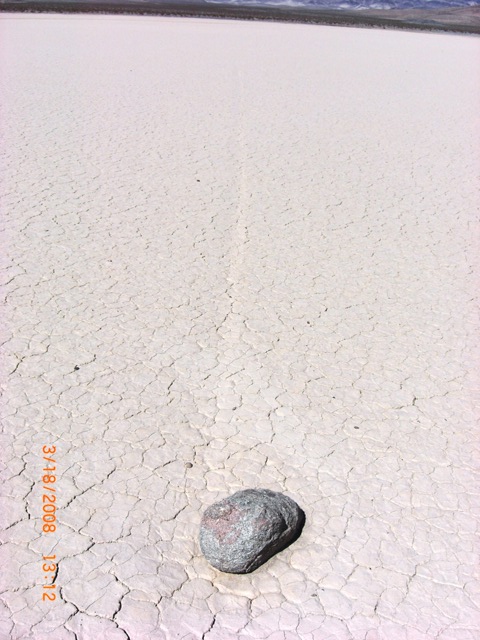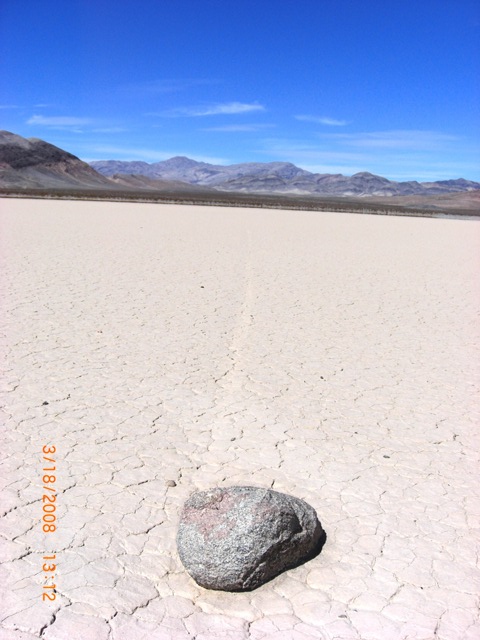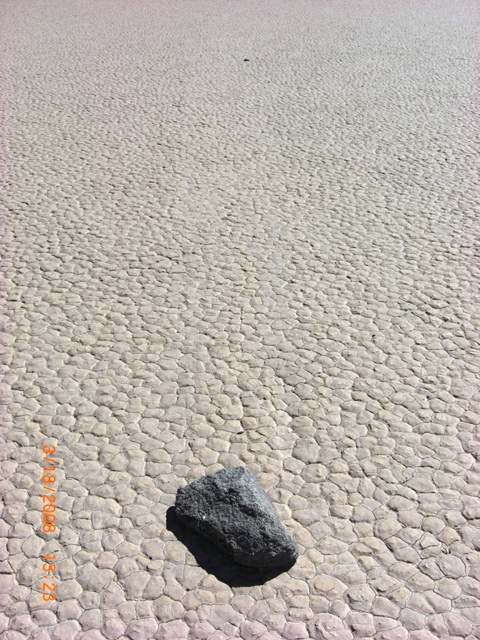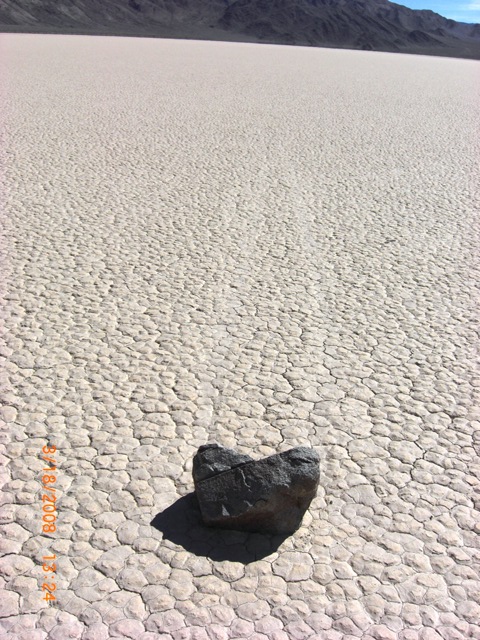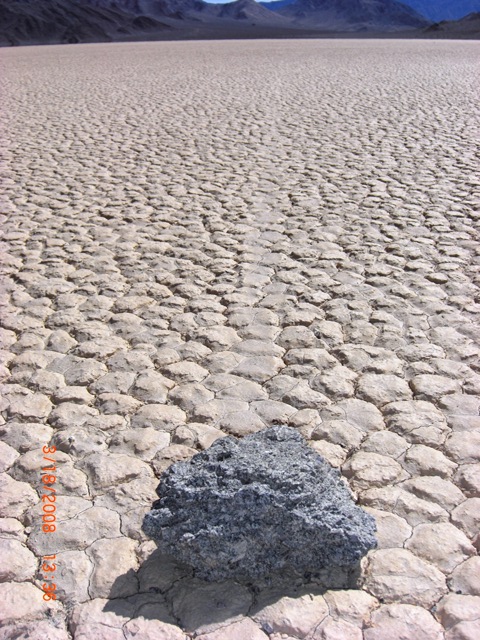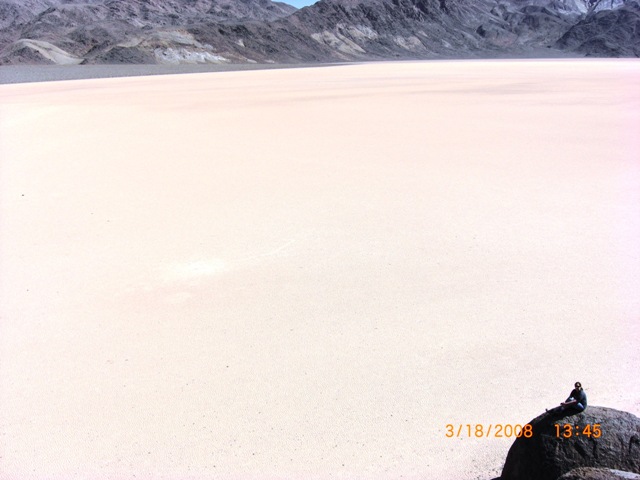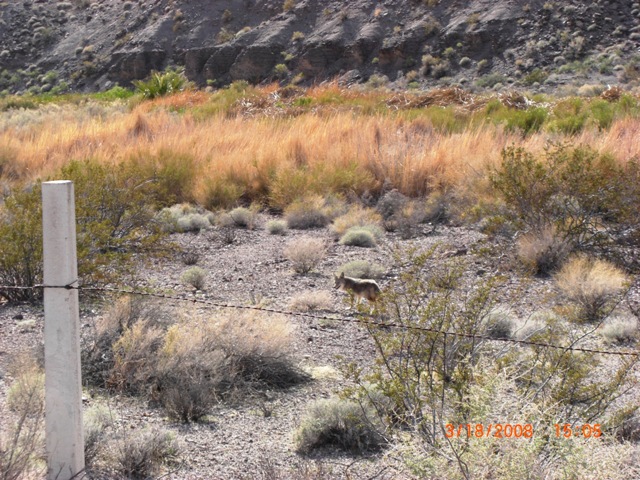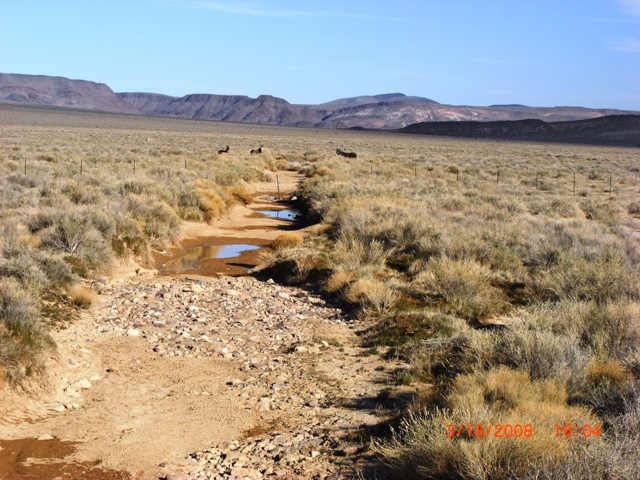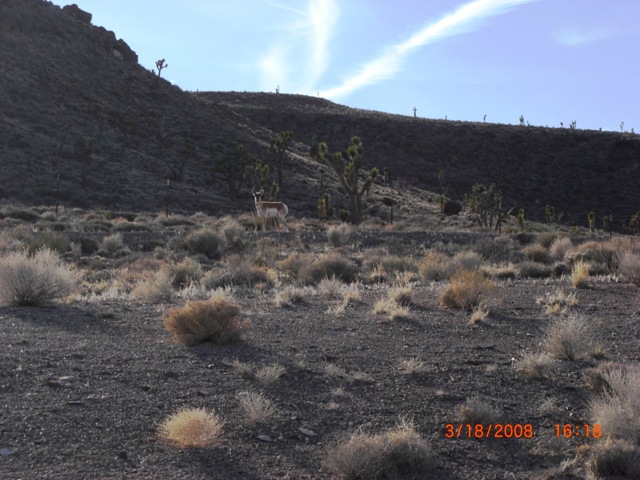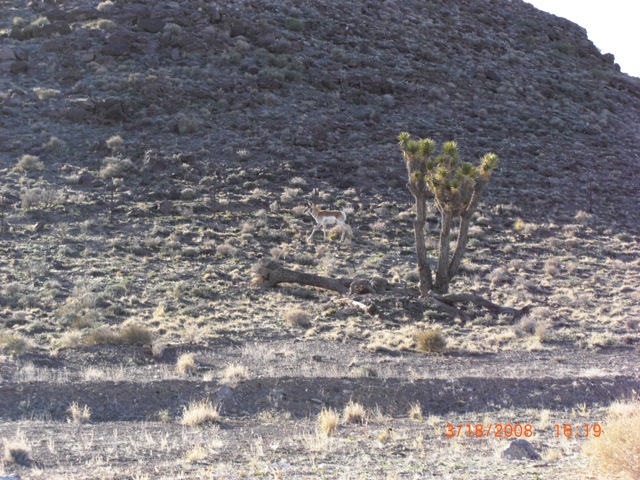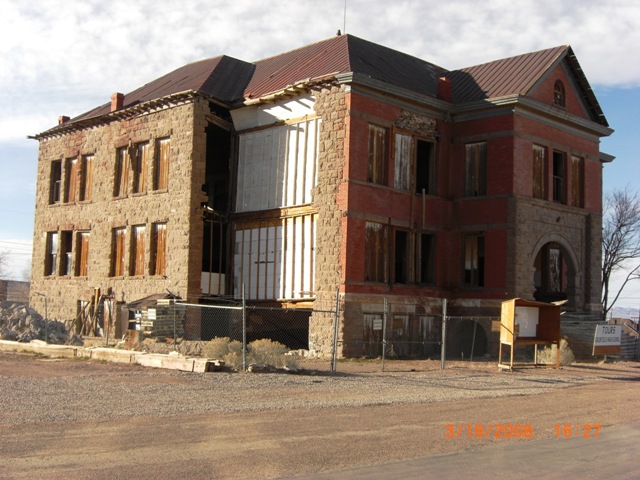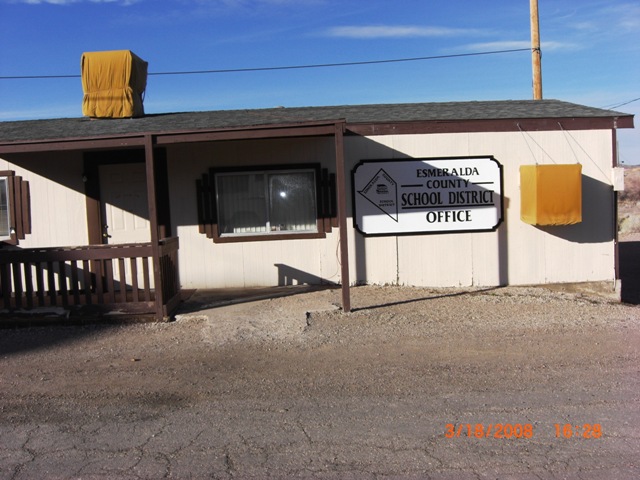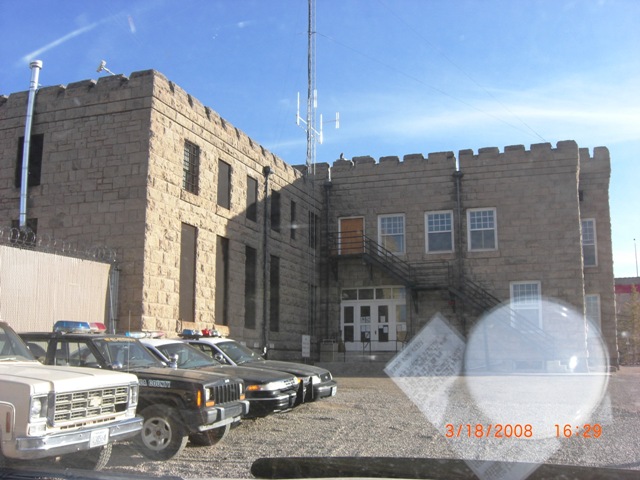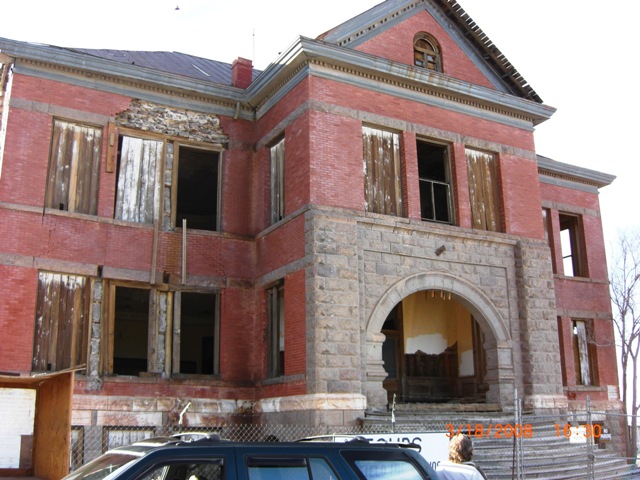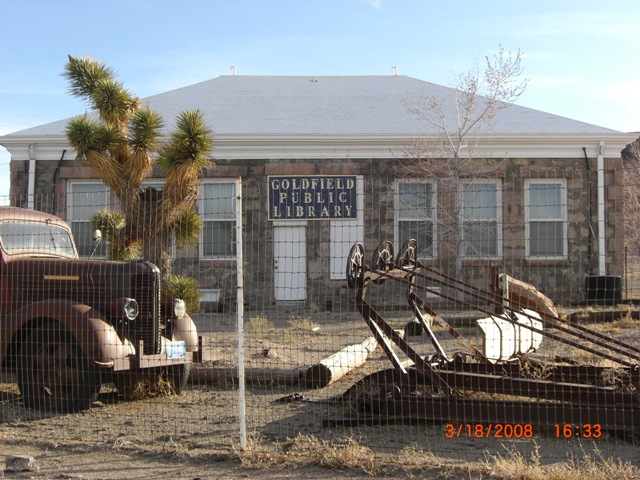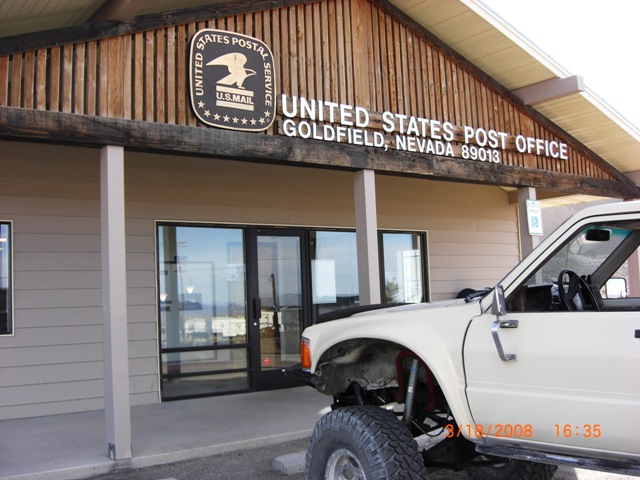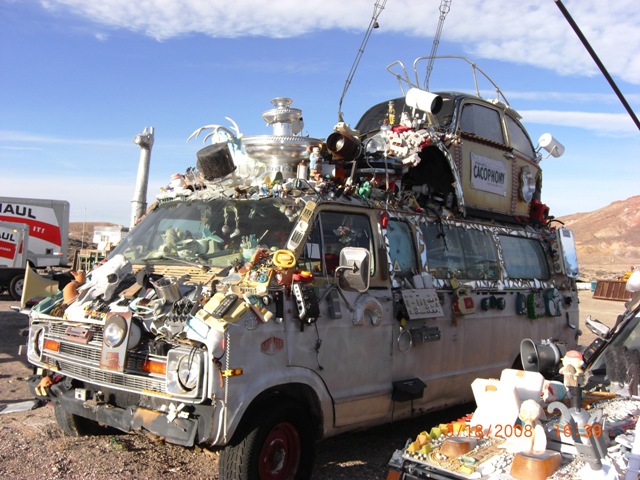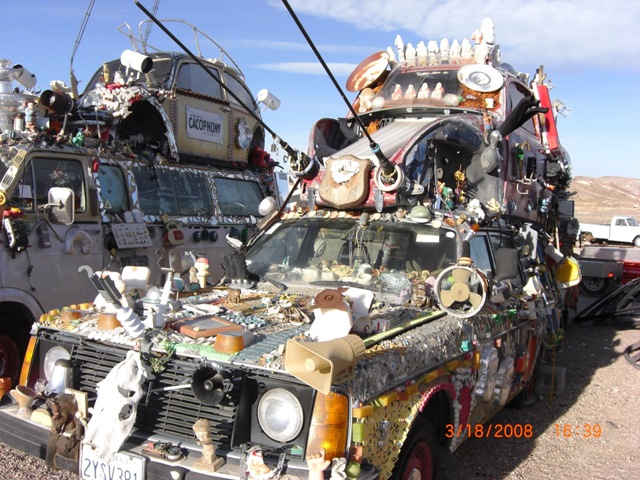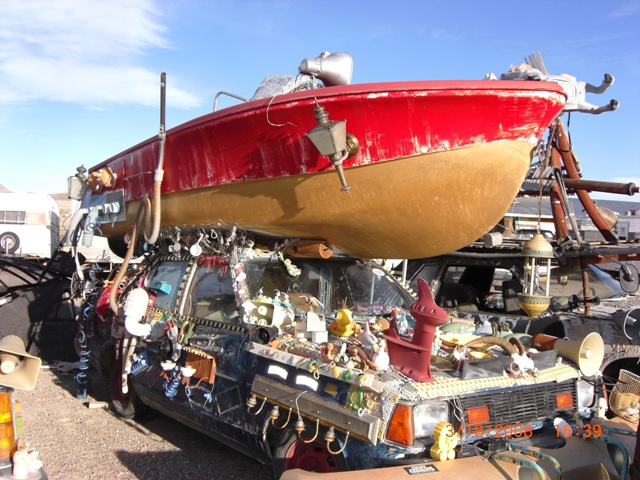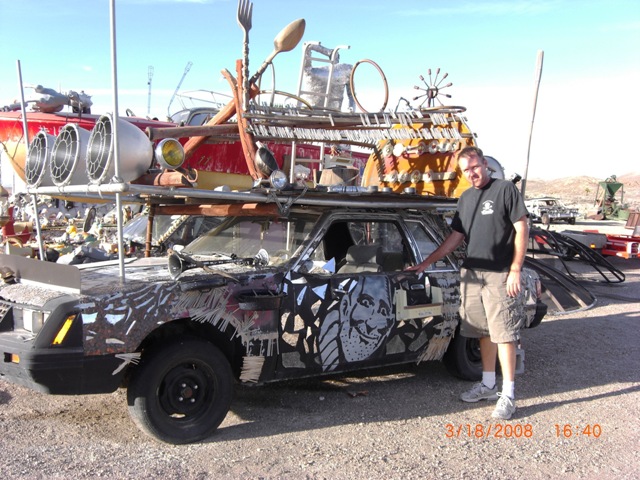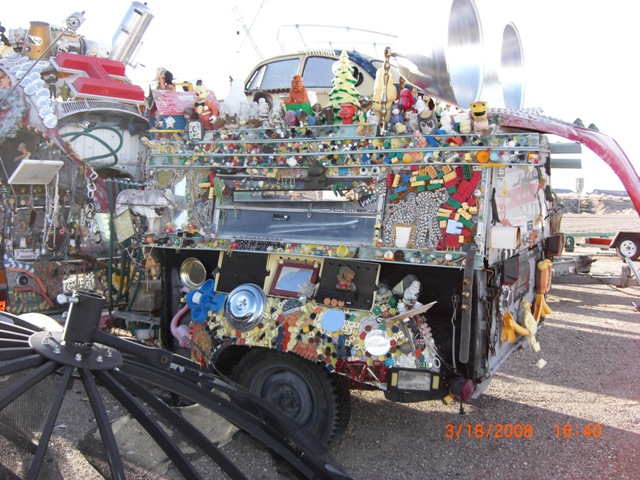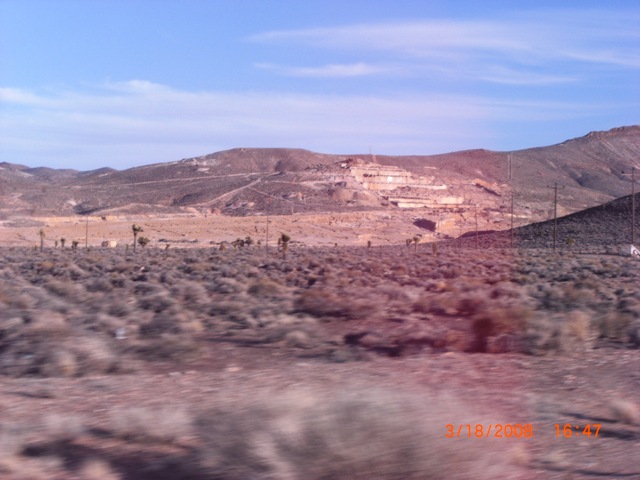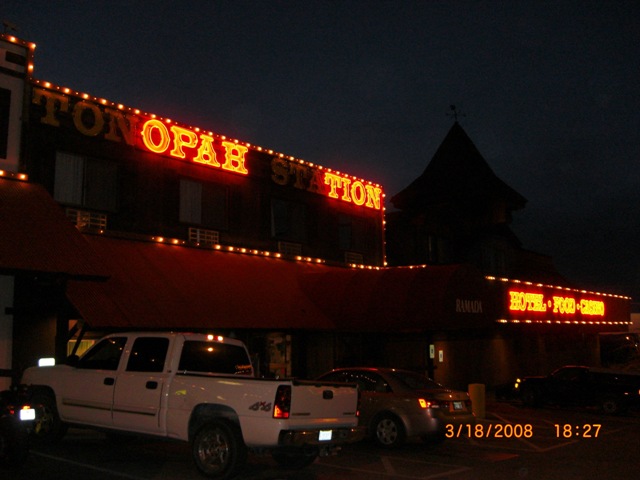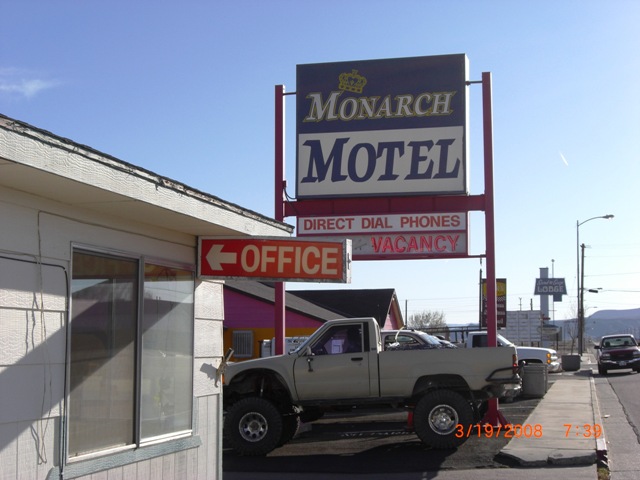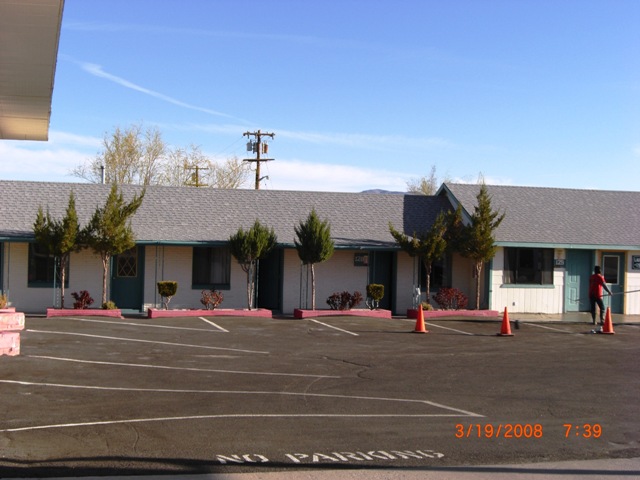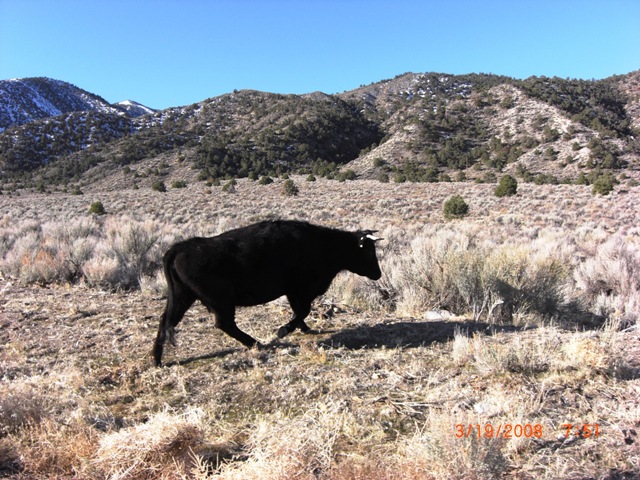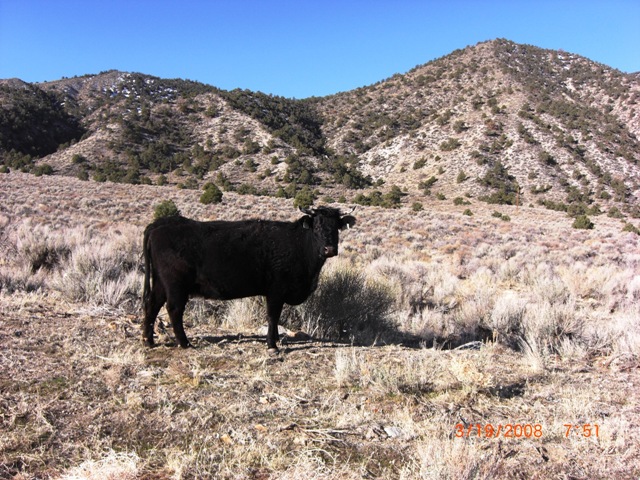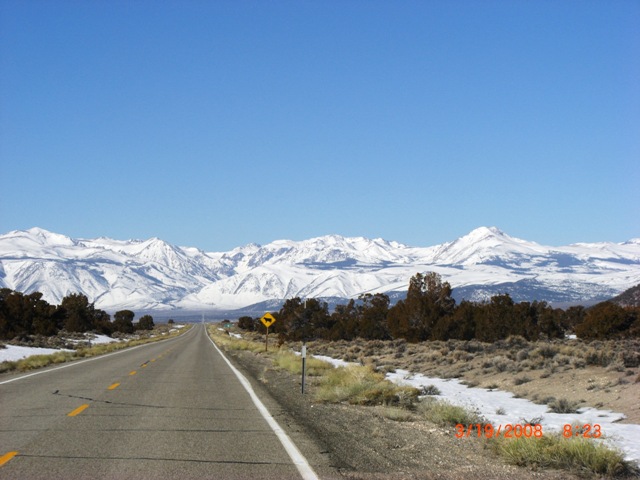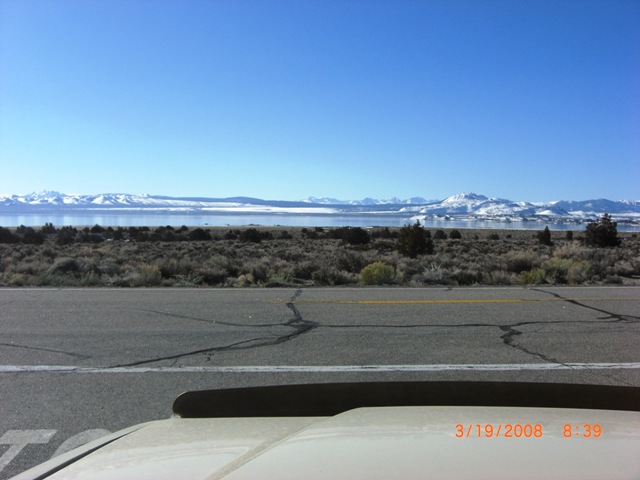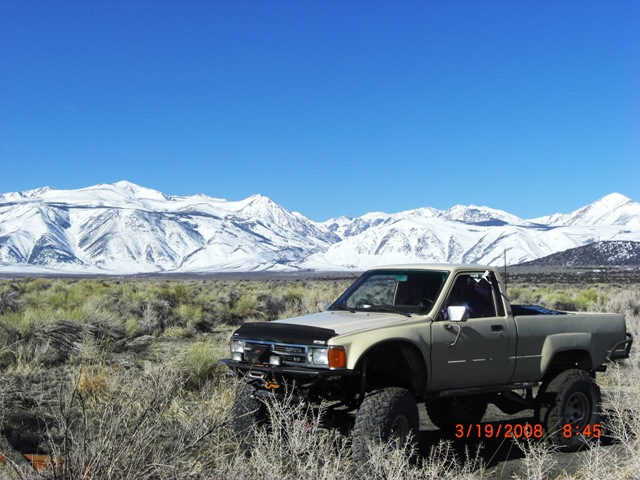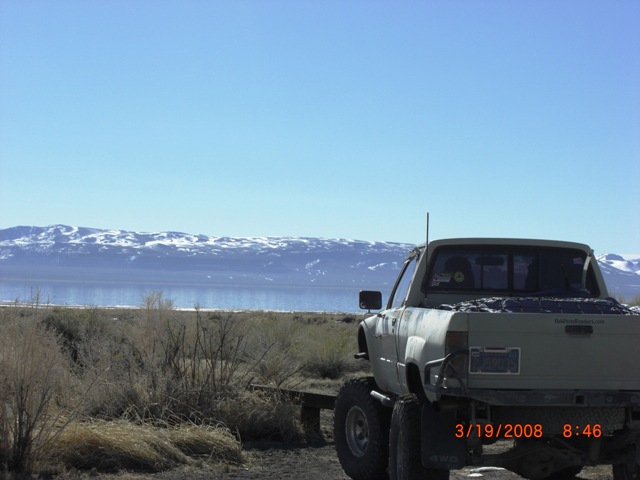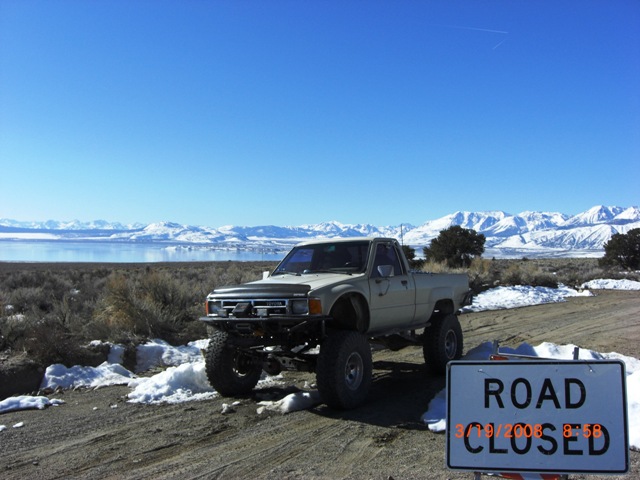 Road sign facing other direction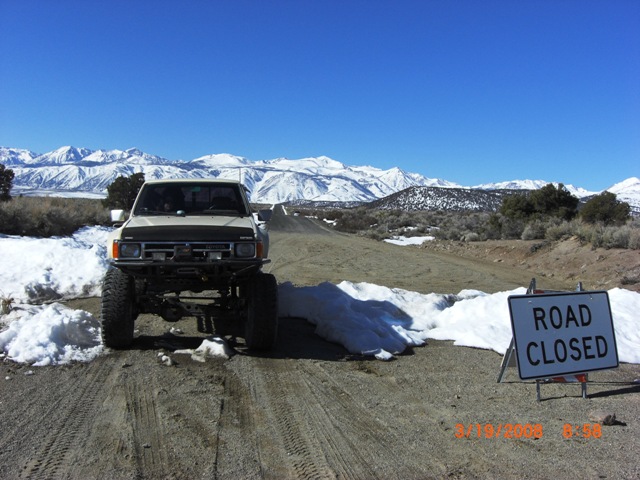 Back road to Bodie Ghost town.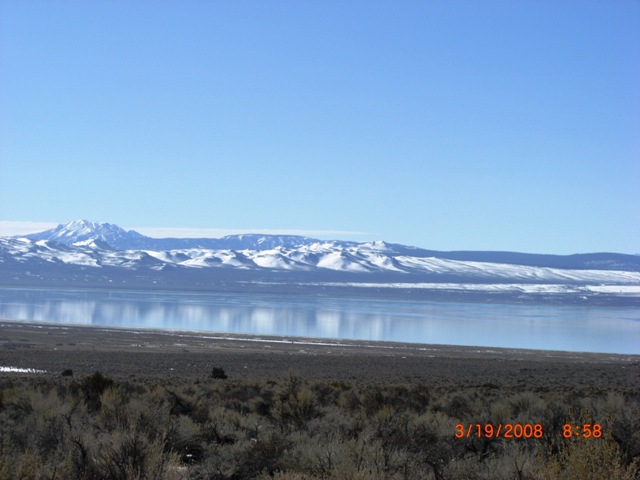 Mono Lake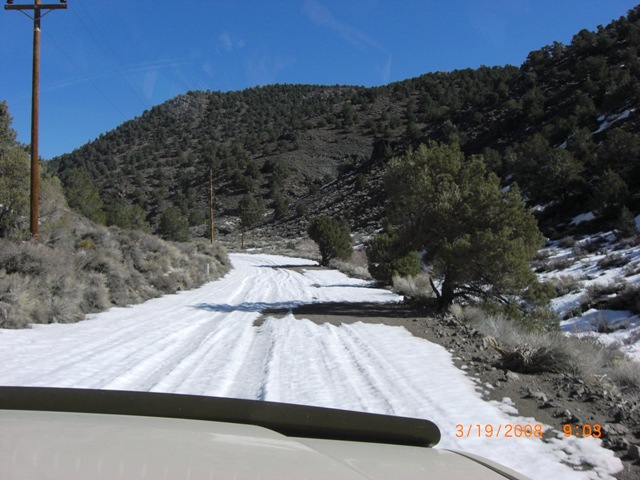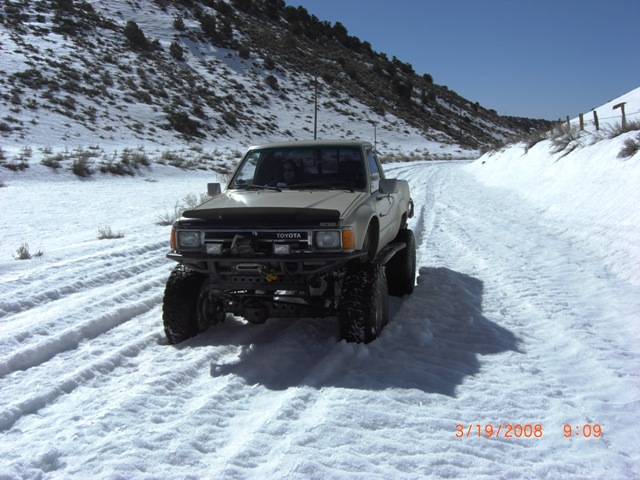 I stopped as soon as we lost forward motion.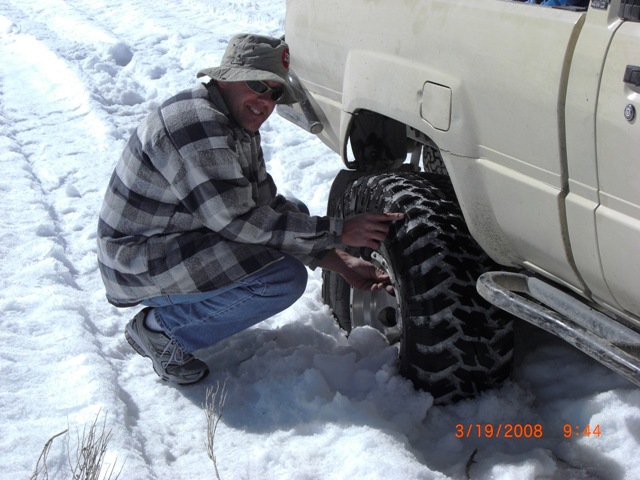 I aired down right away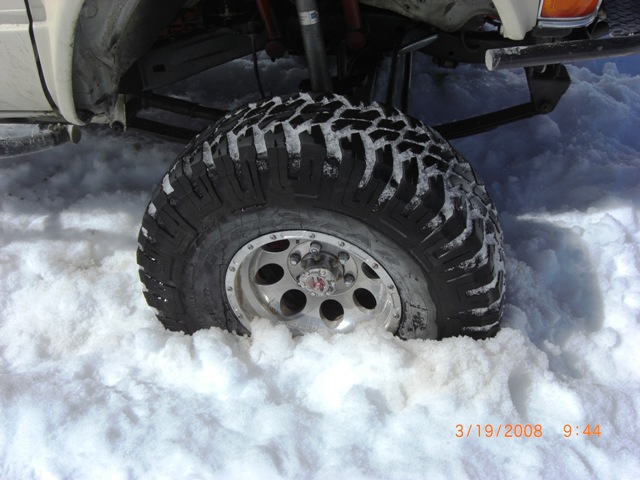 The truck wouldn't budge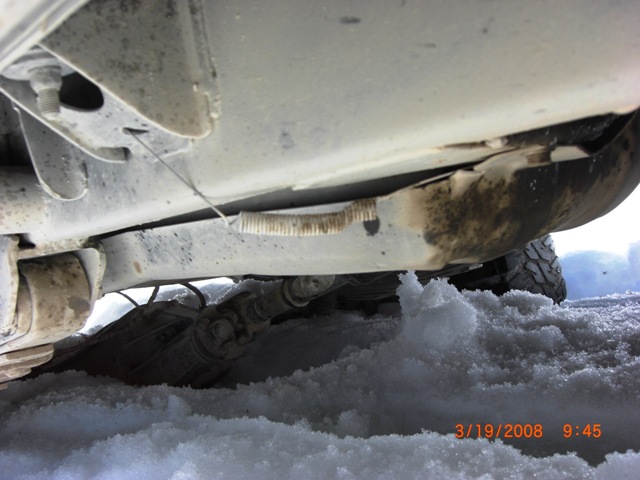 Axles got deeper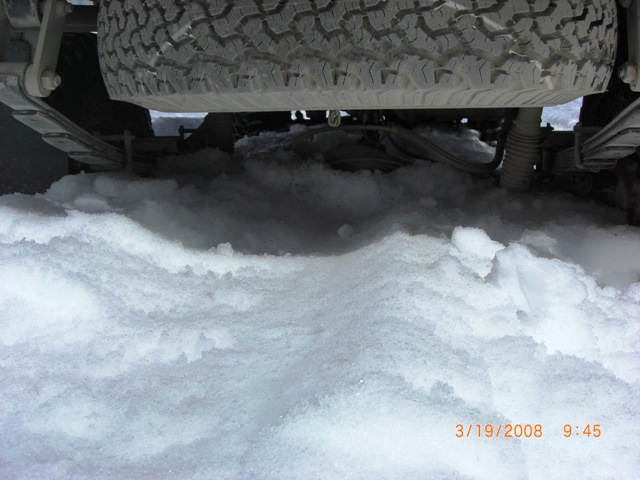 And deeper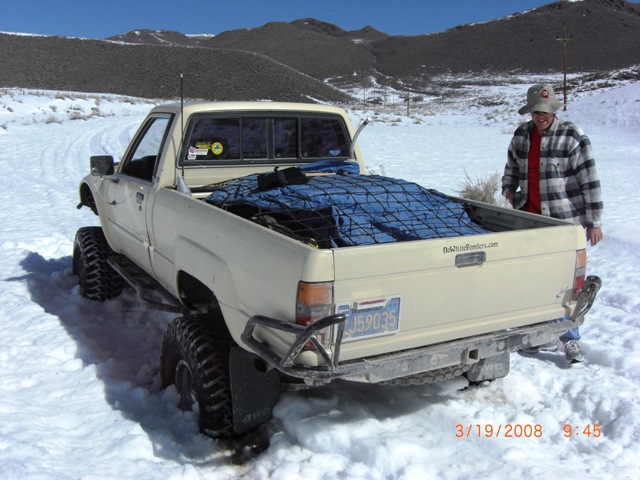 Decided to empty the truck for less weight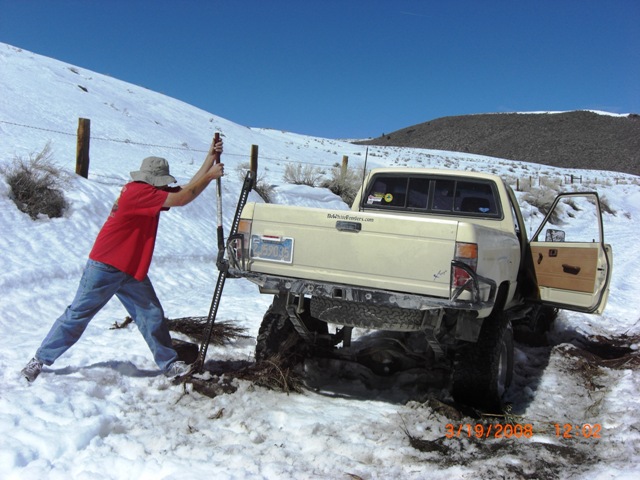 And start hilifting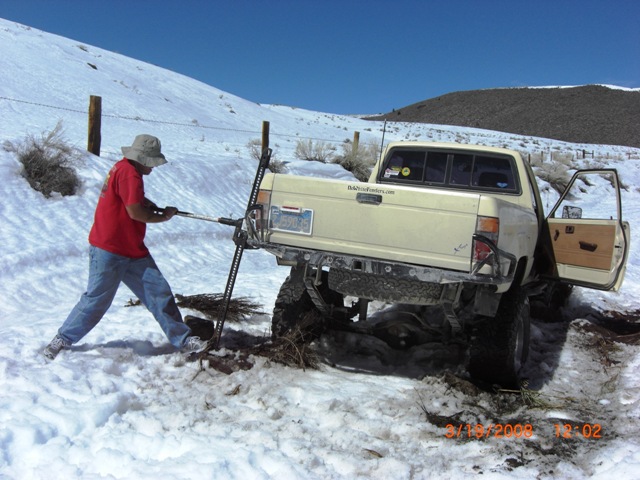 3 hours of gathering rocks and brush and we make it out.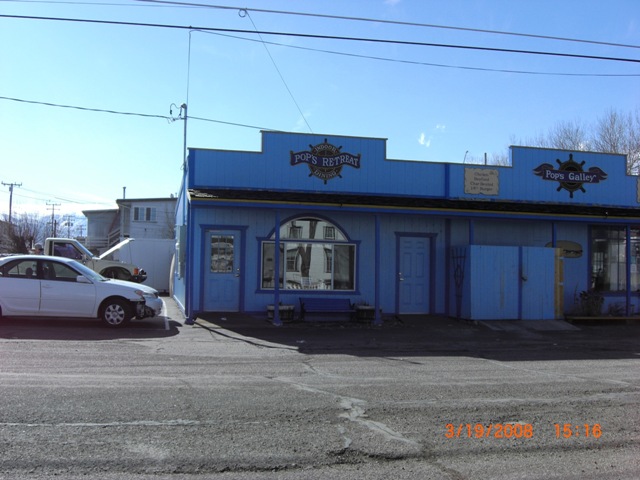 Being quite hungry after being stuck we stopped at one of only two restaurants open.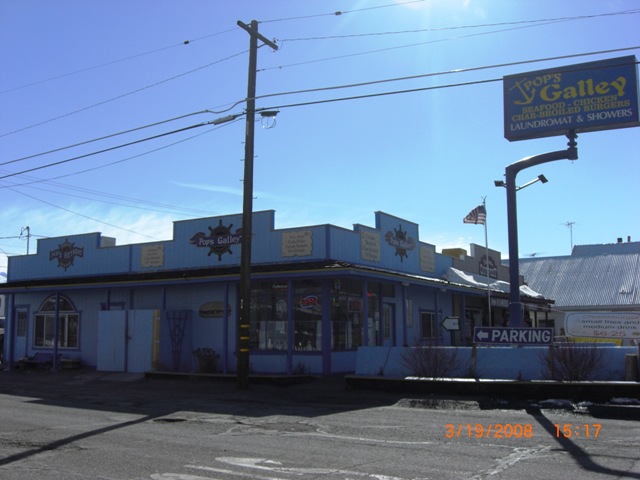 POP's Galley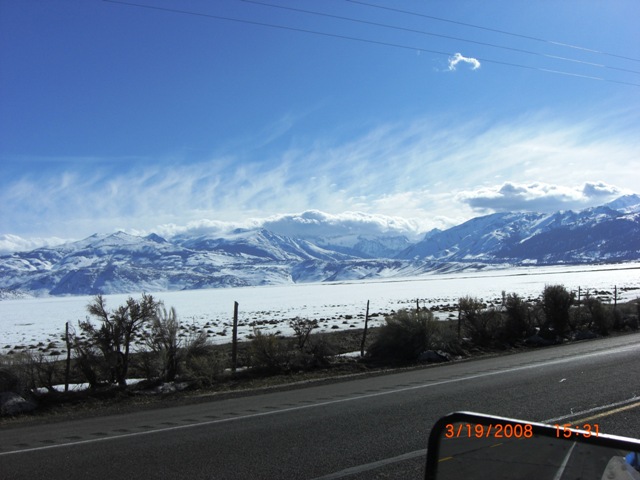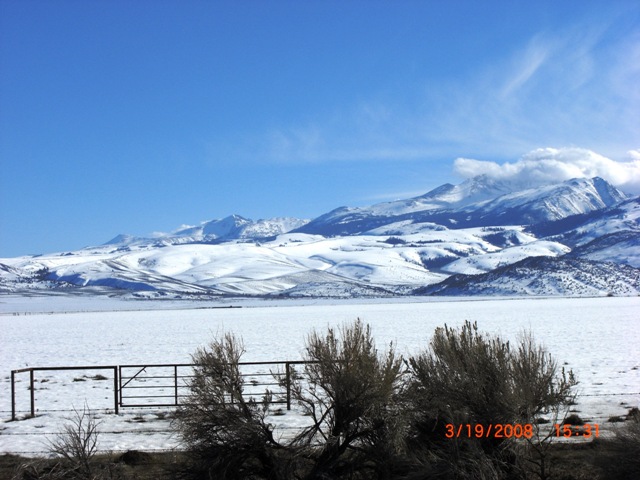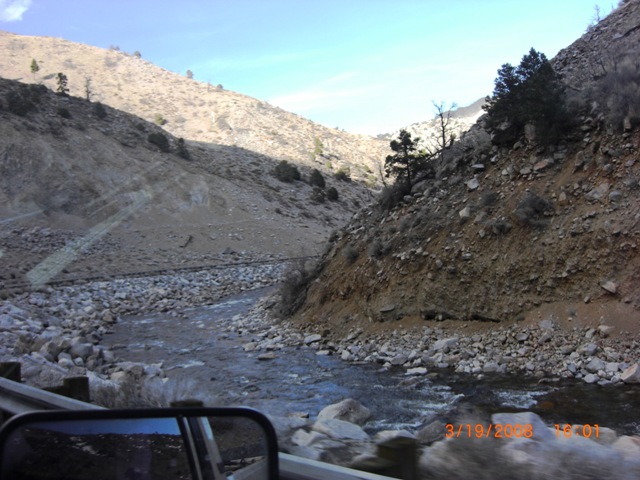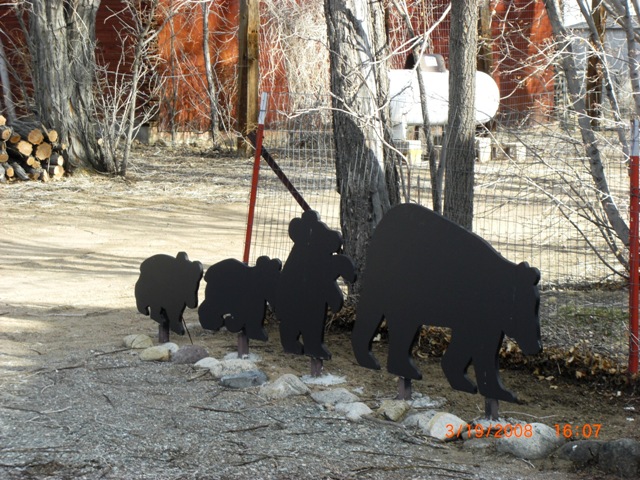 Shadow art.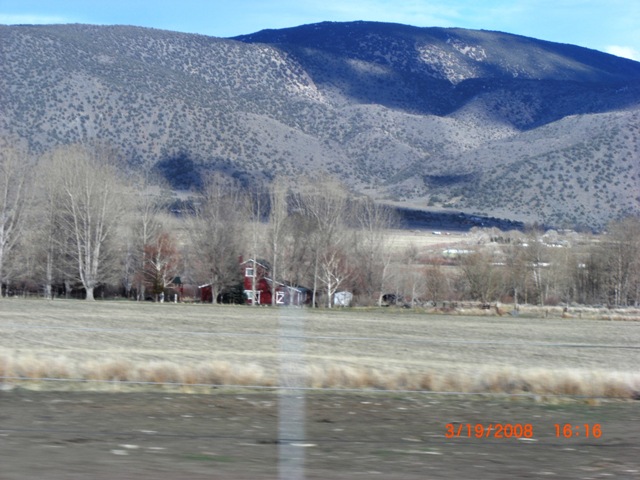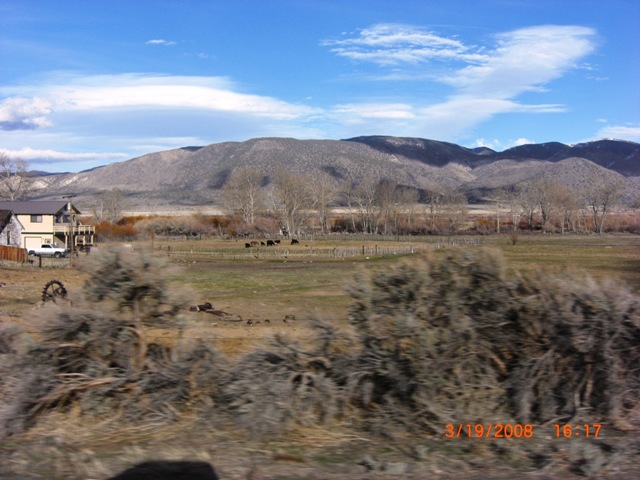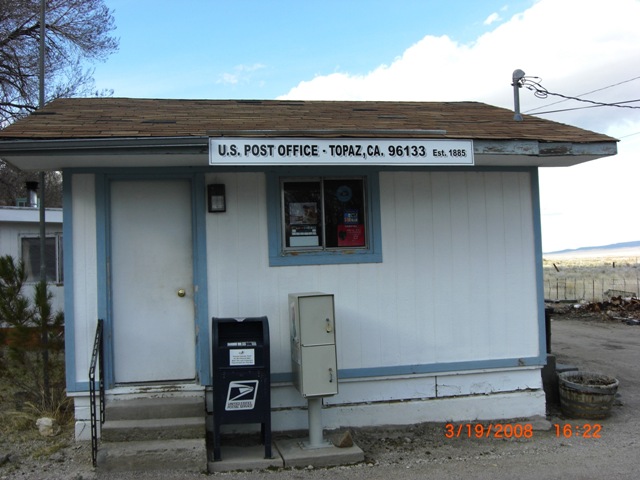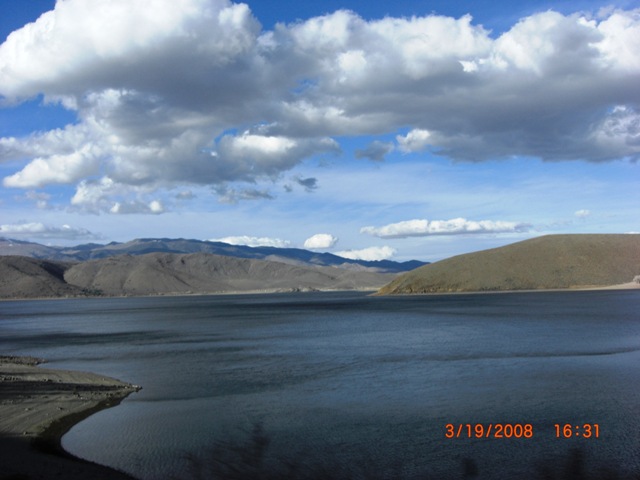 Topaz lake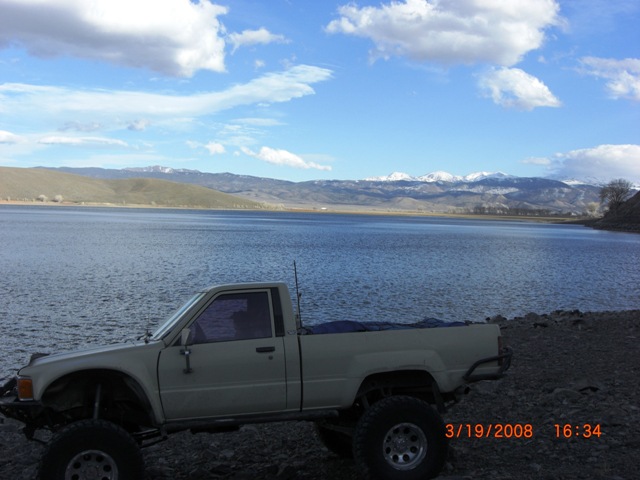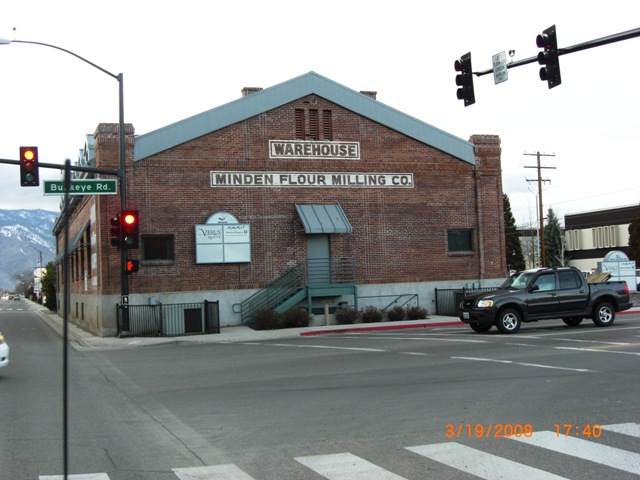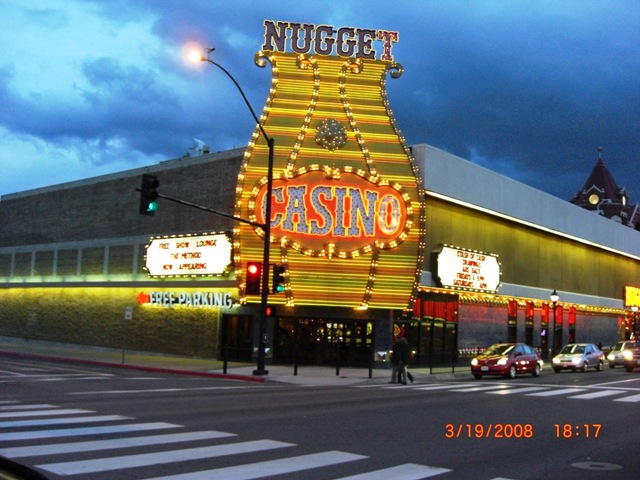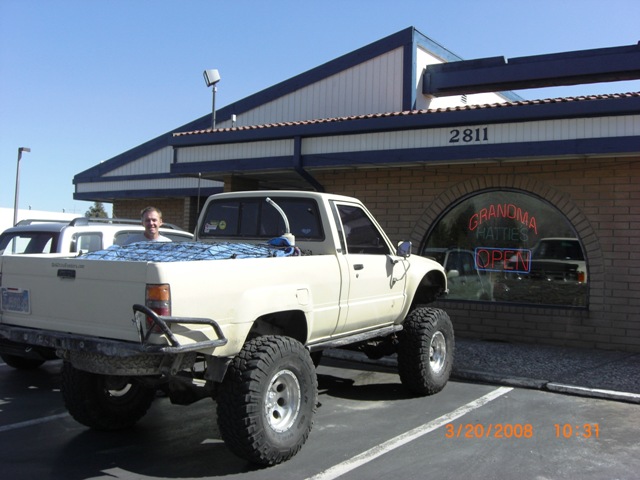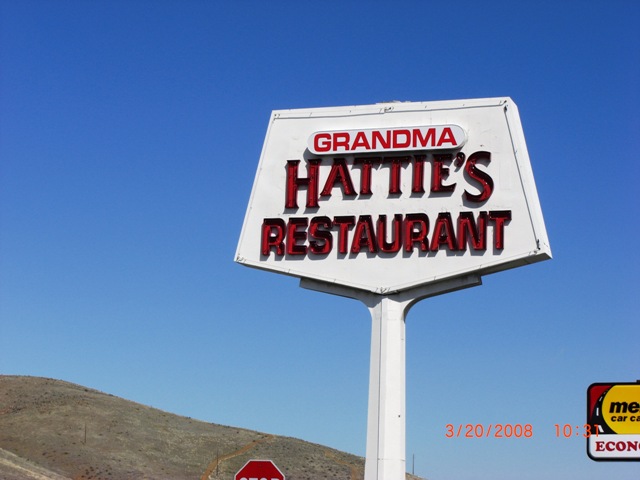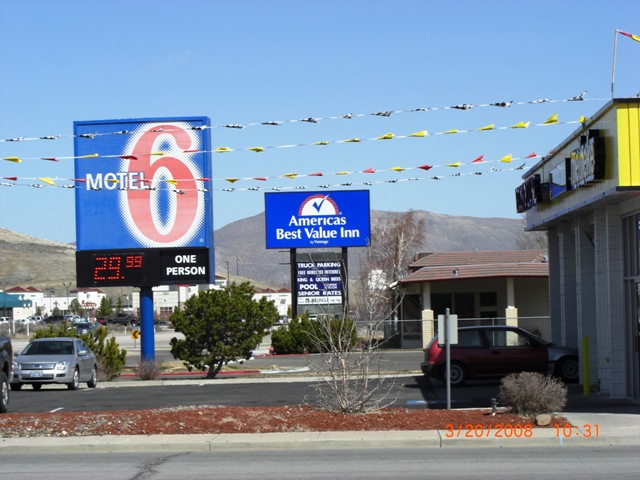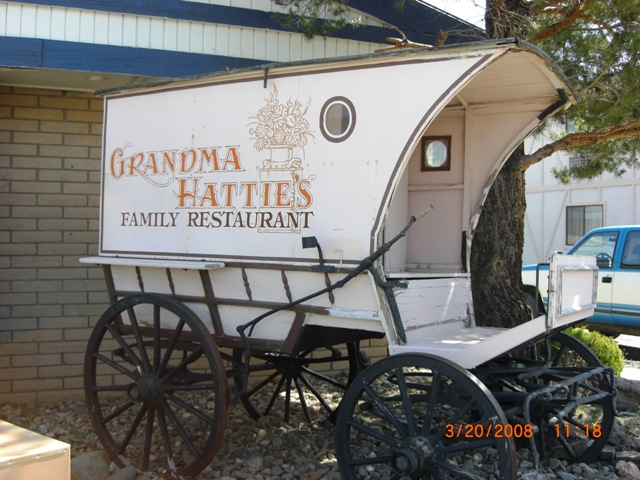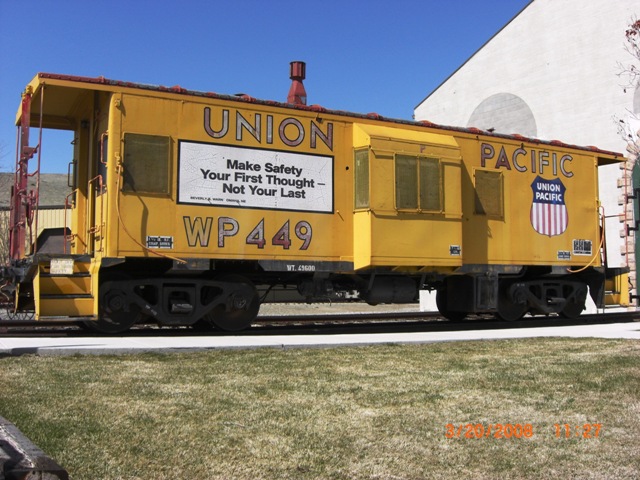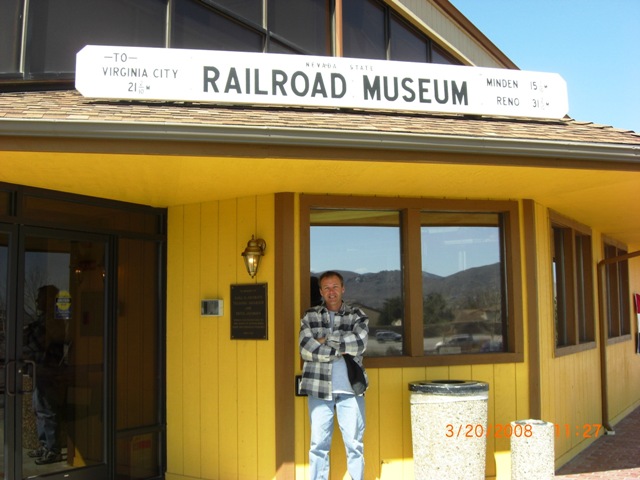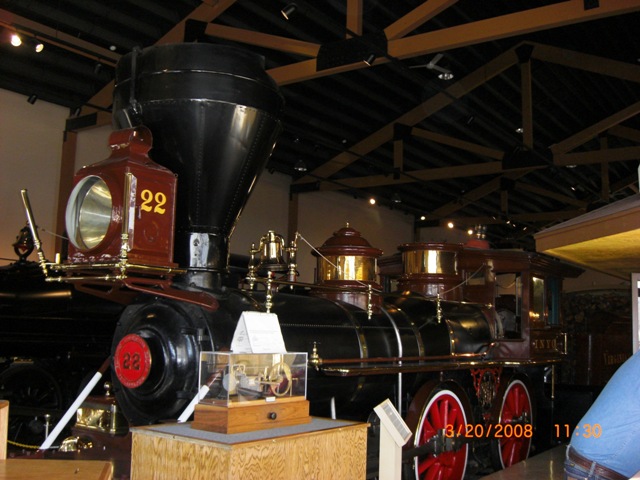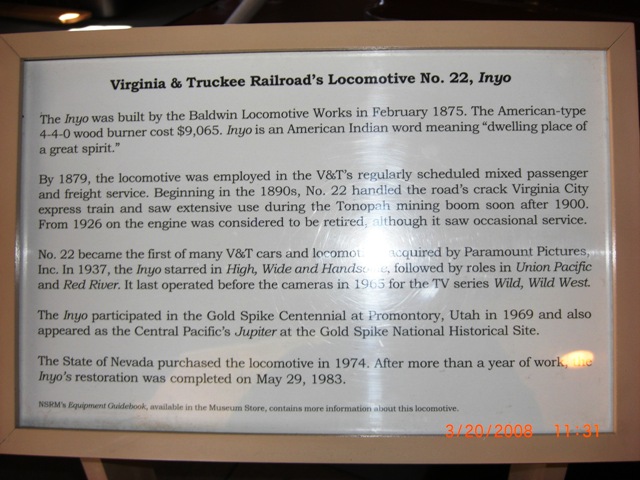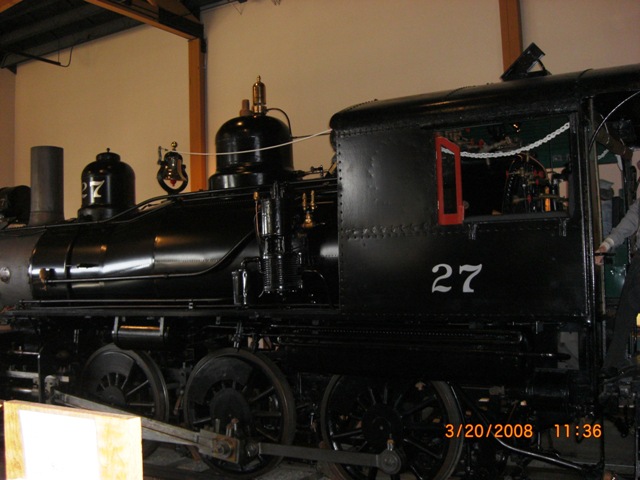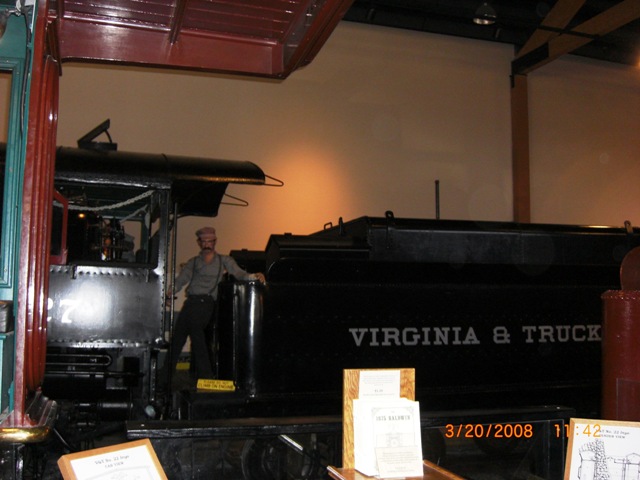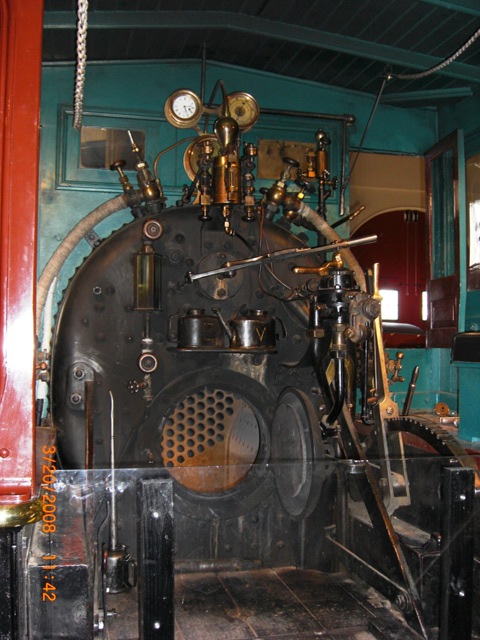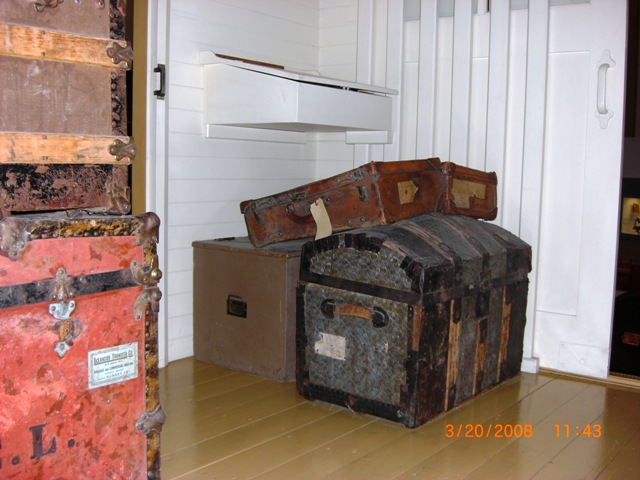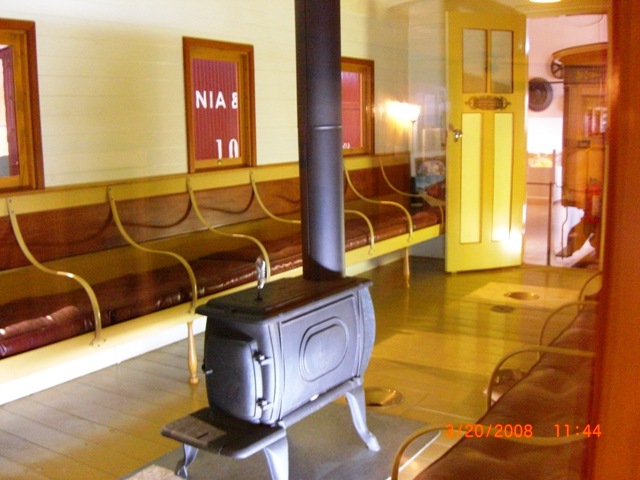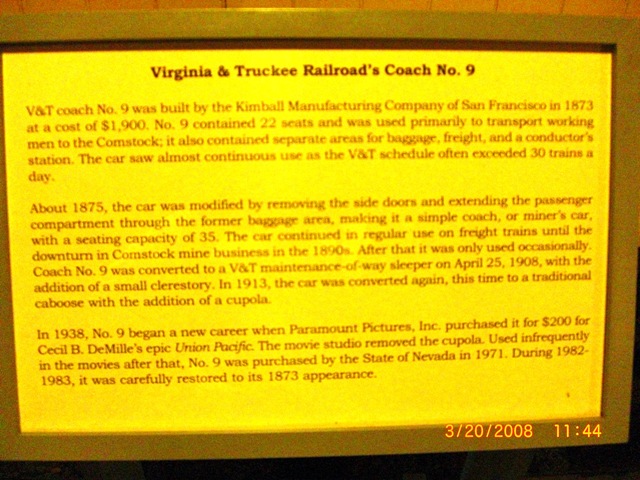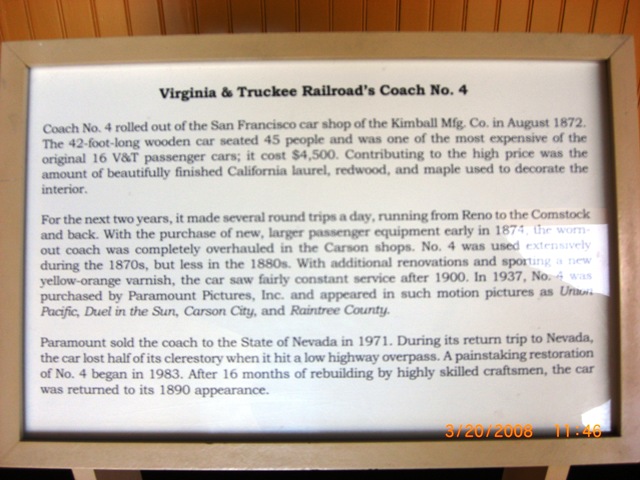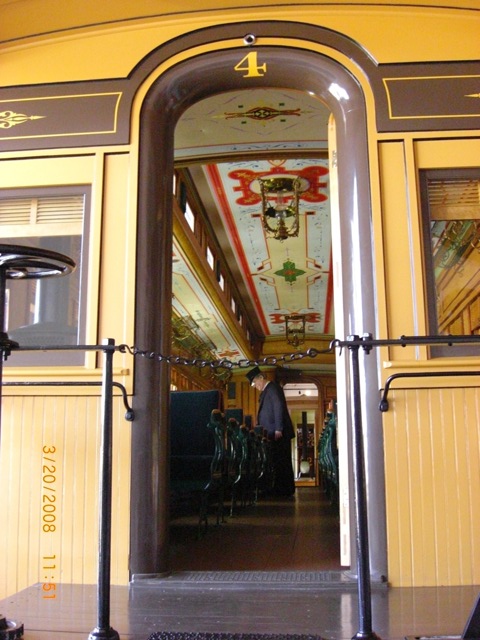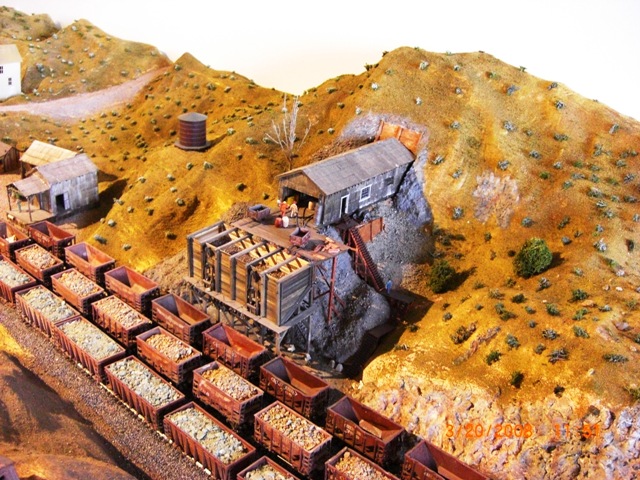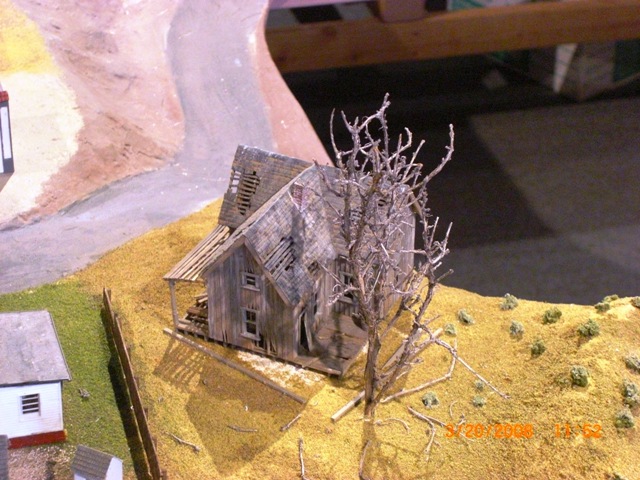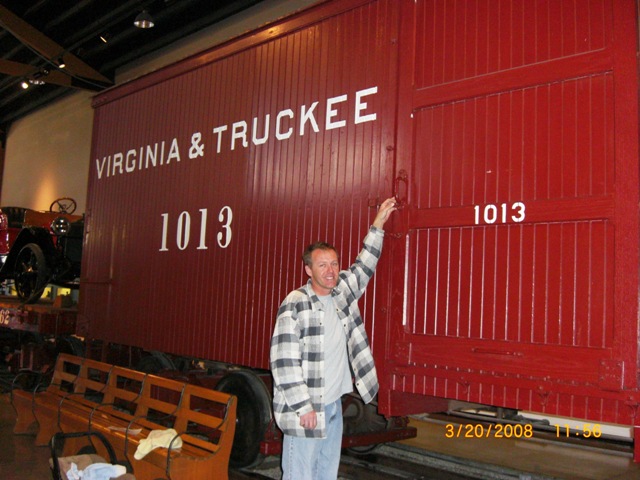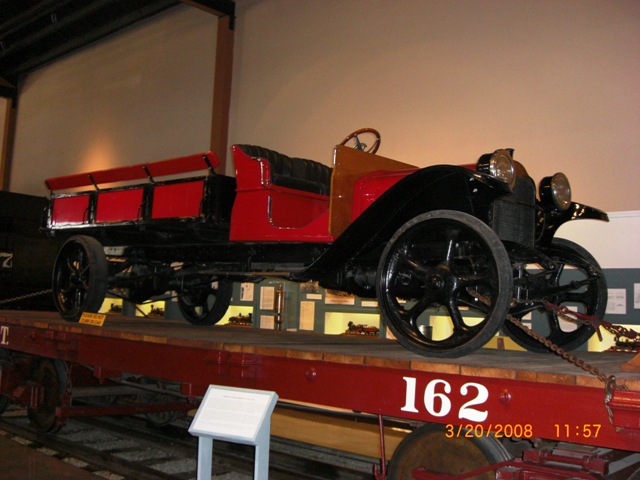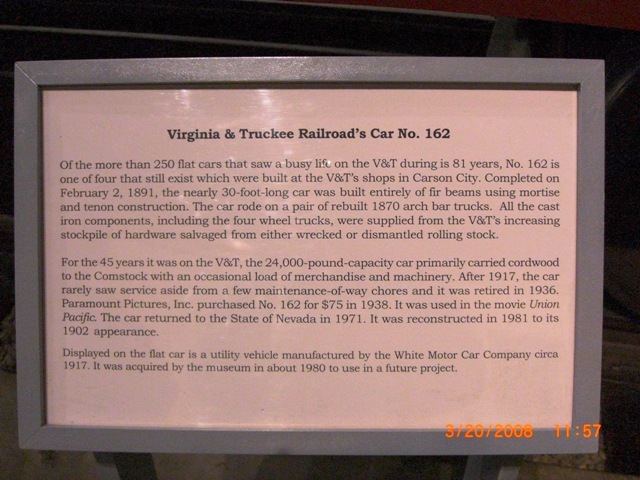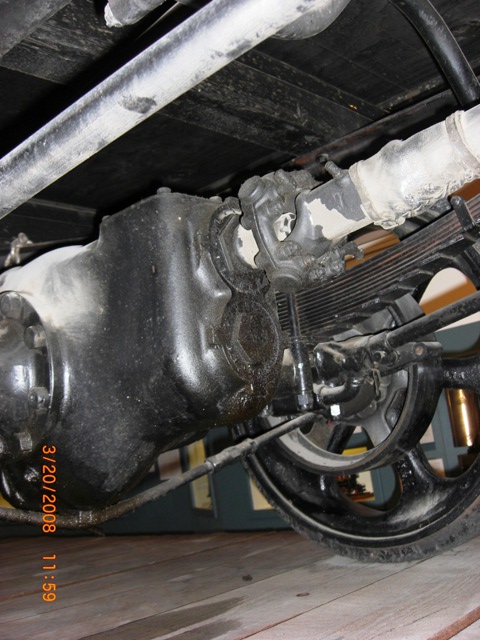 Hi pinion (old school)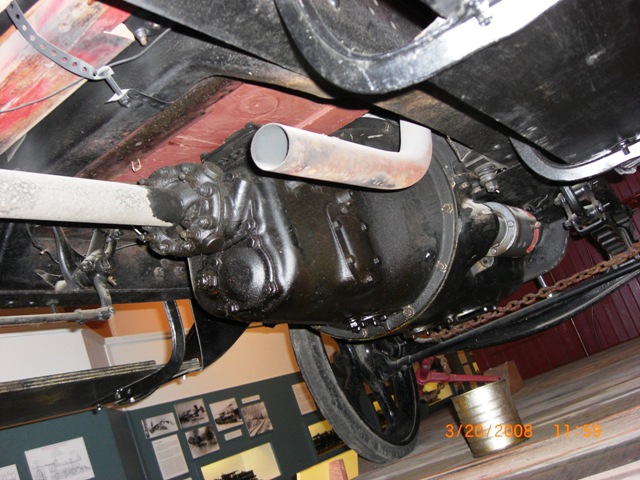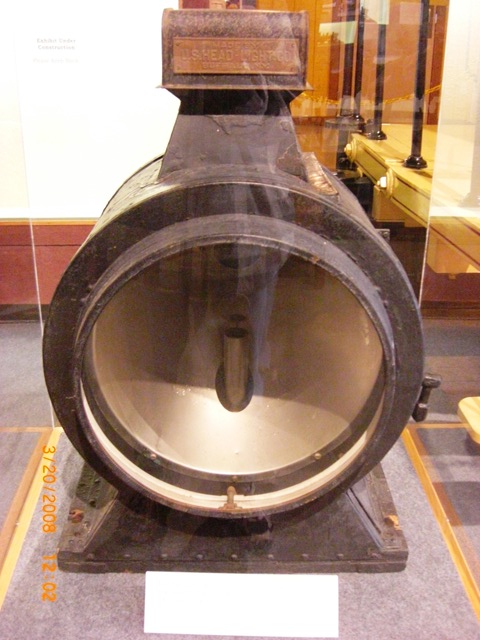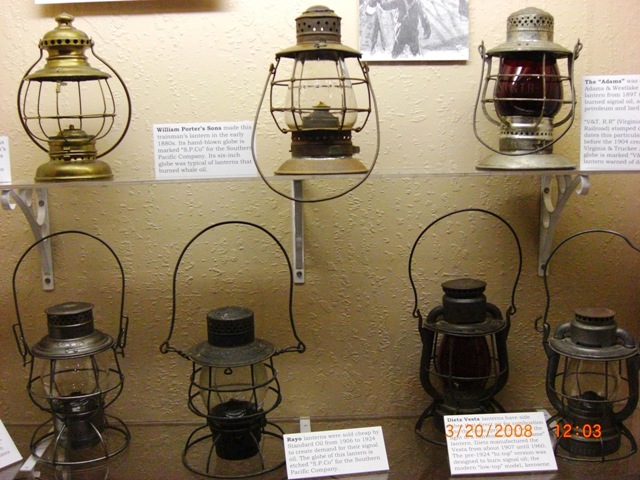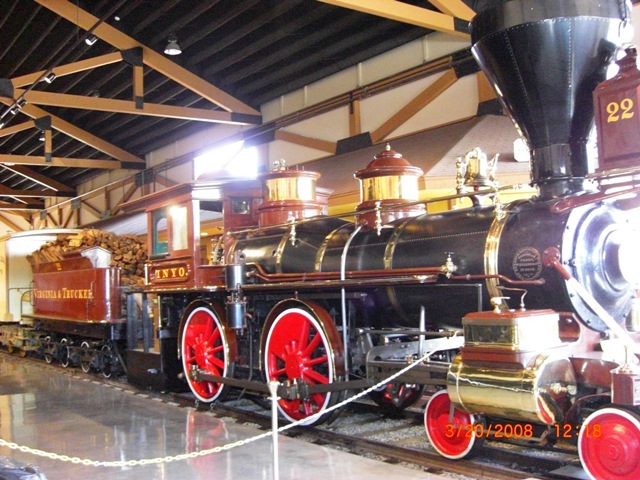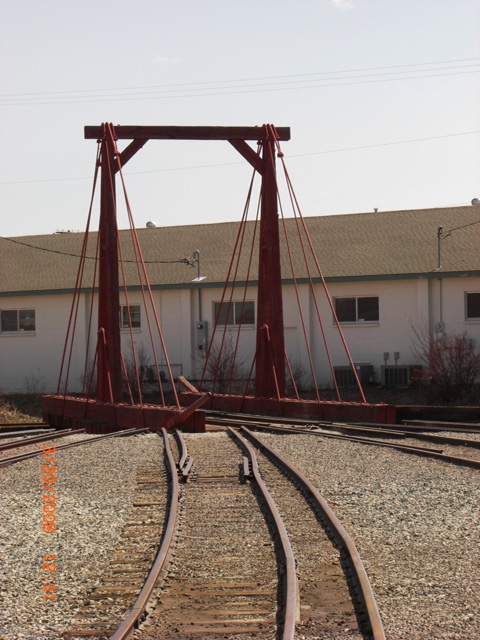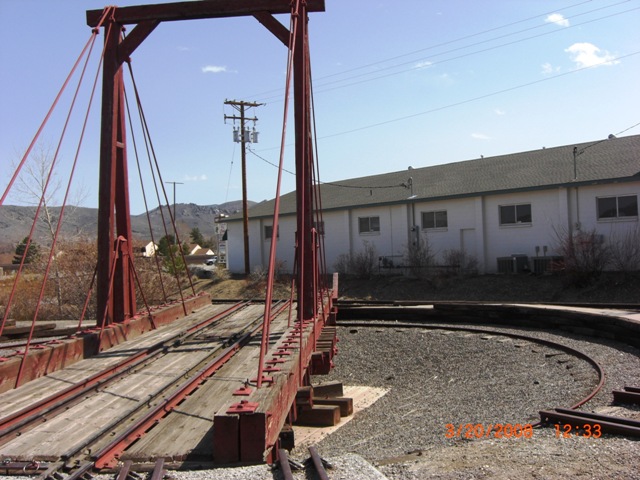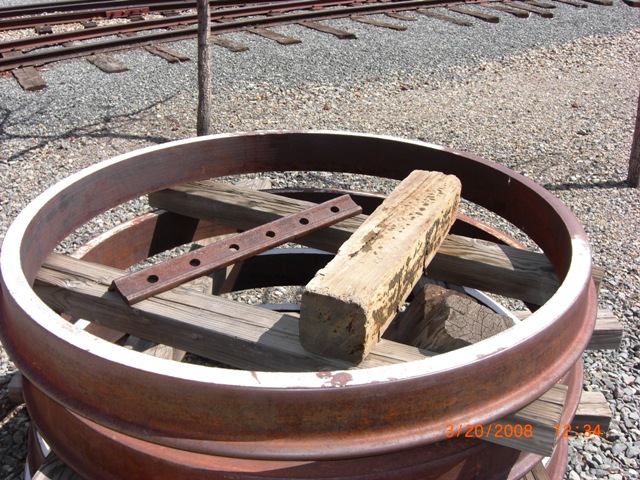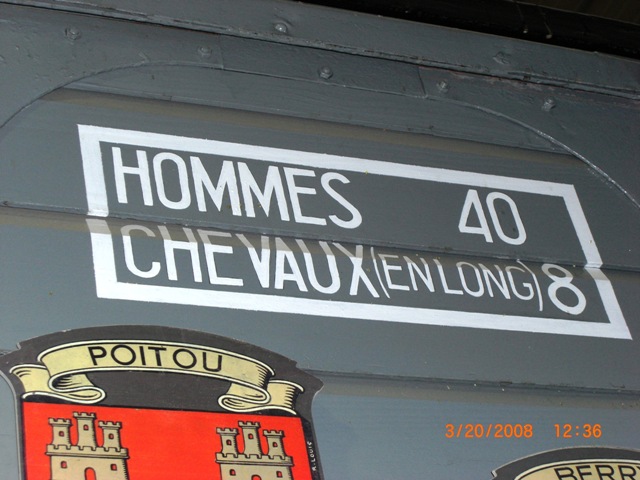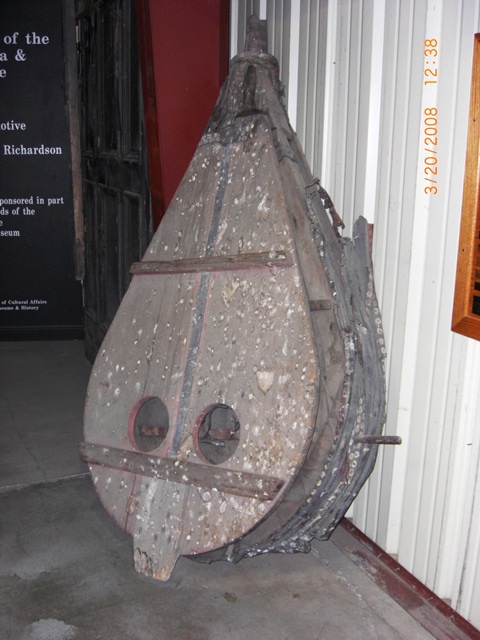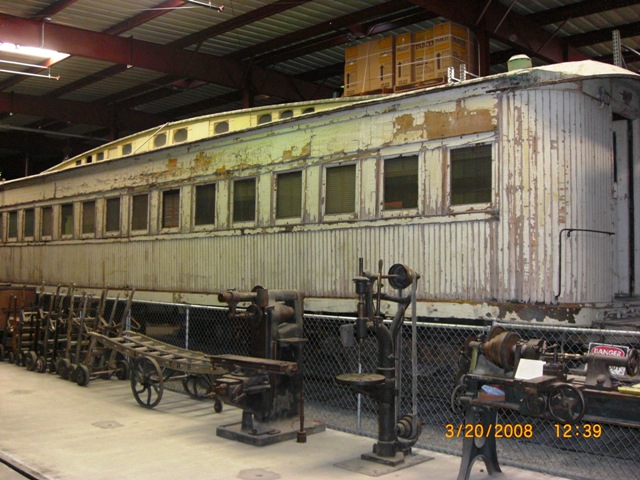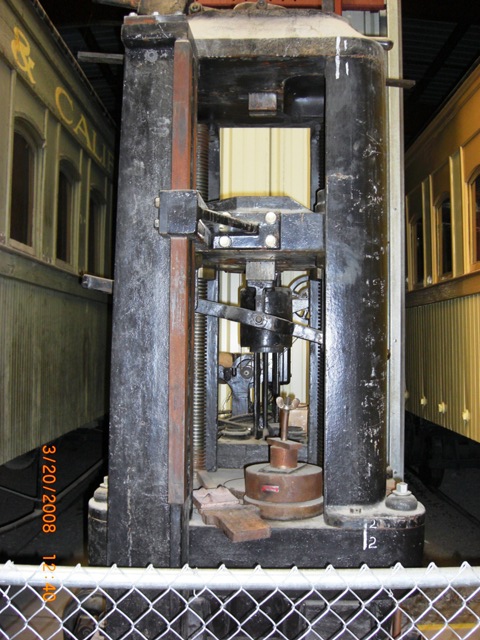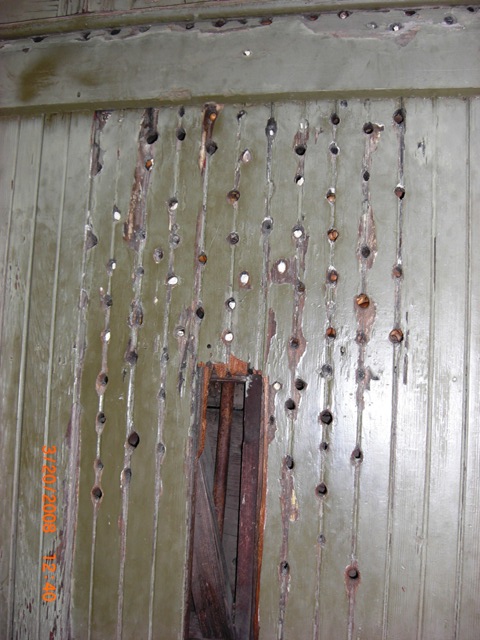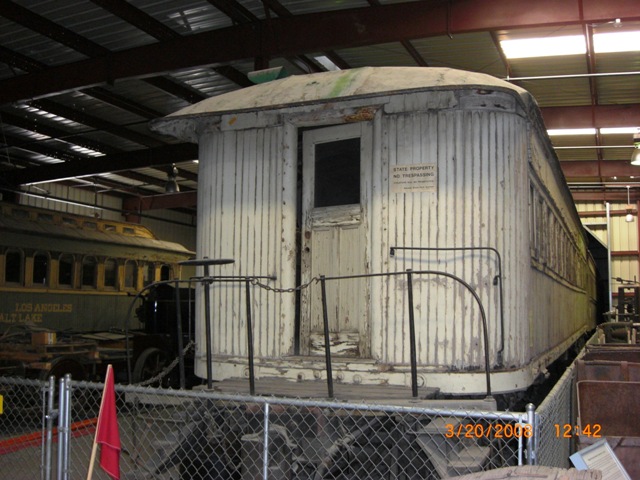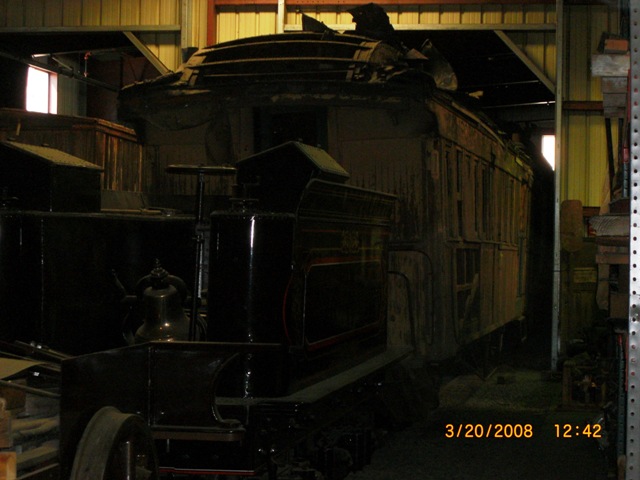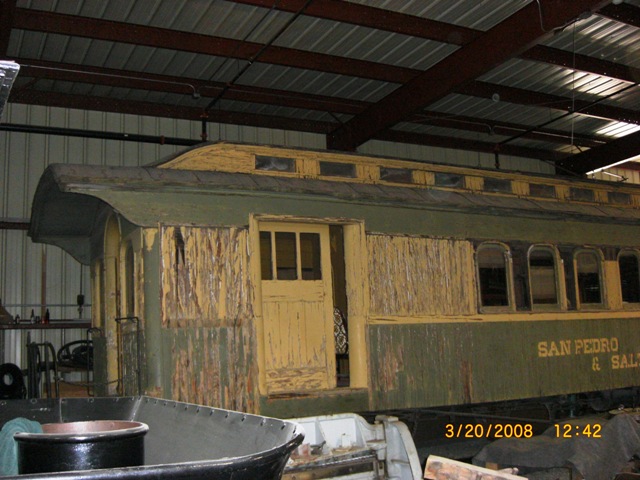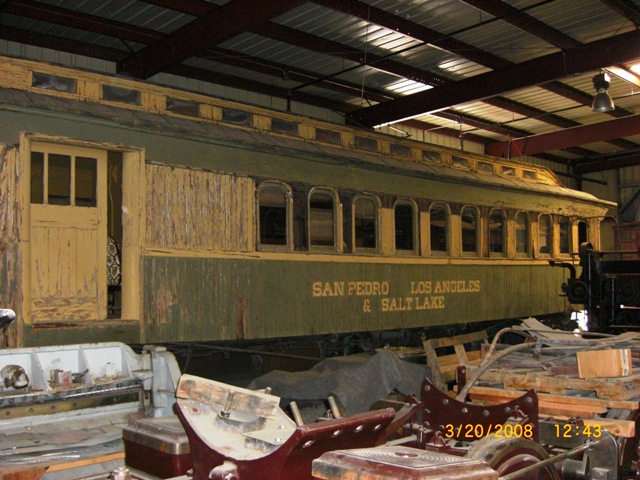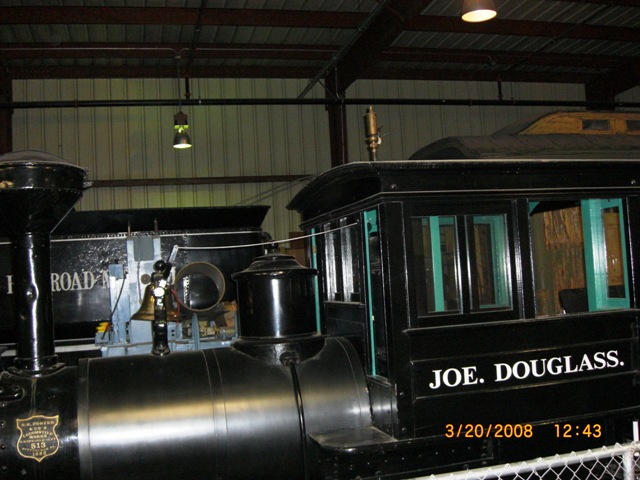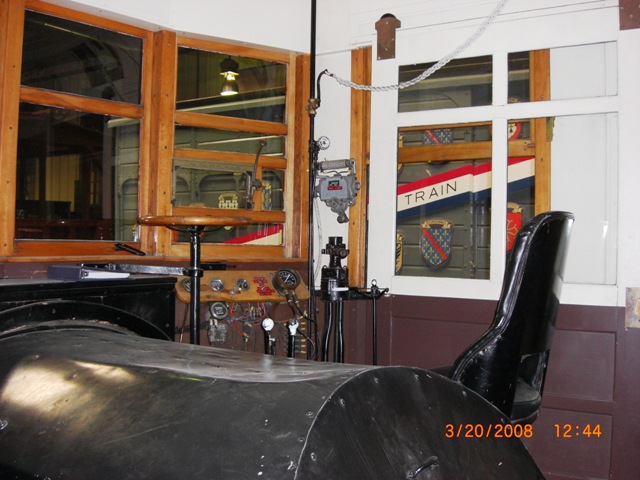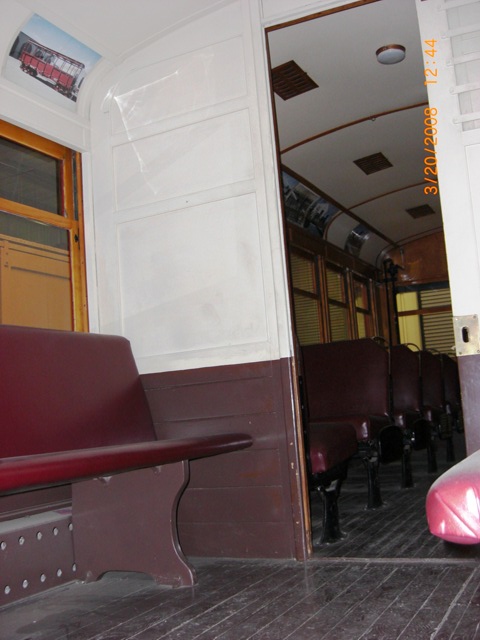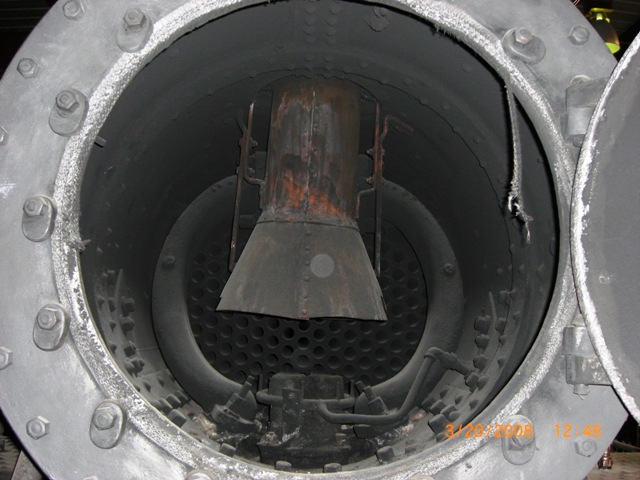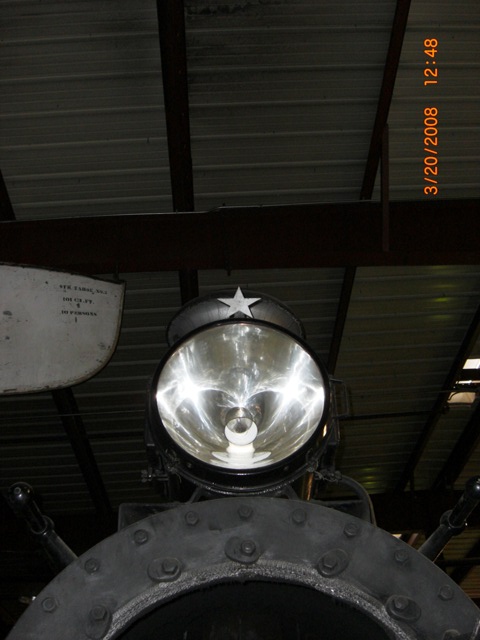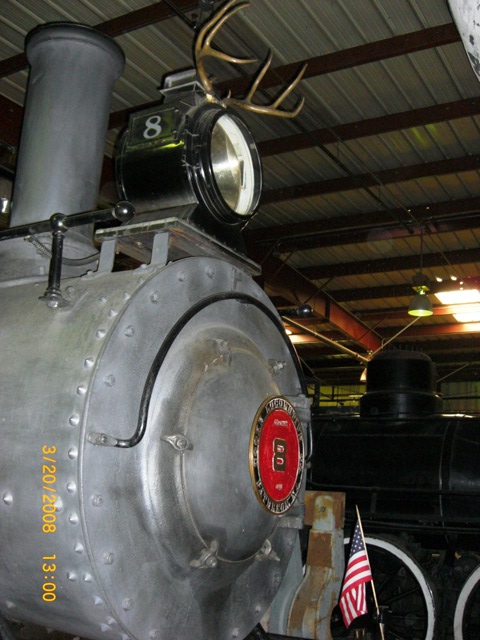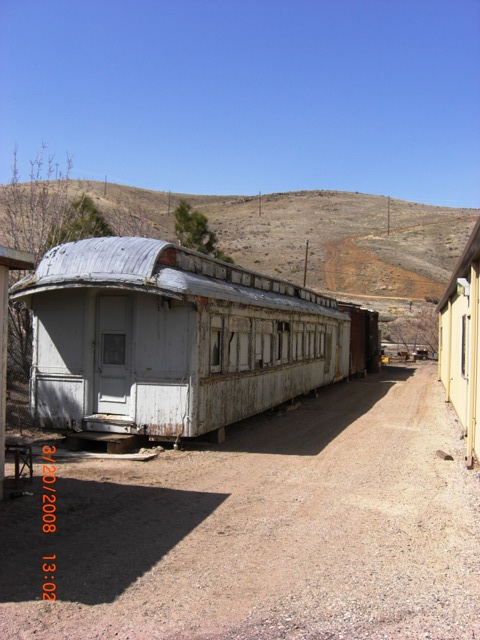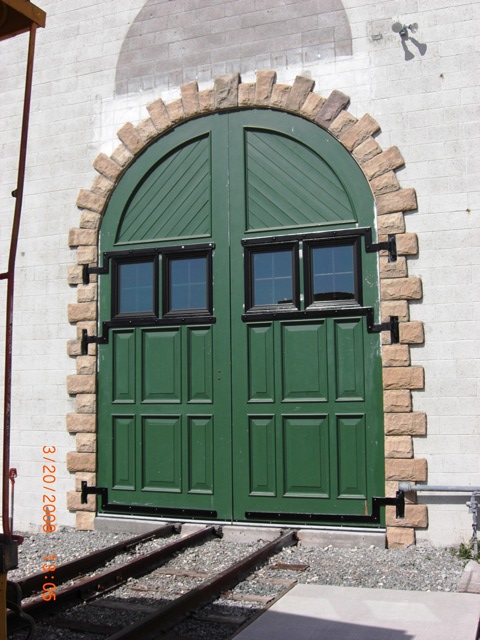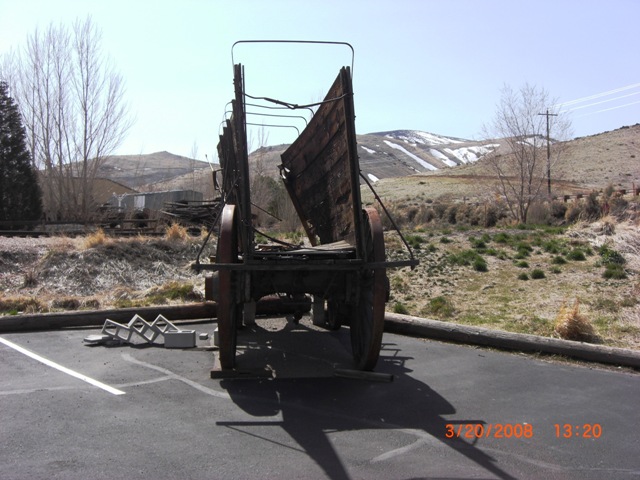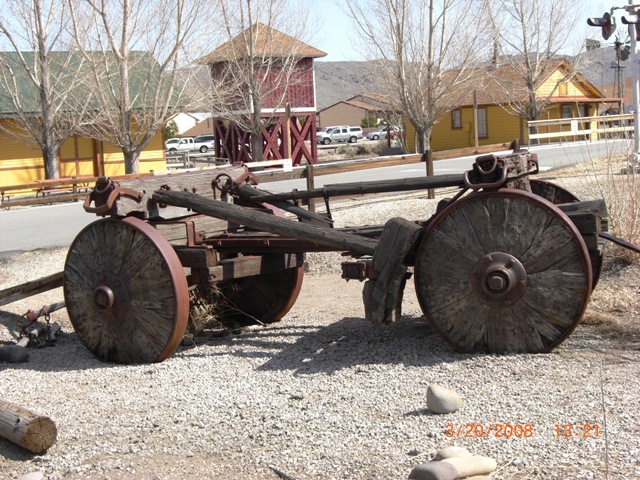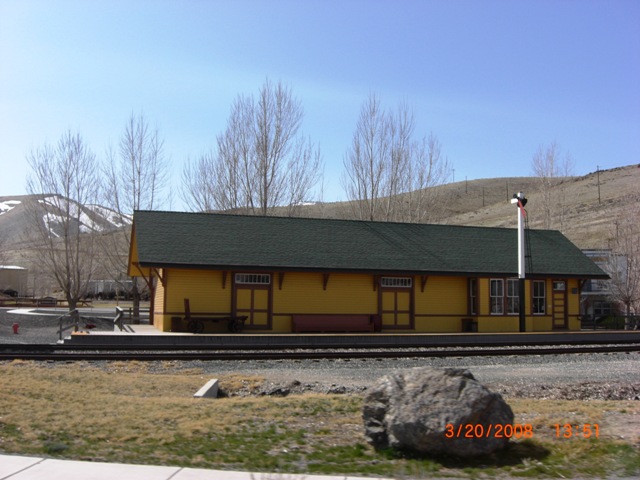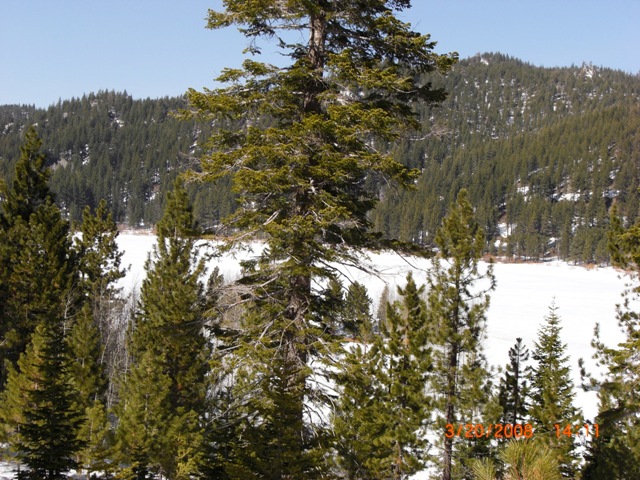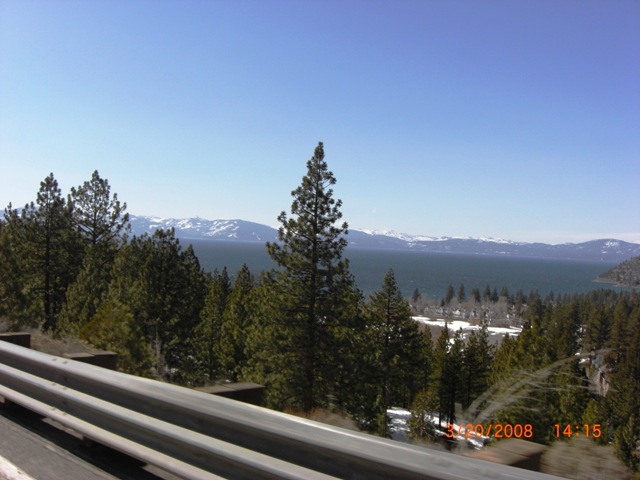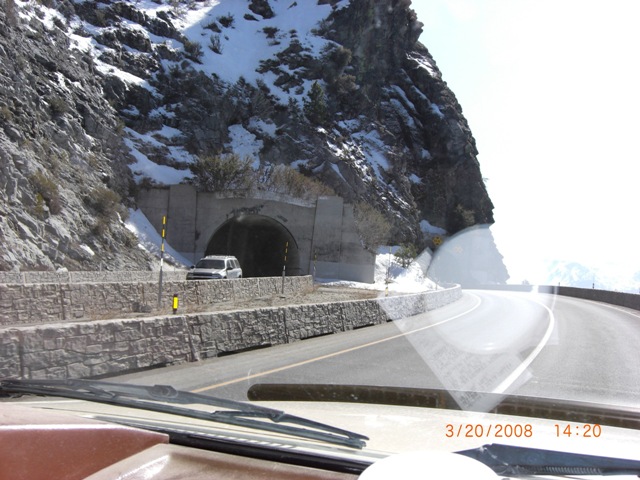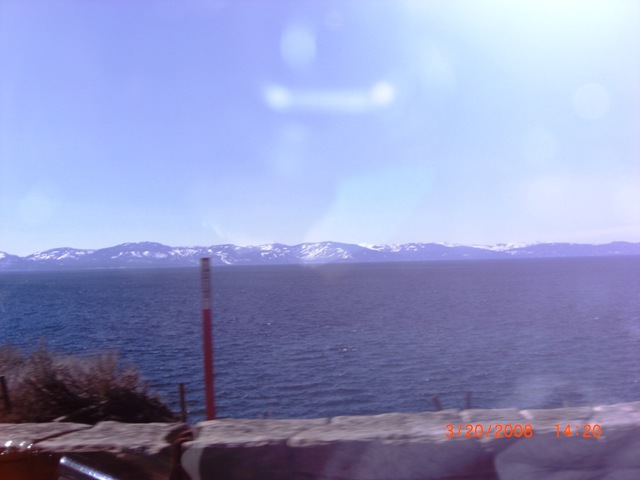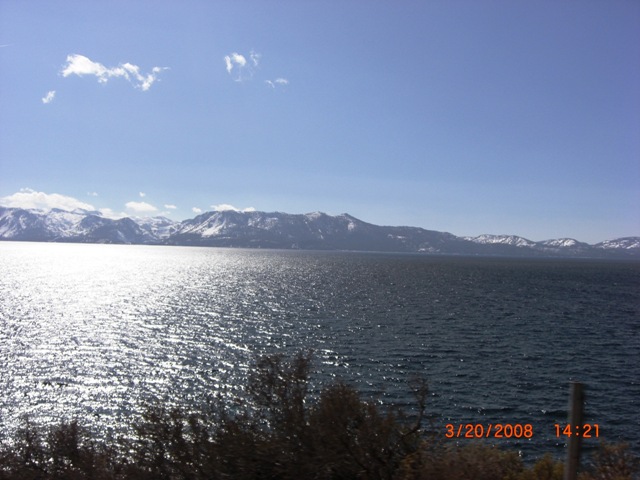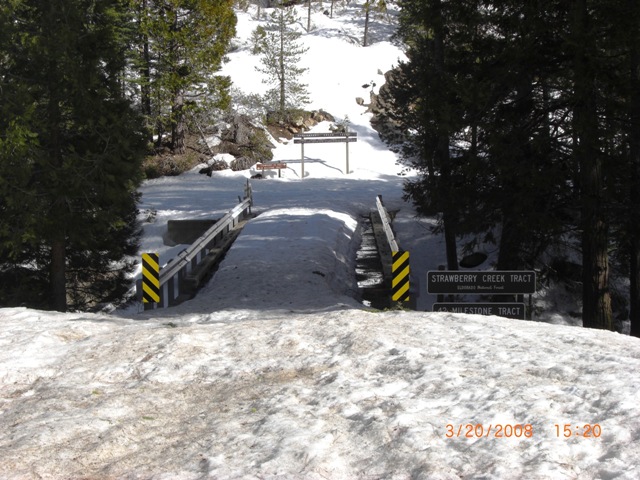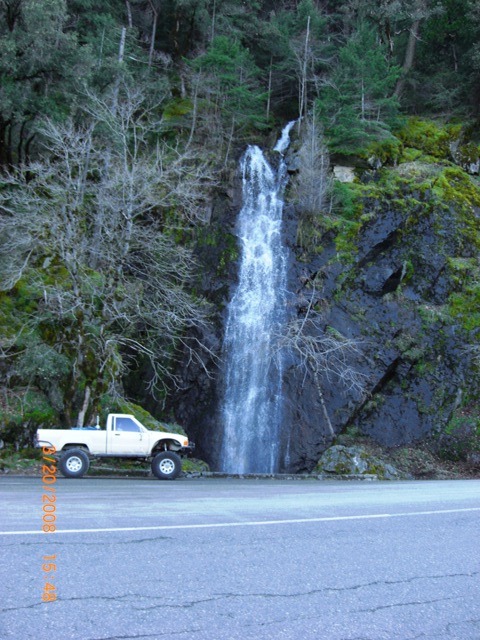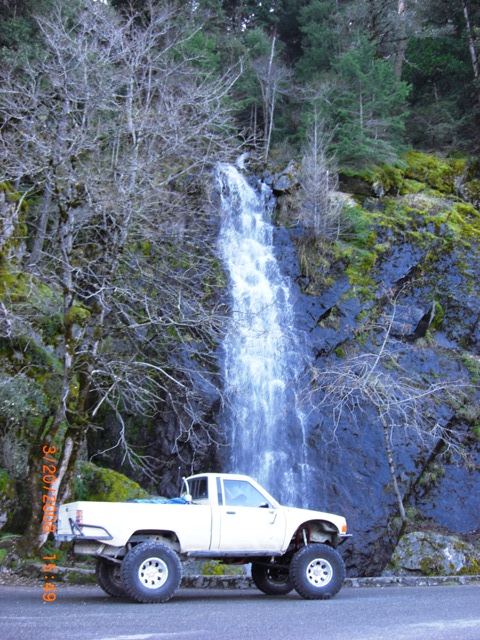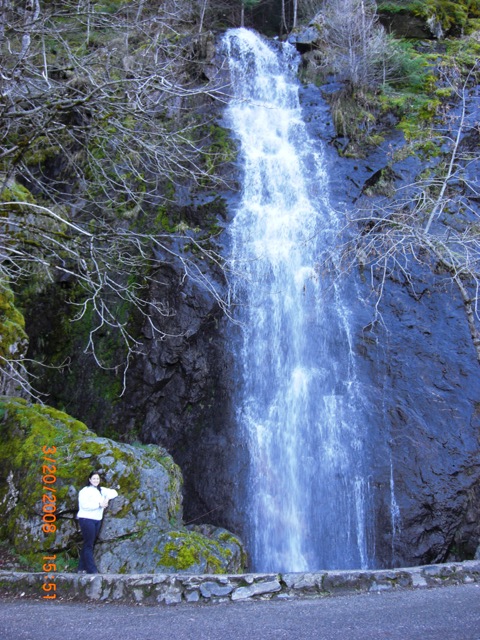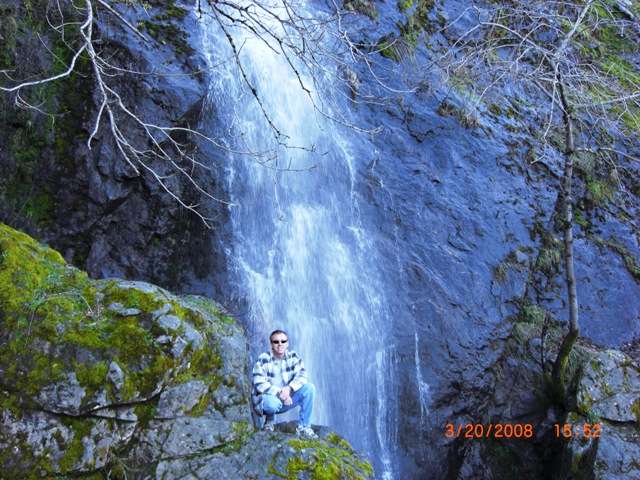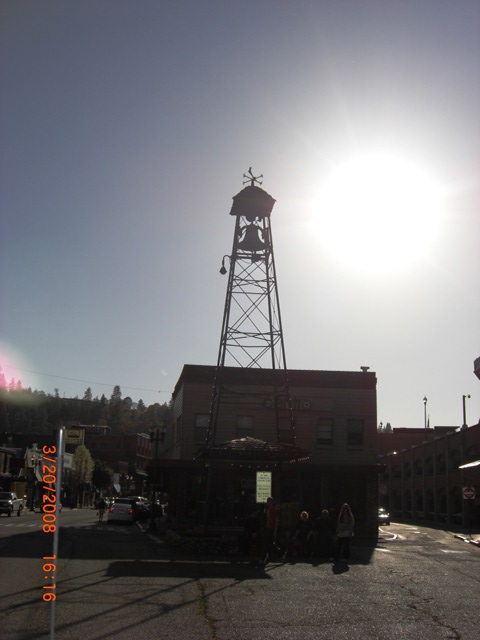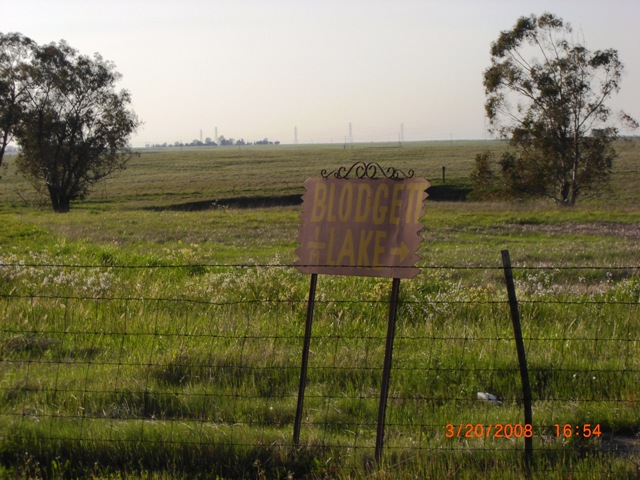 Heading home